Muckle LLP takes trainee solicitor tally to ten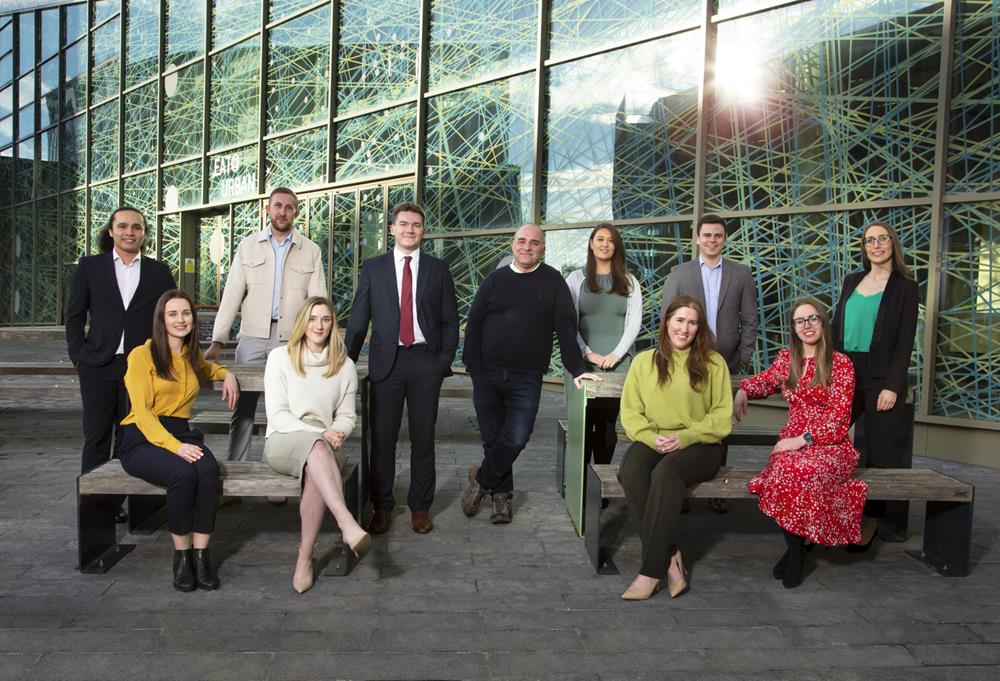 We continue to commit to growth with the appointment of seven new trainee solicitors, taking our current total to ten.
Consistently recognised as one of the best places to work in the North East, we've appointed another eight new trainees, in addition to those already on the Muckle two year training programme.
All 10 trainees are undertaking their solicitor training at Muckle, where they will spend six months in different practice areas, including corporate finance, commercial, property, employment, dispute resolution, banking, and construction.
Meet the trainees
Durham University law graduate, Carla Boaks had paralegal experience in property disputes before completing her LPC at Northumbria University. She has taken her first seat at Muckle in the Real Estate team.
Carla is joined in the Real Estate team by Northumbria University MLaw graduate Craig Harvey, who was attracted by the firm's friendly, supportive culture, strong commercial credentials and activities like the Muckle Runners.
Daniel Montana has taken his first seat in the Employment team, where he is assisting with contracts and preparing for tribunals. Daniel, who comes from Hull, studied law at Northumbria University and returned to the North East after two years in Australia and America.
Newcastle University law graduate Eaden Hardcastle spent a year in Trento, Italy, focusing on European law and after completing her Masters near her family home in Suffolk, she moved back to the North East to take her first seat in the Corporate team, where she assists with transactional and company law matters.
Jaxson Hind, who grew up in North Tyneside, completed his Northumbria University law degree in 2019. He has joined the Muckle Corporate team where he assists in share and asset sales, private equity investments, corporate restructuring, company law and compliance issues.
The latest trainee solicitors join Georgia Sproat (third seat Banking and Restructuring), Kieran O'Donoghue (third seat Commercial team) and Olivia Tindle (third seat Construction and Engineering team), Gillian Scribbins (fourth seat Dispute Resolution team) and Rachel Templeman (fourth seat Real Estate Dispute Resolution team).
Future talent
Jason Wainwright, managing partner, said: "It is more important than ever to invest in future talent and to support the growth of our business. We have pride in our people and they are at the heart of everything that we do. Our firm is frequently considered one of the best places to work in the North East. We're especially proud to have achieved Investors in People Gold Award accreditation from 2019-2022.
"Attracting, developing and supporting our future talent and looking after their health and wellbeing is very important to us. As our business continues to grow there is no shortage of tremendous work experiences for our trainees. We're delighted to welcome them all to the Muckle family."
You can find out more about Muckle Careers here