Muckle Collect
What is Muckle Collect?
Easy-access debt recovery by legal experts. The Muckle Collect service helps businesses of any size collect unpaid invoices in a few simple steps, for a fixed fee, through an online portal.
Our expert team has been recovering debts for 30 years and has ranked top tier in the Legal 500 UK directory for the last ten. We're respectful of your client relationships; you can count on our personable approach to negotiating successful settlements.
To use Muckle Collect, simply register with your email address and submit your outstanding debts for recovery via the Muckle Collect portal. You can add invoice details and apply late payment charges and compensation, if applicable.
Muckle Collect is a debt recovery solution suitable for businesses of any size; whether you're calling in a single debt or hundreds. Muckle Collect makes invoice recovery and tracking quick and easy, freeing up your time to focus on other business needs. You can register today.
Debt recovery expertise
Muckle Collect combines our team's legal expertise with innovative technology, to analyse the data you input and recover debts with a strategy that works for your business.
While you can register and upload outstanding invoices for debt recovery on our self-serve tool, don't worry - this isn't a robot service.
We'll make direct contact with you as our client and with debtors to negotiate; you can be assured that we'll always take a courteous and measured approach.
How much does Muckle Collect debt recovery cost?
The pre-action pricing structure lays out two options:
Fixed fee of £50 or £250 depending on the size of the debt
No recovery, no fee
The pre-action pricing structure is laid out in the table below. All VAT is charged at a rate of 20%.
Terms
Cost
Applies to
Payable
Fixed fee £50
£50+VAT per debt
Debts under £10,000
£50 debt recovery letter

No recovery, no fee

5% of recovery
Debts over £1,001 and under £10,000
On completion of recovery
No recovery, no fee
2% of recovery
Debts £10,001 and over
On completion of recovery
Fixed fee £250
£250+VAT per debt +2% of recovery
Debts £100,000 and over

£250+VAT the day the invoice is submitted (deductable on recovery)

2% recovery fee once debt is collected
If you have questions about further pricing, you can contact our team at [email protected].
How do I get started?
Open Muckle Collect and register with your email address to start collecting outstanding debts today.
We have found the services provided by Muckle Collect to be of the highest order: collections, advice and legal help are exemplary; the services timely, beneficial, and professional; the people friendly, efficient and always willing to assist; the financial benefits quickly sourced, and the costs in recovering to be fair and clearly defined from the outset.
The Muckle Collect portal is so easy to use. We normally get the debt paid fast once the team is involved, and they recover late payment, compensation and interest which means the cost of the service is covered by what we get back.

The team are friendly, and always happy to chat through a case to get a thorough understanding before instruction.
Credit Controller
Very helpful and proactive team. Good use of technology to efficiently & cost effectively process smaller debts through an online portal.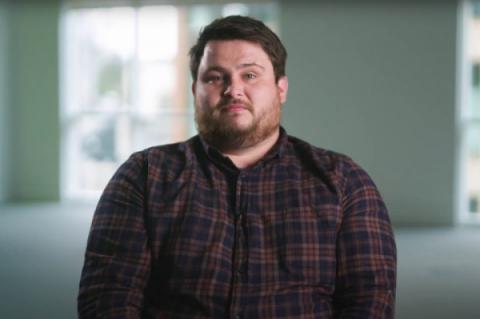 5 reasons to outsource your debt recovery
Matthew Brady, solicitor at Muckle LLP, gives his top five reasons why your business should outsource your debt recovery to an expert such as Muckle Collect.
Watch Video
All Videos
Our specialist team can help you succeed
We're based in Newcastle upon Tyne, but our people live across the North East and Cumbria, helping clients nationwide. Get in touch today and see how we make a difference.