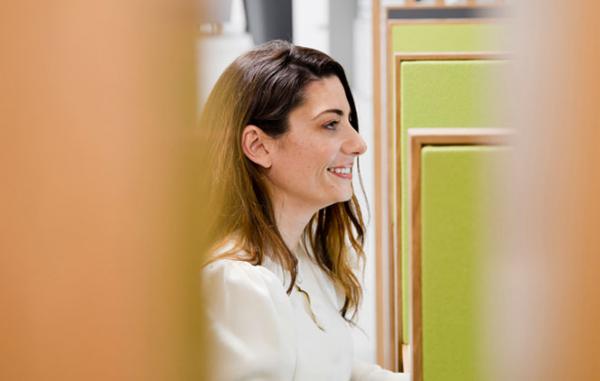 An unrivalled reputation
One of the most appealing things about our firm is, of course, its reputation. Over the years we have committed ourselves to providing the best possible advice and service for our clients. And as a result, we are acknowledged as one of the leading commercial law firms in the region.
To ensure that the Firm continues to succeed we understand that we need to attract and retain the best people. And one of the fundamental ways of retaining talent is, we believe, to make them feel a valued part of the team and proud to work at Muckle. So we invest a lot of time and resources into engaging with our people, and we put having fun at the heart of our culture.
Our values
Our success is underpinned by core values that go a long way to defining who we are and how we go about doing what we do. These are:
Trust: we trust each other to do the right thing
Teamwork: we are one team and work selflessly for each other
Responsibility: we are self-starters and take responsibility for how we work together and communicate
Care: we care about our people, clients and community
Success model
For us, success is reinforced by the belief that when our people are engaged, they're empowered to delight clients, driving profit and growth, ultimately allowing us to reinvest in the things that are important to us: people, clients and community.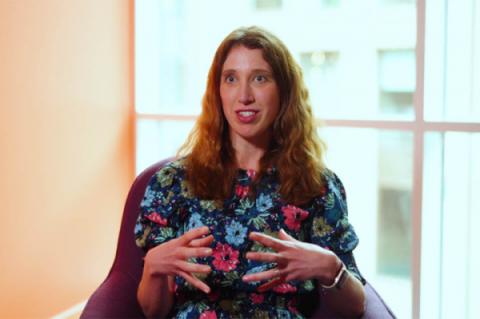 Working parents at Muckle
Hear from some of our working parents, who give a candid overview of parenthood's highs and lows, and the supportive culture at Muckle that has helped (and continues to help) them along the way.
Watch Video
All Videos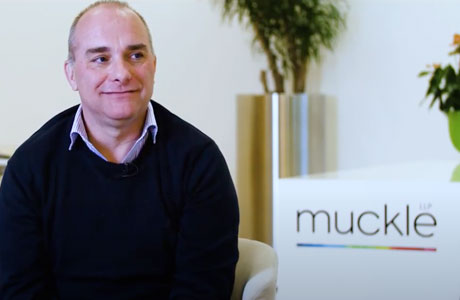 What is 'The Muckle Way?'
The Muckle Way is all about setting our compass. Making sure that, no matter who you speak to, you get the same personal, high quality experience that's uniquely Muckle.
Watch Video
All Videos
What's in it for you?
You know about us, but what about you? Once you're part of the team, we want to keep you. Click through below to see what's in it for you.
Pay and benefits
We believe it's really important that excellence is rewarded and that we support a healthy work-life balance for our team.
In addition to paying competitive salaries, providing a great working environment and offering the chance for people to prove themselves on high-quality work, we reward all our team members for their commitment to the continued success of the Firm.
Here's a basic overview of the benefits available:
27 days' holiday (plus additional days for long service), and option to buy / sell up to 5 days. All holiday entitlements and extra service days are pro-rated;
Wellbeing days – up to 2 wellbeing days (14 hours) per annum (pro-rated) to take each calendar year in addition to your annual holiday entitlement;
Community hours – our people are encouraged to take up to 14 paid community hours per annum to undertake charitable work of their choice and we've partnered with onHand to help connect our people with opportunities to make a difference to their local communities and environment.
Muckle LLP Group Pension Plan (salary sacrifice). The Firm will match your contribution at the level of 4%, but you can choose to pay more than the maximum of 4% voluntarily. After 6 months' service the Firm will give you the option to increase your contribution to 5%. Should you choose to do this the Firm will also increase their contribution to 5%. After 5 years' continuous service, the Firm will increase its contribution to 6% of your salary, subject to you contributing 4%, or a firm contribution of 7% of your salary, subject to you contributing 5%.
life assurance (4 times salary);
income protection cover (up to 75% of salary after 6 months' service);
salary sacrifice cycle to work scheme;
professional development;
employee assistance programme;
"Return...the Muckle Way" programme to support people returning to work after a career break;
recruitment referral bounty scheme;
health and wellbeing initiatives;
enhanced maternity and paternity pay;
corporate discounts on a variety of products and services;
flexible working options such as sabbaticals (after 5 and 10 years' service) and carer's leave;
People in senior roles may also be eligible for private medical insurance; and car parking or support towards an annual travel pass (equivalent to the cost of a car parking space).
As you might expect, some benefits do require a minimum length of service to qualify.
Ongoing development
We don't just say it, we do it – Muckle is 100% committed to helping every single team member realise their full potential.
So whatever role you have with us, we'll provide you with ample opportunity to access learning and development that will help you craft your career in a way that works for you and the business
In fact, your development will begin from the day you join us. On arrival you'll find we provide a comprehensive introduction programme aimed at helping you to become integrated quickly into the Firm. Throughout your career with us we'll provide ongoing opportunities, and empower you to take responsibility for your own career development too.
We also ensure that achievements are always recognised. In fact, we are one of the few businesses in the country to have been presented with an Investors In People Platinum award for the way we develop the members of our team.
We are, of course, committed to equality and diversity, as well as creating an environment that promotes dignity and respect for all. If you would like to view our diversity profile, please contact [email protected]
The vibrant North East
Why the North East? Or more to the point, why on Earth not? Our home is a wondrous region of outstanding contrasts and beauty.
The North East proudly offers a vibrant cultural life with live music venues, theatres and art galleries, and boasts some of the most beautiful (and award-winning!) beaches and countryside in the UK.
Transport links are such that within a 30 minute travel radius from work, you could choose to live in an urban, rural or coastal setting. And how many other places in Britain can offer you that?
Find out about some of our favourite North East places below.
Ready to start? View our vacancies now.
Vacancies