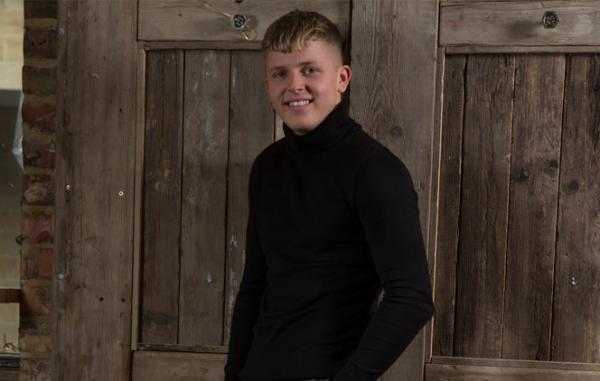 Why work for us?
If you're ambitious, hungry, and above all intelligent, we want you.
With an unrivalled reputation, we are one of the leading commercial law firms in the North East. We want to attract the best people and once you're here, we want to keep you.
That's why we invest in engaging our people, putting fun and togetherness at the heart of our culture. Collectively, we're guided by four core values.
Our values
Everything we do at Muckle is underpinned by four core values:
trust – we trust each other to do the right thing
teamwork – we are one team and work selflessly for each other
responsibility – we are self-starters and take responsibility for how we work together and communicate
care – we care about our people, clients and community
If you like the sound of that, you can see what our values mean to us below.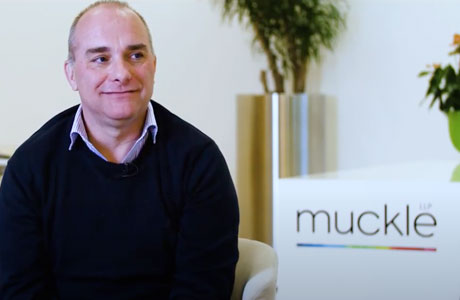 What is 'The Muckle Way?'
The Muckle Way is all about setting our compass. Making sure that, no matter who you speak to, you get the same personal, high quality experience that's uniquely Muckle.
Watch Video
All Videos
The training programme
Our training programme is designed to provide you with invaluable experience of commercial law, working as part of a highly motivated and tight-knit team.
Generally speaking, trainees get to spend six months in four different practice areas.
We'll organise your professional skills course and make sure you get first-class legal and non-legal training from your own personal mentor, partners and team members.
There's a detailed induction programme, lots of business training and enjoyable challenges on top.
There are two application routes:
Training contract via a 2 day vacation scheme
Training contract via a 5 day vacation scheme
We are offering a 5 day vacation scheme and a condensed 2 day vacation scheme for those who are unable to attend for a full week – while we would encourage attendance on the 5 day scheme where possible (as it gives you and us the best chance to see if the firm is the right fit for you) we appreciate that this isn't always possible - for example if you are in full time employment.
We will therefore prioritise our 2 day vacation scheme for those in full or part time employment. Ultimately, which scheme you attend will not impact your progression through the recruitment process.
What is the vacation placement?
Each year we invite about 20 students to experience a vacation placement in a 'trainee' capacity before a training contract begins in earnest.
It's a great opportunity to get to know our distinctive Muckle culture, see what we do and the clients we do it for.
To help you settle in, current trainees are assigned as 'buddies,' helping students find their way around and answering questions about life as a trainee.
We offer a 2 day or 5 day vacation scheme.
The recruitment process
We know that securing a training contract can be a nerve-wracking process, so we go out of our way to make it as friendly and enjoyable as we can.
If your initial application progresses, we'll invite you to interview. Successful candidates will then take part in the vacation placement scheme.
If you're successful following the vacation placement scheme, you'll have a final interview.
Applicants successful at the final interview will receive their training contract offer soon after.
The schedule for every part of this process are shown in Key Dates below.
We appreciate that candidacy is a competitive environment, and believe feedback is very important. If at any stage you'd like to request constructive feedback, the Graduate Recruitment Team is always happy to provide it.
Interviews
Applicants go through an informal first interview process.
The first in-person interview with two members of the Graduate Recruitment Team is about 45 minutes long.
At Muckle, it's important to us for people to feel relaxed – we know it's a tough time so we don't want you to worry about preparing a presentation.
Instead, the conversation centres around submission documents, motivations to join the firm and why you'll be a good fit.
Later, applicants who pass the interview and vacation placement scheme will have a final interview, this time with Stephanie Brown, head of our Graduate Recruitment team and Jason Wainwright, our Managing Partner.
Once all the interviews are finished, we call each applicant individually to let them know their fate.
Key dates
| | |
| --- | --- |
| 30 November 2023 | Applications for our 2026 training contract open |
| 26 January 2024 | Deadline for our 2026 training contract |
| 19 February 2024 – 1 March 2024 | Interviews for the training contract starting in 2026 |
| 28 & 29 May 2024 | 2 day Vacation Scheme |
| 30 & 31 May 2024 | 2 day Vacation Scheme |
| w/c 3 June 2024 | 5 day Vacation Scheme |
| w/c 10 June 2024 | 5 day Vacation Scheme |
| w/c 17 June 2024 | 5 day Vacation Scheme |
| 21 June 2024 | Drinks evening |
| 1 & 2 July 2024 | Final interviews for training contract starting in September 2026 |
Graduate Recruitment FAQs
Want to apply for our Graduate Recruitment programme? That's great! We're sure you have a lot of questions. You can find the answers to all of our graduate recruitment Frequently Asked Questions here.
Register for an account and tell us all about you, your education and your work experience.
Apply now
Register for an account and tell us all about you, your education and your work experience.
Application Form