Tom Justice
After training with the firm Tom qualified into a role across our Commercial and Employment teams in September 2016.  While Tom works on a wide range of commercial agreements and both contentious and non-contentious employment matters, he also forms part of our Education, Charities and Sports teams.
Although he loves working here in the North East, Tom remains a proud Yorkshireman at heart. Despite this, he is a big fan of rugby union (not league) and when he isn't watching international matches and tournaments he can often be found running through Jesmond Dene; one of his favourite places in the world!
James Pierce
James joined Muckle as a solicitor in June 2016 to focus on contentious construction work. Prior to that he worked at a City firm, where he completed his training contract.
In his career to date, James has been involved in a range of contractual disputes arising out of construction and engineering projects (sometimes with an international element) and has assisted clients in a number of cases in the Technology & Construction Court. James also has experience dealing with commercial disputes more generally, including professional negligence and breach of warranty claims. He is familiar with the various forms of alternative dispute resolution and has helped clients prepare for a number of mediations.
James enjoys the analytical nature of contentious work as well as the variety of matters with which the Team comes into contact. Outside work James' enjoys music (playing and listening), restaurants and catching up with friends.
Alex Blenkinsop
As an experienced litigator, Alex has been involved with high court claims in relation to high value breach of warranty claims and negligent advice.  She also has advised on breach of loan terms and the mis-sale of financial products, claims about tax avoidance schemes, cross-jurisdictional distribution agreements, intellectual property issues and debt recovery owing under foreign guarantees and judgments.
On top of all this, Alex has experience assisting with employment tribunal and high court claims, not to mention breach of contract and negligence claims for individuals and SMEs.
As an associate member of ACTAPS (the Association of Contentious Trust and Probate Specialists), Alex is also one of very few North East lawyers truly qualified to advise on disputes over trusts, estate administration and inheritance issues.  So when it comes to experience in dispute resolution, Alex has certainly covered some ground.
Speaking of covering ground, fitness enthusiast Alex has completed numerous half marathons, marathons and leads our running club – the Muckle Runners.  In what's left of her spare time, Alex also enjoys cooking, eating out, walking her dog along Northumberland's incredible coastline and travelling abroad as often as she can.
Jill Dovey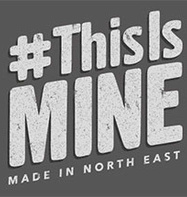 Digital IP expert Jill is an active participant in the local creative, digital and tech community and proud supporter of the #ThisIsMINE campaign. Jill presented at the Newcastle Scale-up Summit and took part in the inaugural Newcastle Start-up Week. The organiser of these events recommends Jill to anyone "looking for a down-to-earth yet highly knowledgeable and supportive lawyer specialising in tech/digital."
Jill started her career on the other side of the country in north-west England, where she advised a leading entertainment brand on a globally televised New Year's firework display, negotiated image rights with a Hollywood film studio and produced contracts for the PR launch of a new car by a leading Italian manufacturer.
To maintain such a glamorous start to her career, Jill's next move was to spend seven years working for the only software house listed on the FTSE 100. At Sage she handled a wide range of commercial agreements and bespoke terms for trading relationships, while specialising in information technology and data protection. She also oversaw the introduction of Sage's first SAAS product in the UK and Irish markets, and gained huge amounts of experience in cloud platforms, subscription licensing, managed services outsourcing and data transfers outside the European Economic Area.
With her first-hand experience of working with information security teams, investigating data incidents, operationalising Payment Card Industry Data Security Standard (PCI-DSS) compliance and mitigating risks around data through privacy by design, it should perhaps come as no surprise that Jill is a member of the Cloud Industry Legal Forum and a sought-after speaking on GDPR locally and nationally.
Jill advises clients on GDPR compliance and provides practical, commercial and pragmatic advice. Clients have described Jill as "a first-class tech specialist", "approachable", "responsive" and "the utmost professional with a great eye for detail and fantastic work ethic".
When she hasn't got her head in the cloud, so to speak, nothing is more important to Jill than spending time with her family – and socialising with friends, of course.
Kelly Jordan
Thanks to her appetite for all aspects of contentious and non-contentions insolvency work, Kelly has worked with all the major UK clearing banks, insolvency practitioners, LPA Receivers and corporate entities. This she has done both regionally and nationally, and on a wide range of insolvency and restructuring issues, including a secondment to The Royal Bank of Scotland PLC's Global Restructuring Group.
This experience has helped her gain particular expertise in non-contentious advisory and transactional work, such as advising lenders on the validity and enforceability of their security, acting on numerous pre-pack administrations, and advising directors on their duties in a distressed/insolvent business. In addition, she has also advised creditors and landlords in connection with their rights and remedies for the protection of assets and recovery of monies due to them, both pre- and post-insolvency.
Kelly's other appetite is for food, all food – whether it's cooking, eating out, or watching cookery programmes, but especially when it's shared with friends and family. If she had to choose, Kelly says that 'Come Dine with Me' is probably her favourite cookery show, with the key ingredient being Dave Lamb's narration.
Henry Mullen
After training with the firm, Henry qualified in September 2016 and assists the team with predominantly commercial disputes. This includes providing pre-action advice in relation to various claims, as well as assisting the team with matters after proceedings have been issued, including drafting statements of case, applications, settlement agreements and assisting with disclosure and general trial preparation. The sheer variety of different matters that he gets to experience here is what Henry says he loves about his job.
When he is away from the office Henry also loves watching/participating in most sports and regularly plays hockey for a local team. However, he admits he is also partial to good food, (eating rather than cooking), which is having an increasingly negative affect on his ability to perform on the hockey pitch.
Susan Howe
It was, Susan says, the Firm's impressive dynamism and ethos that made her want to join Muckle in 2010. Since then, she has strengthened the team to reflect her extensive experience in heavyweight multi-party litigation, particularly in large, complex matters, cross-jurisdictional litigation, financial fraud and tracing remedies. Susan spent almost ten years at Slaughter and May in London where she gained particular expertise in banking and international trade law, with wide procedural knowledge, especially in relation to injunctive relief. Having returned to her native North East, as Head of Commercial Litigation at Eversheds in Newcastle she was a lead partner on several high profile public inquiries, including those into Bloody Sunday and Harold Shipman.
Susan has also advised professional indemnity insurance providers, pension fund trustees and manufacturers, and has been acknowledged by Chambers and Partners as a notable practitioner who is 'very effective' and 'has a fine track record in complex commercial disputes,' with sources noting that she is 'exceptionally confidence-inspiring.'  Legal 500 has also acknowledged her as being 'very practical and straightforward, and someone you want on your side in a dispute.'
Susan's professional goal is, she'll tell you, not just to provide a technically excellent dispute resolution service, but also to deliver commercial results. Which is something she believes fits perfectly with the Muckle culture.
Susan's other goal in life is to spend as much time as she can with her family. Given how busy she is, we can't say we blame her.
George Festing
Having worked at a boutique litigation practice in London's West End for nearly 10 years, George finally couldn't resist the bright lights of the North East any longer and joined the Muckle team in 2014.
His particular expertise is in dealing with contentious matters that involve issues relating to intellectual property rights and the internet. He also has significant experience in acting for clients in complex and often high-profile commercial disputes and has advised on IP legal matters in a wide range of sectors including tech, pharma, manufacturing, media and entertainment, leisure and charities.
George has been involved in some of the most cutting edge developments in IP in recent years, and clients have described him as "one of the best" for IP and technology and "calm, assured and very reliable".
George used to write, record and perform his own music, and once appeared in the same line-up as Jools Holland and Coldplay. Which is no doubt why Legal 500 2017 quoted commentators find him 'one of the best' for IP and technology litigation.
Robin Adams
With over 20 years' experience as a commercial lawyer in the North East, Robin understands the region's business and legal landscapes well.
He was educated at Oxford University and Nottingham Law School before returning to his native Newcastle after graduating, where he has worked as a solicitor ever since.
From general corporate transactions, education sector support and commercial contract work, to specialist advice on constitutional and governance matters, corporate structures and public procurement, Robin has the skills to support a wide range of issues. He's also an energetic speaker and presenter and regularly gives talks on commercial law.
Outside his legal career, Robin is a keen runner and wasted no time in joining the Muckle Runners, launching into a training session during his first week with the company. He also swims, enjoys days on the hills in Northumberland or the Lake District with his family and is 'addicted' to skiing. To say Robin likes to keep busy would be a bit of an understatement.
Lauryn Hellewell
Darlington born Lauryn has really thrown herself into her role as an apprentice solicitor. After finishing A-Levels at Darlington Queen Elizabeth Sixth Form College, Lauryn moved to Newcastle to get her career at Muckle off to a flying start.
Her first seat has been in the fast paced world of our Corporate legal team where she has already been supporting pitches and proposals for new client wins.
Gym, family and shopping occupy most of Lauryn's time away from the office these days, although the former Army cadet is a hot shot with a rifle and stepped into the shoes of her drill sergeant many times. Perhaps that's why we think Lauryn is a natural leader.