Alex Blenkinsop
As one of very few North East lawyers truly qualified to advise on inheritance disputes, Alex has helped many business owners, senior executives, professionals and other wealthy individuals with contentious probate.
Alex is an associate member of ACTAPS (the Association of Contentious Trust and Probate Specialists).  It's a rare accreditation but one that's essential to ensure that disputes over trusts, estate administration and inheritance issues are handled correctly.
Of course, such matters are always sensitive, personal and potentially stressful, so it helps that Alex is also an experienced commercial litigation lawyer.  From multi-million pound high court claims to employment tribunals, Alex is at home handling disputes of all shapes and sizes with confidence, discretion and, if necessary, tenacity.
It also means she understands both business and personal needs, with the expertise and people skills to guide you through any inheritance issue.
Adam Rayner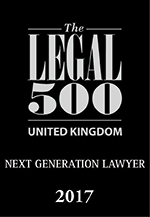 Adam, a Chambers and Partners recognised Corporate/M&A lawyer and the 2016 Insider North East Dealmakers "Young Dealmaker of the Year", an award he was shortlisted for again in 2017, is an Associate in our Corporate team.
Adam is also recommended by Legal 500, who list him as a "next generation lawyer".
Adam joined Muckle LLP in 2013 when he moved from an international law firm and advises on a range of corporate finance and company law matters.  Adam's specialities lie in business mergers, sales and acquisitions and private equity investments.  Adam also advises on corporate reorganisations and demergers, and on share buybacks and shareholders' agreements and is experienced in cross jurisdictional transactions with both public and private companies.
Notably, Adam advised on the deal which was crowned the 'Deal of the Year' at the Insider North East Dealmakers Awards 2017.
Most weekends, Adam swaps his pinstripes for black and white stripes and follows his beloved Newcastle United as a season ticket holder at St James' Park.  And with what little spare time he has left, as a petrol head, Adam enjoys many motoring pursuits including repairing and restoring classic Mini cars – something he has done since the age of 15, armed only with a knack for mechanics and a trusty Haynes manual.
Amy Wanless
Amy joined Muckle in 2013 having previously worked for international law firms in Birmingham and London. So she has a great deal of experience in advising on all aspects of general corporate work, including both UK and international mergers and acquisitions, private equity investments, shareholders agreements and joint ventures, and has also acted for both private and public companies.
Since becoming part of the Muckle team Amy's skills have been brought to bear on deals that include acting for Kavli UK Limited (part of one of Norway's largest food groups) on its acquisition of St Helen's Farm, and acting for Hays Travel, the UK's largest independent travel group, on its acquisition of Bath Travel.
Speaking of travel, one of the other highlights of Amy's career to date has been the six months she spent in Uganda working for a children's rights organisation. While there she had an up-close encounter with gorillas in the impenetrable forest and now dreams of taking a road trip all the way from North Africa right down to Cape Town.
Anthony Evans
Anthony is an experienced corporate lawyer whose bread and butter is advising on M&A transactions; helping his clients achieve successful acquisitions and exits.  He also has extensive experience advising on private equity work, having advised managers, investors and investee companies on investments and buy-outs.
He qualified in Cambridge at the time of the dot com boom, and has navigated his way north working in Leeds for five years before settling in the North East in 2006.  He has advised a broad range of clients including FTSE 350 companies, owner managed businesses, new spin out companies and public bodies.
Having, in his own words, been a very mediocre club cricketer, he now confines his passion to following the highs and lows of the England Cricket team. When he's not glued to the cricket he enjoys a social round of golf and walking in the lakes.
Jill Dovey
We are delighted that Jill chose to join Muckle to take on a leading role in advising companies on their contracts, technology and data protection compliance.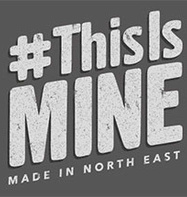 Jill is an active participant in the local creative, digital and tech community and proud supporter of the #ThisIsMINE campaign. Jill presented at the Newcastle Scale-up Summit and took part in the inaugural Newcastle Start-up Week. The organiser of these events recommends Jill to anyone "looking for a down-to-earth yet highly knowledgeable and supportive lawyer specialising in tech/digital."
Jill started her career on the other side of the country in north-west England, where she advised a leading entertainment brand on a globally televised New Year's firework display, negotiated image rights with a Hollywood film studio and produced contracts for the PR launch of a new car by a leading Italian manufacturer.
To maintain such a glamorous start to her career, Jill's next move was to spend seven years working for the only software house listed on the FTSE 100. At Sage she handled a wide range of commercial agreements and bespoke terms for trading relationships, while specialising in information technology and data protection. She also oversaw the introduction of Sage's first SAAS product in the UK and Irish markets, and gained huge amounts of experience in cloud platforms, subscription licensing, managed services outsourcing and data transfers outside the European Economic Area.
With her first-hand experience of working with information security teams, investigating data incidents, operationalising Payment Card Industry Data Security Standard (PCI-DSS) compliance and mitigating risks around data through privacy by design, it should perhaps come as no surprise that Jill is a member of the Cloud Industry Legal Forum and a sought-after speaking on GDPR locally and nationally.
Jill advises clients on GDPR compliance and provides practical, commercial and pragmatic advice. A client recently commented that "what sets Jill apart is her ability to understand our focus and strategy in the most effective way to achieve our goals".
When she hasn't got her head in the cloud, so to speak, nothing is more important to Jill than spending time with her family – and socialising with friends, of course.
Samantha Roberts
Sam's role in the Commercial, Sports and Charities team is extremely varied and on any given day could be drafting a set of terms and conditions for an exciting new app, reviewing commercial contracts and advising on risk, helping set up a charity, advising on data protection or drafting articles of association.
Before joining Muckle in September 2015, Sam spent her time working in recruitment and then as a paralegal for a top 20 law firm. She was also lucky enough to feed her love of travel by backpacking across Australia, New Zealand and Fiji – skydiving over Lake Wanaka was one of the highlights of her trip.
In her spare time she enjoys going to the gym and spending lots of time with family and friends both in the North East and Lancashire.
Hayley Townsend
Our firm's 'friendly feel and reputation' is what Hayley says convinced her to join Muckle, having spent a week's work experience here while at university. And the clear potential we witnessed back then was fulfilled when Hayley graduated from Northumbria University with a Masters in law and an LPC.
Hayley is originally from North Yorkshire, but after moving to Newcastle for university she says she simply couldn't bring herself to leave! Now a paralegal in our Banking and Finance team, she supports Kelly Jordan in the fast paced world of restructuring and insolvency. Within weeks of joining, she had already written her first article  on the subject and it's clear, a bright future awaits.
Outside work Hayley enjoys spinning and generally keeping fit, catching up with friends and family or losing herself in a good book.
Roland Fairlamb
Like many of our lawyers, Roland completed his Legal Practice Course at Northumbria University and is passionate about the North East. Since then he's become a highly experienced employment law specialist with a healthy understanding of dispute resolution.
Roland specialises in all areas of employment law, including both contentious and non-contentious work. He reviews and advises on employment contracts, policies and procedures and provides corporate support work for TUPE and transactional matters. He advises clients on employment and HR issues and represents them at employment tribunals if needed, which is where that dispute resolution expertise really comes in handy.
In his spare time Roland likes to let off steam on the squash court or football field and he's also a lover of language. He's studied Spanish and English Literature at university and is an avid reader. His favourite writers are Dostoevsky and Edgar Allan Poe, but there's nothing scary about working with Roland, whose friendly, approachable and practical style is a big hit with clients.
Stephanie Kyne
You could say that Stephanie likes to see the world. Not only is she a keen walker who spends many a happy hour exploring the glorious Northumberland countryside, she has also lived and worked in Singapore, which is where she was based for 18 months prior to joining us in January 2015.
With such an interesting career path it is perhaps no surprise that Stephanie's experience to date encompasses a wide range of commercial and corporate matters. Stephanie applies her extensive corporate / commercial knowledge and experience across a variety of sector work in particular in the charity and sports sectors. Stephanie advises on a broad range of matters, including distribution agreements, manufacturing agreements, supply agreements (goods and services), terms and conditions of sale and purchase and consumer terms on the purely commercial side. She also regularly advises on constitutional and governance matters for sports sector organisations and charities.
Stephanie specialises in data protection and regularly advises clients from all sectors on data protection compliance especially in light of the GDPR. She has led the advice provided to the County Football Associations and Football Association affiliated clubs, leagues and districts as well as advising England Athletics on its GDPR compliance. She has frequently delivered bespoke training courses and webinars in the general commercial, charity, sports and education sectors. She regularly advises on all areas of compliance together with assisting organisations in responding to data subject requests (from subject access requests to requests to be deleted).
Away from the office, and when she isn't wearing out her walking boots, Stephanie's idea of relaxing is losing herself in a good book, going out with friends and family, or putting her culinary skills to the test with something a little adventurous.
Samantha Roberts
After working in recruitment and as a paralegal Sam knew that a career in law was for her.
On assessing her options, Muckle stood out to Sam because of its reputation.  She applied for the vacation scheme to see if Muckle really was as brilliant as everyone said it was, and she felt they weren't wrong.  Right from the start she said she was made to feel welcome.  Even though this kind of process can seem scary, she felt everyone made an effort to speak to her and help in any way they could.  After only a week, she knew that this was the place for her.  And she said this was all down to the kind of people that work here who have a great mix of intelligence, character and personality.
So what's the one piece of advice Sam would give to anyone going through the Graduate recruitment process?  Just be yourself and relax.  Sam feels Muckle place a huge emphasis on you as a person and have a real interest in you, not just your academics.  She commends the recruitment team, saying they are fantastic!  Sam really enjoyed every aspect of the process and it was down to the fact that she felt so comfortable.  She felt the team appreciate how stressful the application process can be and make every effort to ensure that this is not the case with Muckle!
After starting work here, she knew that the training was first class; evident to anyone who is lucky enough to take part in the vacation scheme.  Overall she would highly recommend applying so you can really see what Muckle are all about.