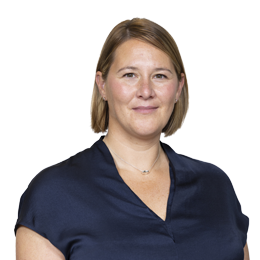 Gail Bennett
Partner
|

Real Estate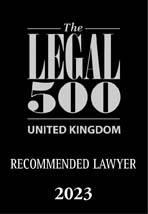 About Gail
Ranked by both Legal 500 UK and Chambers & Partners, Gail is a partner in our Real Estate team with over 16 years' experience advising clients across all sectors on a range of property matters.
She leads on the delivery of the firm's corporate finance, banking, restructuring and insolvency work, supporting key clients such as Vertu plc, Fairstone Group, Wilton Engineering, Vaulkhard Group and Village Hotels with their legal needs.
Gail has significant experience advising on a broad range of complex commercial property transactions including sales and purchases (conditional and unconditional), secured lending, distressed sales and purchases and restructuring and insolvency transactions.
Gail works closely with our Corporate team to oversee and manage the property due diligence and advice for corporate finance transactions of all sizes. Gail also supports our Banking team co-ordinating and managing the real estate aspects of funding transactions for our borrower and lender clients.
The whole team takes a very proactive and personal approach. Stand out members were Louise Duffy and Gail Bennett.
Gail is highly experienced in property transactional work with a particular focus on the real estate aspects of banking transactions. She leads the delivery of the firm's property finance work and has significant experience in project managing the due diligence aspects of the funding, acquisition and disposal of all types of commercial property (either as independent units or the whole or part of substantial portfolios) for both borrowers and finance providers/institutions.
Gail and her team coordinate and manage the due diligence and reporting requirements and Gail is also regularly involved in advising on the structure of complex funding and refinance projects to highlight key transactional risks and identify practical, commercial solutions at an early stage.
Restructuring & Insolvency
Gail supports the restructuring and insolvency team providing property advice to corporates, individuals and insolvency practitioners in both pre and post insolvency situations, including turnaround advice prior to insolvency.
With over 16 years of real estate and banking experience, Gail Bennett regularly acts for leading banks and other funders in leveraged real estate finance arrangements (including development finance). Her impressive client base and significant expertise underpins her delivery of complex lending transactions. Gail is praised for her deep understanding of her client's business drivers and her fundamental understanding of the law within the sector.