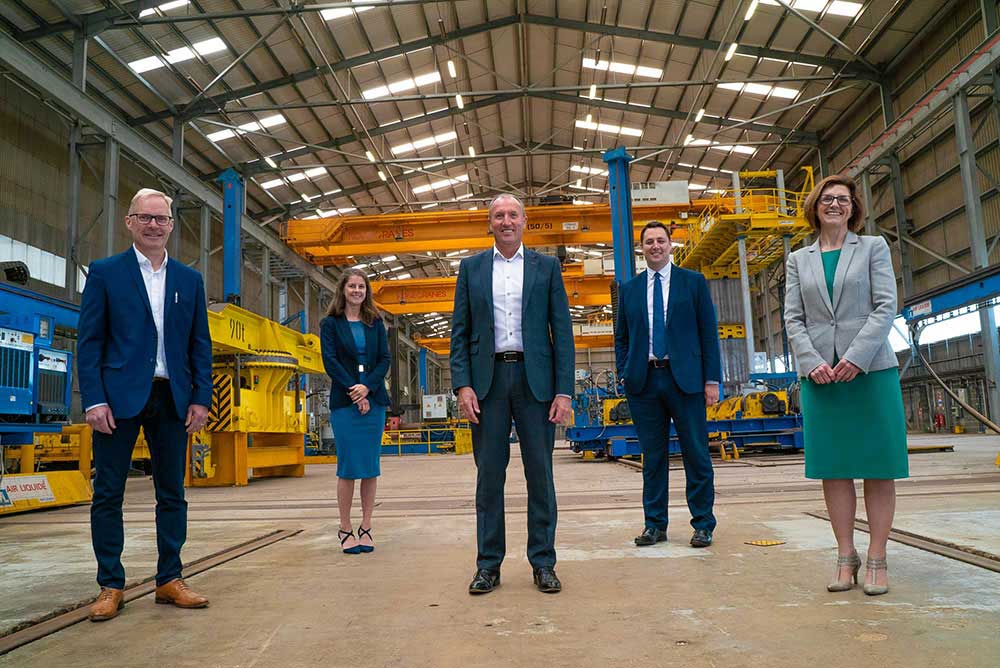 We provided the legal advice on a project that saw it add a further 58 acres to its Teesside base, paving the way for significant growth, 200 new jobs, and making the region a leading force in the STEM sector.
The challenge
Wilton's existing Port Clarence base covers 54 acres and contains some of the largest production halls in the UK, but in order to boost its capacity and capabilities, it needed more space. Wilton looked to acquire EEW Special Pipe Constructions GmbH's neighbouring Haverton Hill site to create a combined 112-acre site on the banks of the River Tees.
We completed the transaction (purchase of the site and putting all funding aspects in place) within the space of a week which had challenges but with the will of all parties we achieved a speedy and successful outcome for all parties.
The solution
Louise Duffy and her banking team advised Wilton on the purchase of the premises and machinery and all associated funding and tenancy arrangements. The transaction involved advising on priority arrangements and additional grant and loan funding. We worked closely with all other advisors, including FW Capital as well as Tees Valley Combined Authority.
The impact
The new 112-acre 'super-facility' includes large workshops, a blast and paint facility, slipways and a wet dock and will be utilised for projects in the offshore wind, tidal, hydrogen and other green energy sectors. It will enable Wilton to increase its capacity for its growing pipeline of contracts from the defence industry, creating up to 200 new jobs in the region.
It was our ability to provde key strategic advice in a very short space of time and to drive the project through within a few days that set us apart and that has meant we are continuing to provide support to the business with its ongoing strategic property and funding needs.
I want to personally thank FW Capital, Tees Valley Tees Valley Mayor and Combined Authority and our advisors at Muckle LLP who have been exceptionally supportive and worked at an incredible speed to ensure we reached a successful outcome
Chief executive of Wilton Universal Group