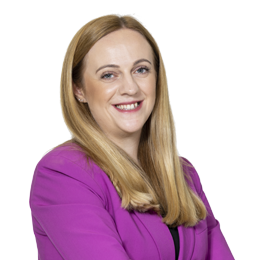 Lauren Rutherford
Solicitor
|

Real Estate
About Lauren
A solicitor in our Real Estate team, Lauren has expertise in all aspects of commercial and residential property work.
She handles a wide range of matters involving property acquisitions and disposals, including sales purchases, leases, general refinancing and all property aspects of corporate deals.
Her clients include commercial property developers, house builders, lending institutions and property portfolio owners.
Real Estate Finance
Lauren has particular experience in real estate investment, advising on acquisitions and disposals as well as property refinancing and corporate transactions. Her work includes advising on secured lending transactions, either bank or borrower on all types of commercial properties.