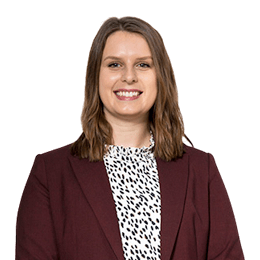 Katie Allen
Solicitor
|

Real Estate Dispute Resolution
About Katie
Katie is a solicitor in the Real Estate Dispute Resolution team, dealing with both residential and commercial property dispute matters.
From a residential standpoint this includes helping clients resolve issues with anti-social behaviour, rent arrears, property disrepair and prevented access to property.
Commercially, Katie assists with issues around lease renewals, dilapidations claims and forfeiture of leases.