Top-ranked sport, education and charities team boosted with newly qualified lawyer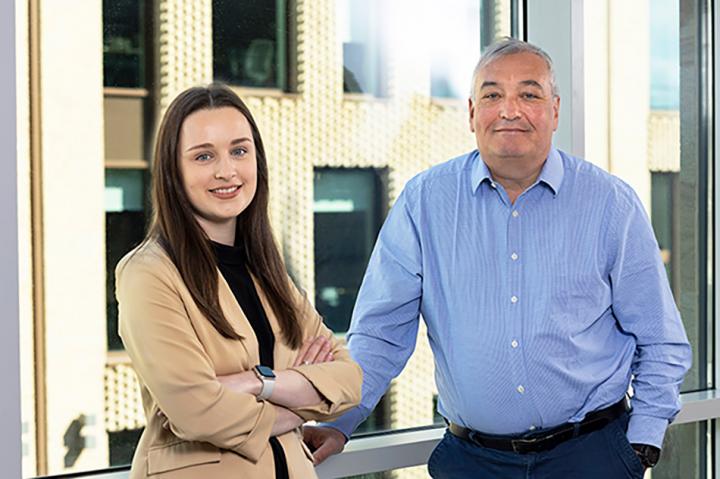 We're continuing to strengthen our sports, education and charities offering as newly qualified lawyer Carla Boaks takes up a permanent seat on the team.
Carla studied law at Durham University and then worked as a paralegal alongside studying the Legal Practice Course (LPC). Carla joined our team in 2021 as a trainee.
The sports, education and charities team, ranked top tier regionally for education and charities and nationally for sport, is one of the largest in the North East. Carla will support the team on a variety of legal matters.
Carla said: "I've been fortunate to complete my training in a culture which is supportive yet challenging. This has allowed me to develop the required skills and experience to be successful in the next stage of my career."
"I enjoy being a part of the firm's netball and running clubs which contribute to making Muckle a great place to work."
"One of my favourite aspects of being in the Sport, Education and Charities team is working with our clients to help them further their charitable goals. This gives me a sense of fulfilment and I love making a positive impact."
Tony McPhillips, partner and head of sport, education and charities, said: "It's an absolute pleasure to have Carla on board and assisting on a wide variety of legal matters across the sport, education and charity sectors."
"When looking for new talent, we seek creative and ambitious individuals who are also client driven and have a genuine passion for and commitment to the work they do. I'm looking forward to continuing to work alongside Carla and watching her grow within the team."
Muckle continues to invest in new talent, with the recruitment process already underway for its 2025 trainee cohort.
You can find out more about our graduate recruitment programme here.