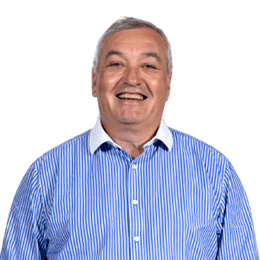 Tony McPhillips
Partner and Head of Sport, Education and Charities Group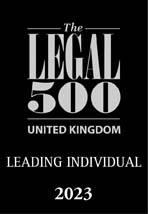 About Tony
Recognised as a 'Leading Individual' by Legal 500 UK, Tony is Head of the Education Team and leads the firm's Sport Education Charities (SEC) Group. A hugely experienced employment lawyer working across these sectors for many years, he manages a number of the firm's major client relationships.
Since 2020 he has also successfully lead on developing the firm's offering in Cumbria where he now spends part of the week on the ground with the firm's Cumbria team.
My primary contact was Tony McPhillips. Tony was excellent in every way, from the quality of his understanding of client issues, decision making, client recommendations and his prompt and responsive service. Ultimately you pay for advice and strategy from a senior lawyer and Tony's is certainly the best I've received in recent times.
With a passion for education Tony has a reputation as one of the North's leading education lawyers, providing legal support to FE and HE institutions, independent and maintained schools, and multi-academy trusts.
He leads an education team that has been consistently ranked Tier 1 by Legal 500 UK and has supported some of the UKs leading education providers such as Newcastle University, Northumbria University, NCG, Tyne Coast College, Bishop Bewick and Bishop Chadwick multi-academy trusts, Three Rivers Trust as well as independent schools such as Sedbergh School and Dame Allan's Schools
With a wealth of project management experience he has lead on several major reorganisations, restructuring and redundancy processes across the education, public and private sectors, including FE College and school mergers.
Described as 'outstanding, resourceful and pragmatic',Tony.has advised many high-profile sports clients and international stars. These include Premiership Football Clubs, England Athletics, the Rugby Players Association (RPA),Caribbean Premier League Cricket (CPL) as well as international footballers, rugby players and cricketers.
Client relationship partner for The Football Association since 2011, he is responsible for developing the extensive services that Muckle continued to provide to 50 County FAs and to over 7,500 grassroots clubs and 250 leagues.
Tony is noted for his "expertise in complex litigation work", advising on judicial reviews, injunctions, whistleblowing and discrimination claims. He is regarded as a formidable employment litigator with experience in employment tribunal and VAT as well as the High Court and Court of Appeal.
Tony not only gave me the professional support needed to tackle the difficult issues at hand but he also gave me the energy to sustain the level of support needed over a protracted period of time. It felt like he was on the front line with me.