Muckle joins work placement scheme in bid to tackle unemployment rates in the region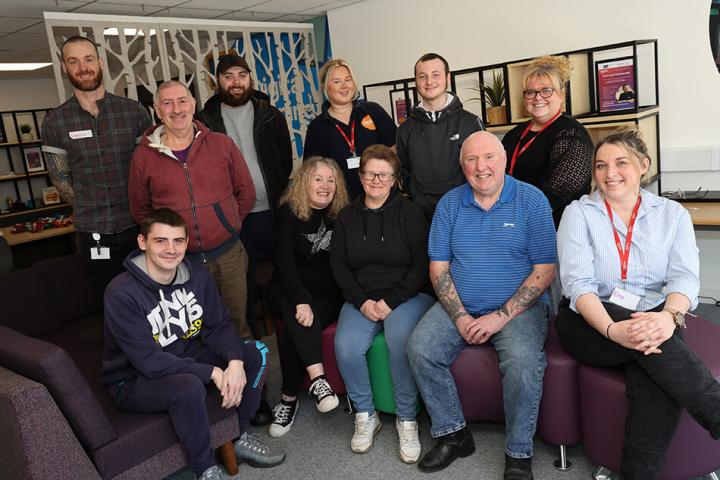 We're delighted to have joined forces with Karbon Homes on its innovative North East employability project, designed to tackle unemployment rates head-on and provide a diverse range of reskilling opportunities.
Developed by Karbon Homes, New Start is a paid work placement scheme which offers five-month, paid opportunities for local people. Its mission is to help residents overcome the biggest barriers to getting into employment and taking a new career direction.
As part of the project, we've welcomed Olivia Merrick as a Team Support Assistant in our Corporate team. Olivia said: "I've been working at Muckle for just over a month now and I'm really enjoying it. I've had fantastic support from both the New Start programme and the team at Muckle. I have made so many great connections and also gained some amazing transferrable skills that I can use inside and outside of the workplace."
Helping communities thrive
Philip Pollard, Assistant Director of Customer and Community Engagement at Karbon, said: "Helping our customers and communities to thrive is a key aim for Karbon and providing employment support that helps residents to reach their full potential and helps local economies to prosper, plays an important role in this.
"We're thrilled that through New Start we've been able to help a number of our customers find new opportunities and take those important next steps on their career journey. New Start is a unique concept which goes far in building our understanding of the labour market barriers in the region and, in turn, helps us monitor the impact of our interventions."
Tapping into talent
Nicola Leyden, Director of HR at Muckle LLP said: "For any business to grow and thrive, it's important to invest in our region, that's why we're delighted to work in partnership with Karbon Homes and New Start. It's a great way for us to tap into talent and give people, regardless of experience, the opportunity to take the next step in their career journey."
New Start is also supporting a number of SME's looking for sustainable growth by providing funding to cover the full salary cost of the placement for up to 30 hours for the five-month period. The funding has supported a number of organisations that otherwise would have struggled to cover the cost of a placement.
For more information about working at Muckle, visit our careers page.