Muckle helps Troo secure funding to power growth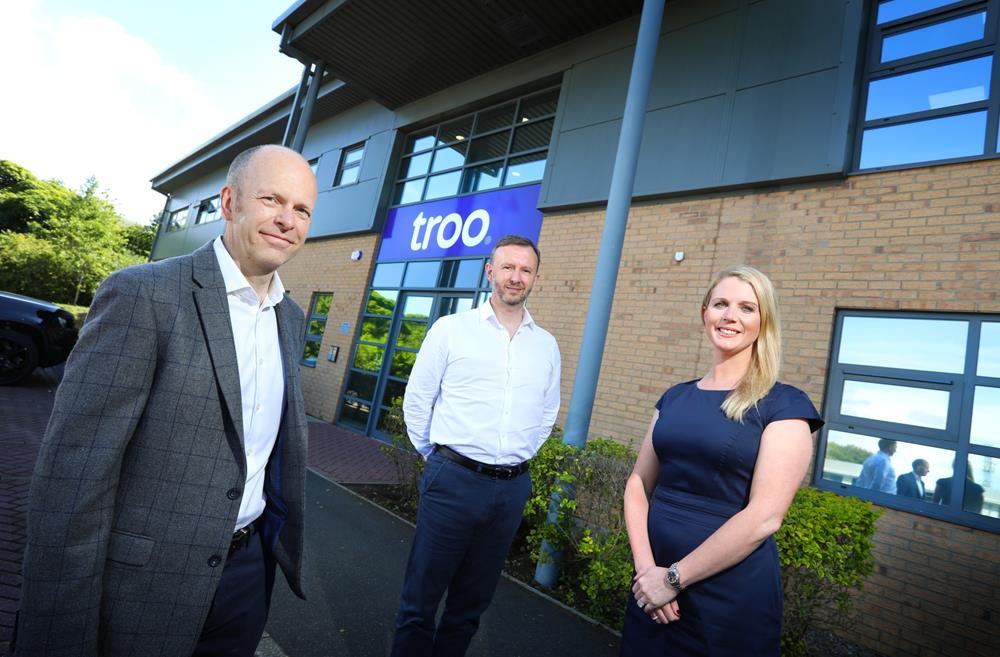 Lawyers in our specialist Corporate and Banking teams helped advise North East business energy broker Troo on a six-figure investment to support its growth and development.
The £250,000 investment from the North East Growth Capital Fund, supported by The European Regional Development Fund, will help the company create up to 70 new jobs in the region by the end of next year.
Supercharged business growth
Set up three years ago by Andrew and Rachel Richardson, Troo already has around 50 employees based at its Doxford International Business Park headquarters in Sunderland.
The Sunderland-based firm provides a platform for firms looking to switch energy suppliers, helping companies save money, time, and work when renewing their business energy contracts.
Andrew Richardson, CEO and founder of Troo said: "There's much more potential in the business for us to realise and the growth plans we're now putting into action will deliver a real step-change in our operations.
"Our team currently occupies around half of our headquarters building and we're working towards filling it completely by the end of next year."
Powerful partnership
Partner and Head of Banking Louise Duffy led the legal advice to Troo, with support from partner and Adam Rayner throughout the transaction.
Louise said: "We have been delighted to play our part in helping Troo realise their growth ambitions. This latest investment is another major step forward and we wish Andrew and the team every success as the business continues to grow."
To learn more about how we can help your business grow, contact Louise Duffy on 0191 211 7946 or email [email protected]