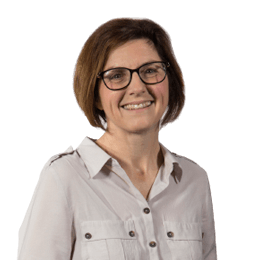 Louise Duffy
Partner and Head of Banking & Restructuring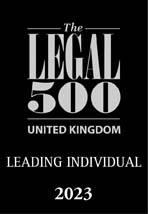 About Louise
Ranked by Legal 500 UK as a 'Leading Individual', Louise has over 25 years' experience in the sector and is ranked as Band 1 by Chambers & Partners.
Louise heads up our Banking team and specialises in acquisition finance transactions, property finance, debt restructuring, refinancing, guarantees, security and complex priority issues.
Louise is a highly recognised finance practitioner and acts for many of the firm's clients, funders, investors and borrowers on major funding transactions. Louise's practice covers a wide range of sectors and her strength is her ability to adapt her style to client needs.
Louise heads the client relationships with our panel banks, Atom Bank plc, Clydesdale/Yorkshire Bank, HSBC UK Bank plc, Hampshire Trust Bank, Lloyds Banking Group, Santander UK plc, Handelsbanken plc and Newcastle Building Society.
In 2019 Louise was voted 'Finance Individual (outside London) of the Year' at the Legal 500 UK Awards.
Louise Duffy is a standout banking partner. After working with Louise on many transactions, I can categorically confirm she is one of the best banking lawyers you could hope to work with. Highly competent, trustworthy and always puts the interests of her clients first.
If you need advice on the banking and financing aspects of energy, Louise is the person to talk to. She is experienced in providing guidance on funding, due diligence and fund structuring, and her recent work includes advising on a bonding facility in connection with a business active in the oil and gas sector. She has also provided funding advice to the Port of Tyne in relation to their new biomass storage facility.
'Louise is highly competent, trustworthy and always puts the interests of her clients first'
Louise is skilled in project managing finance transactions on behalf of borrowers and lenders, including international funding arrangements and can advise and negotiate all forms of credit facilities and supporting security based on LMA documentation and bespoke forms. In recent years she has completed a series of loans for a registered provider including a £95m bond loan.
Louise also advised national registered provider Home Group on multiple loan facilities of £250m. This involved advising on the terms of the loan facility agreements and charging a large number of properties as security. Her strength is adapting her style to client needs and tailoring her support accordingly, managing third parties and getting to a pragmatic and tailored solution.
'The key word is practical in dealing with Muckle you always know they will provide a first-class and timely service always in a pragmatic and practical manner. The clear collaboration within the firm is clear to see. The key driver and my main point of contact in this regard is Louise Duffy.'
Louise is skilled in managing real estate finance transactions including funding on development projects, agricultural finance and commercial real estate finance. Louise works with colleagues in a successful cross-disciplinary team and manages a number of these client relationships including Hampshire Trust Bank and Santander UK plc.
'She is our go-to person for lending matters. She has a good understanding of what we want and she is very pragmatic and efficient.'