Muckle advises Applied Monitoring Ltd as they secure £600k investment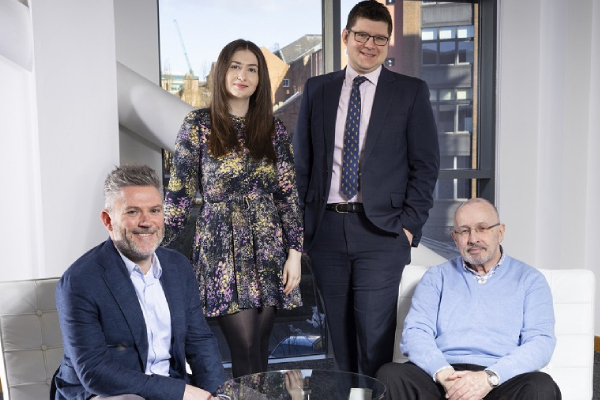 Lawyers in our award-winning corporate team have advised leading Durham based company Applied Monitoring on a deal that has seen the company secure £600,000 investment to enable them to continue to develop their cutting-edge technology.
Durham-based Applied Monitoring, which has developed sensor technology that can detect drugs and alcohol in a person's blood by scanning their skin, has secured a £600,000 investment to enable it to commercialise its product.
The funding round was co-led by the North East Venture Fund (NEVF), supported by the European Regional Development Fund and managed by Mercia, and the Finance Durham Fund, managed by Maven Capital Partners, established by Durham County Council and overseen by Business Durham.
The deal also includes a £100,000 investment from deep tech innovation organisation CPI to support further research and development of its technology.
Applied Monitoring's sensor system identifies the presence and concentration of alcohol, cocaine and cannabis in a person's bloodstream by scanning their skin.
The device generates electromagnetic waves at a range of frequencies that pass through the skin and interact with chemicals in the blood that are reflected back, analysed and recorded.
The non-invasive technology is quicker and cheaper than onsite workplace tests that are currently in use.
As part of the investment, Mercia made two introductions from its non-executive director network to support the businesses growth.
Carl Barratt, former chief executive of Monica Healthcare, a wearable medical device diagnostics business, and Neil Hayward, a human resource development professional with around 30 years' experience in businesses including the Post Office and HS2, both have a strong track record of business transformation.
Thea Tebble, investment associate at Mercia, said: "Mercia are delighted to support Applied Monitoring in the continued development of their market disrupting technology, which will significantly increase the speed and ease of alcohol and drugs of abuse testing."
Jon Dixon, chief executive of Applied Monitoring, said: "We are confident that Applied Monitoring has truly innovative and transformational technology offering the business strong competitive advantage versus the current market offerings.
"As a validation of our technology and business plan it is wonderful to have Maven and Mercia on-board and it has been a pleasure working with Michael Dickens and Thea Tebble of Mercia over the past few months."
Michael Dickens, investment manager at Maven, added: "Applied Monitoring has developed remarkable technology to enable qualitative and quantitative onsite workplace test results in seconds. Jon and his team all have significant experience developing and launching new software products and operating large sales teams as well as diagnostic sector knowledge."
Trusted Advisors
Legal advice to Applied Monitoring Ltd was led by Hayden Richards, solicitor in our corporate team with support from partner, Adam Rayner.
Jon Dixon said: "This was a significant deal for us and the support we received from Hayden, Adam and the team every step of the way was fantastic. They were extremely responsive, and their expert knowledge of not only the investment process, but also the technology sector, was second to none.
"Nothing was too much trouble and the team pulled out all the stops to get us over the line."
Hayden said: "We're delighted to have supported Jon, Rob and the team through this process. They are developing cutting-edge technology that will have significant real-life applications and I'm excited to see how this investment will take their growth to the next level."
To learn more about how we can support your business, please contact Hayden Richards on 0191 211 78881 or email [email protected]