Muckle advises Hadrian Healthcare on the sale of care homes to Anchor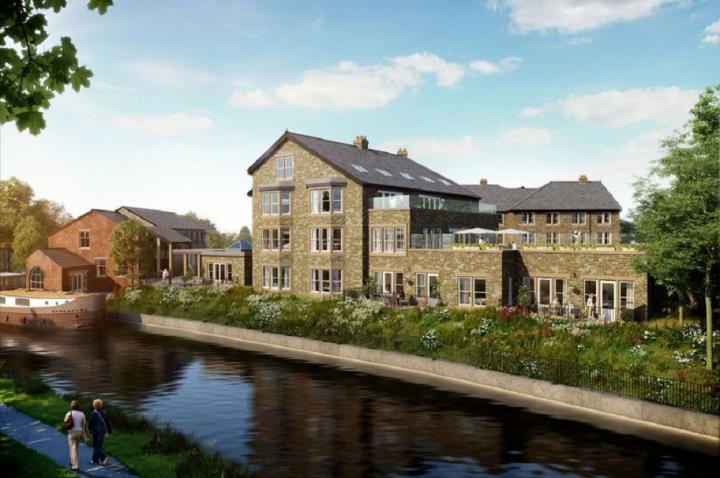 Lawyers from our corporate, construction and real estate teams advised long-term client, Hadrian Healthcare Group on the sale of two new care home schemes in Yorkshire.
Anchor, England's largest not-for-profit provider of care and housing for older people, has expanded its care home portfolio with the purchase of high-quality, purpose-built homes in Skipton and Roundhay, Leeds. The homes are currently under construction and are due to become operational in April 2023 and June 2024 respectively.
Substantial attention has gone into planning the layout, décor and furnishings of the two buildings so that on completion, they'll offer a highly-individualised style of living which will put them firmly in the top-tier of care home design.
Strategy for growth
The acquisition is a key part of Anchor's Business Plan to provide more and better homes where people love living in later life.
Sarah Jones, Anchor Chief Executive, said: "Hadrian Healthcare is a well-known name in the sector for the development and construction of high-quality, purpose-built residential care homes, and these two homes will add to the five homes we acquired from them in 2019.
"We've set out a clear strategy for growth in our Business Plan, and this latest announcement shows how we're realising those aspirations to provide more homes where people love living in later life, and to create more opportunities for people to find a fulfilling career working in the social care sector."
Ian Watson, Chairman of Hadrian Healthcare Group commented: "We are delighted to have agreed this sale of two of our newest care home schemes to Anchor Hanover Group. Hadrian Healthcare continues to raise the standards of care and accommodation for older people and we know our friends at Anchor Hanover share this commitment and focus."
Long-standing legal partners
Legal advice to Hadrian Healthcare was led by corporate lawyers Matthew Walsh and Hayden Richards with support from construction partner Adam Aston and real estate partner Gail Bennett.
Jas Gill, managing director of Hadrian Healthcare, said: "We have developed an excellent working relationship with the Muckle team. We know what we will get from them; outstanding service and first-class advice – they work seamlessly with us to protect our interests and get the deal over the line."
Matthew Walsh added: "We have advised Ian, Jas and the team at Hadrian Healthcare for many years and in that time they have built a reputation at the top of the market for building exceptionally designed care homes that complement their location. Anchor's acquisition of these two homes is further testament to the Hadrian team's detail and design-focused approach - we are delighted to have worked with them on this latest significant transaction."
In 2019 we advised Hadrian Healthcare on the sale of five properties to a global asset management business and Anchor, which included Wetherby Manor, named by Knight Frank as UK Luxury Care Home 2018 and The Manor House in Barnard Castle which was a finalist in the 2017 International Design Awards.
For more information on how our Corporate team can help your business contact Matthew Walsh on 0191 211 7893 or [email protected]