Muckle advises Hadrian Healthcare on ground-breaking deal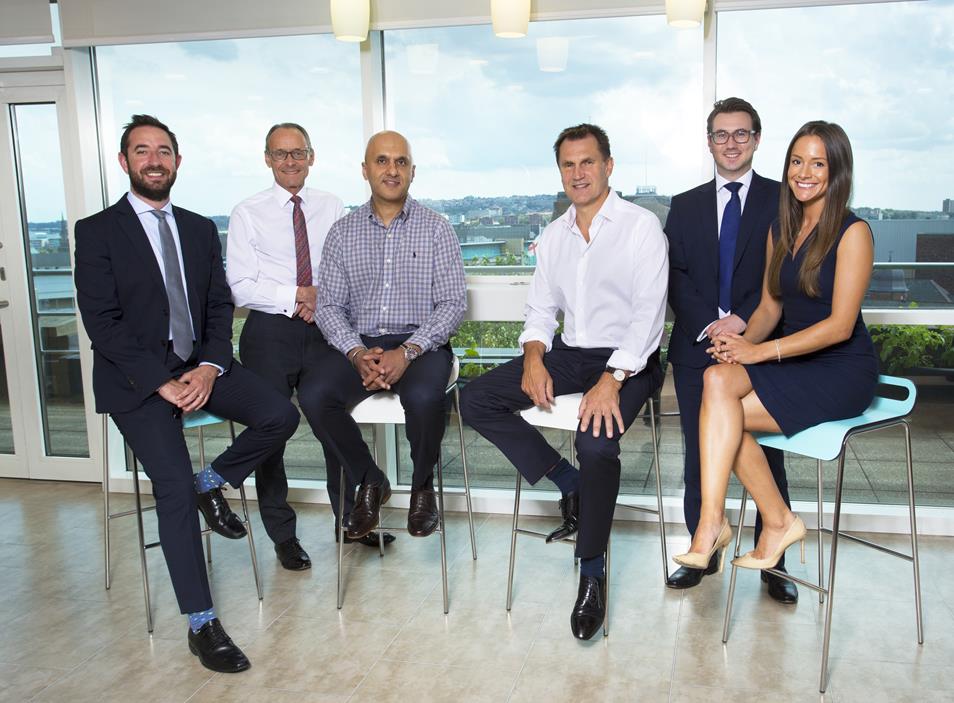 A team of lawyers from across the firm have advised Hadrian Healthcare Group on one of the biggest healthcare sector deals the North East has ever seen.
Aviva Investors, the global asset management business of Aviva plc, has acquired Hadrian Healthcare Holdings with five luxury care homes through its Lime Property Fund. The deal recognised the quality of the care homes and their position at the top of the market.
The five properties, located in Yorkshire and County Durham, provide over 380 en-suite rooms offering care for older people, including those with dementia. It includes Wetherby Manor, named
by Knight Frank as UK Luxury Care Home 2018, and The Manor House in Barnard Castle, a finalist in the 2017 International Design Awards, run by the Society of British and International Design.
Aviva Investors has also granted initial 35-year leases with Anchor Hanover, England's largest provider of specialist housing and care for people in later life, to run the five care homes.
Firm-wide response
Building on our longstanding relationship, having advised the firm's founder Ian Watson, Jas Gill and Hadrian Healthcare for many years, corporate partners Matthew Walsh and Hugh Welch led the legal advice to the selling shareholders.
The highly complex transaction, completed after over 12 months of legal work and negotiations, also involved a restructure that enabled Ian Watson and Jas Gill to retain the Manor House Gosforth in Brunton Park and the Manor House Whickham in Gateshead as well as the Hadrian Healthcare brand.
The size and complexity of the deal required a firm-wide response, with Matthew and Hugh supported by Claire Cattermole and Harry Hobson on corporate matters, with advice on real estate led by Debrorah Lazenby and Kate Newman.
The innovative deal is also the fourth buyout Ian Watson has completed in the last 16 years, with the deals' value totalling more than £230m.
Excellence and innovation
Ian Watson said: "I leave part of the business with a heavy heart, and I'm going round to see everyone and that's going to be difficult because we have an exceptional team, but a lot of key people are remaining with me and part of me is still quite excited to start innovating again and looking at how we can take lots of aspects of retirement living and elderly care to another level."
Jas Gill said: "Muckle have advised us for many years and they've always been exceptionally responsive and highly technical.
"This deal was incredibly complex, breaking new ground in the care sector, and we couldn't have delivered it without the creativity, flexibility and dedication of the Muckle team and Matthew Walsh in particular, whose skilful handling of legal issues was impeccable.
"Several teams at Muckle were involved – a full service job – and we are delighted to have achieved such an excellent result for our business with the support of a truly North East law firm."
Matthew Walsh added: "We are delighted to have advised Ian and Jas on this milestone transaction. We have worked closely with them and their team for a number of years and particularly over the last 18 months to help make this deal happen.
"We are all looking forward to working with Hadrian Healthcare in the future, as they continue to innovate and raise standards and expectations in the healthcare sector."
To learn more about how we can support your business, please contact Matthew Walsh on 0191 211 7893 or email [email protected].