Multiple promotions at Muckle LLP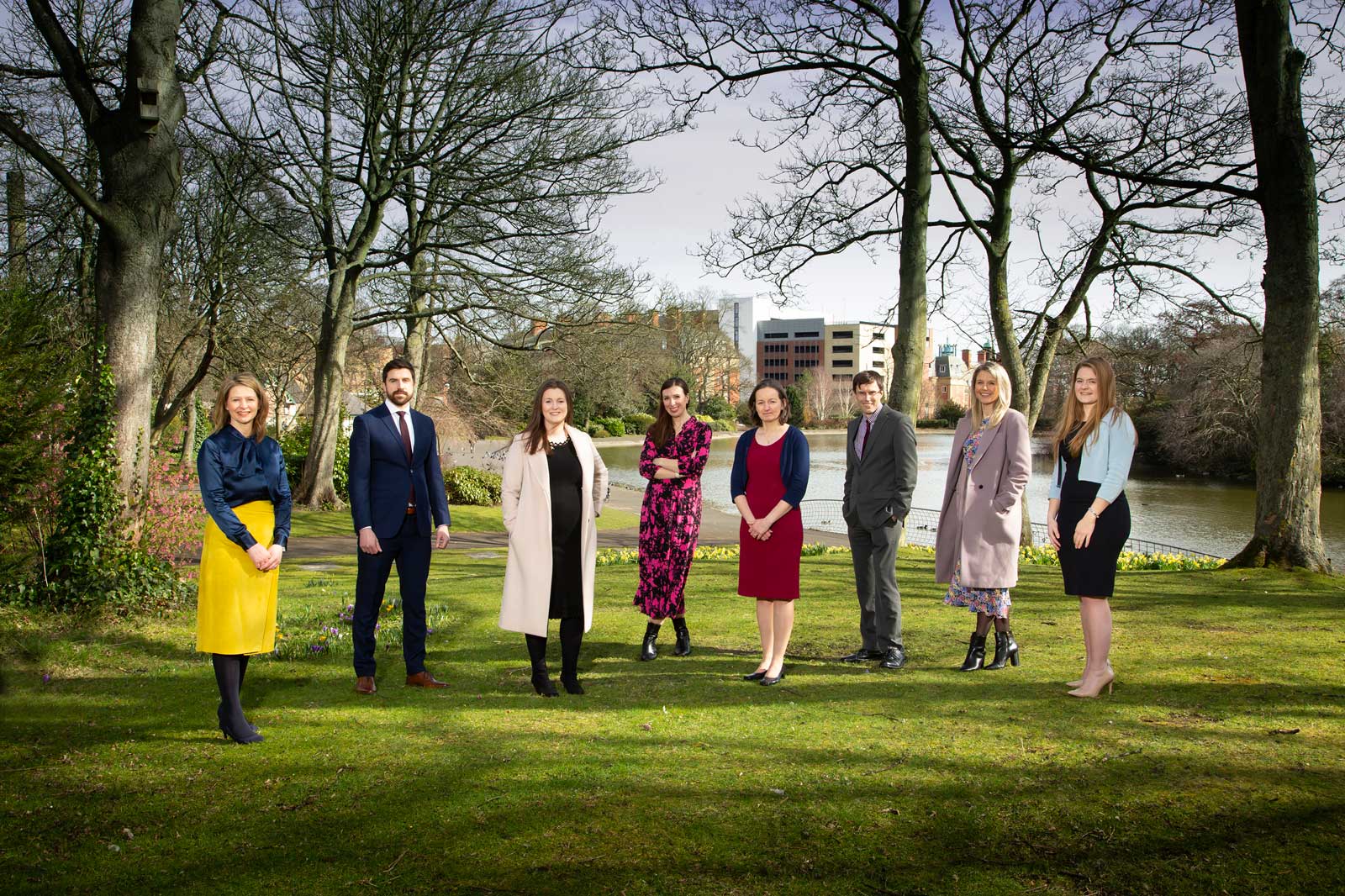 We're pleased to announce we have strengthened our award-winning team with nine new promotions, including three new Partners.
Richard Nixon, Julie Garbutt and Amy Sergison have been promoted to Partner and six other solicitors have been promoted to Associate.
New Partners
Richard Nixon
joined the firm's Real Estate team in 2010 as a solicitor and specialises in drafting and negotiation real estate documents such as agreements, transfers, leases and licenses. Richard also has a wide range of experience acting for clients in the public, private and educational sectors.
Julie Garbutt is an expert in all aspects of personal estate planning for individuals, businesses clients and their families. As part of the rapidly growing Private Client offering Julie works closely with our Agriculture, Estate and Rural Property Team and provides specialist advice on wills, family trusts, inheritance planning, business succession, asset protection and Court of Protection work.
Also promoted to Partner is Amy Sergison, who is part of our Employment and Business Immigration team and uses her skills to advise employers in all sectors on all aspects of contentious and non-contentious employment law, from recruitment through to dismissal. She also leads the team on providing business immigration advice and support for employers and provides bespoke training on employment law issues to organisations in the private, education and charitable sectors.
New Associates
Sara Worsick, Tom Justice, Olivia Colbeck, Kate Rickett, Beth Thompson and Zoe Ditch have all been promoted to Associate.
Sara Worsick joined the Corporate team in 2016 after completing her training contract in Cumbria. Sara advises shareholders and companies on a variety of deals including disposals, acquisitions and private equity investments. Sara has led the work on several significant regional transactions including Pricoa's investment into John Nixon and assisting on Kitwave's acquisition of M.J. Baker Foodservice.
After training with the firm, Tom Justice qualified into a role across Muckle's Commercial and Employment teams in 2016. As part of the Commercial team, Tom works on a wide range of commercial agreements with a focus on technology and Intellectual Property.
As part of the multi-skilled Private Client team, Olivia Colbeck uses her experience in wills, lasting powers of attorney, probate, family trusts and inheritance planning to provide a private client service for the firm's individual and business clients. Her main focus is helping families and executors with probate and the administration of estates.
Kate Rickett first joined Muckle in 2014 as a paralegal in the Corporate team. After six months travelling the world, Kate returned to Muckle as a trainee and completed her training contract and qualified into the Real Estate team in 2017. Kate's role involves acting for a range of different clients including banks, investors, landlords and tenants across all different sectors. Kate is also involved in project work, assisting the Corporate team with real estate support on corporate transactions.
Beth Thompson joined Muckle as a trainee in 2014 and after finishing her training contract, qualified into the Real Estate team in 2016. Beth's role in the team involves acting for a wide variety of clients across multiple sectors including landlords, tenants, banks and investors and she regularly provides real estate advice and support on corporate acquisitions and sales.
Zoe Ditch joined Muckle as a trainee solicitor and experienced work in a variety of teams including Banking, Real Estate, Employment and Corporate before qualifying into the Banking team in 2013. She provides advice to financial institutions and borrower clients and acts for a range of clients including national banks, alternative finance providers, corporate and individual borrowers, charities and local authorities.
Jason Wainwright, Managing Partner at Muckle LLP, said: "It's fantastic to see Richard, Julie and Amy promoted to Partner in recognition of their expertise, dedication and major contributions they've made to our firm.
"I'm also delighted to see Sara, Tom, Olivia, Kate, Beth and Zoe receive their well-deserved promotions. These new promotions reflect the hard work, expertise and enthusiasm that they have all demonstrated. It's wonderful to see that some of them joined Muckle through our vacation scheme, and most went on to become trainees at the firm before their most recent promotion to Associate.
"At Muckle, we pride ourselves on nurturing talent from within, and we're pleased to help develop and reward our home-grown talent.
"Recognising our best people is really important to us and Muckle continues to go from strength to strength and we look forward to seeing our firm grow alongside the talented individuals within it."
For more information on careers at Muckle LLP please visit our Careers page or contact Jason Wainwright on 0191 211 7951.