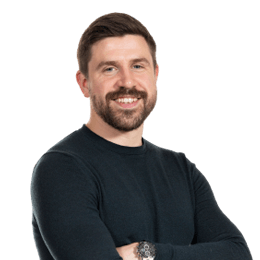 Tom Justice
Associate Solicitor
|

Commercial and Sports
About Tom
Tom is an Associate in our Commercial team and provides pragmatic advice on agreements to our commercial and digital/tech client base. He also specialises in intellectual property and regularly advises on ownership and commercialisation, such as licensing and assignments, as well as providing overarching advice to businesses on brand management.
He enjoys working with clients of all shapes and sizes and has advised businesses in a wide variety of sectors, including acting as lead adviser for international businesses in the sports and cosmetics industries.
He is highly regarded by clients who describe him as being "very engaging and knowledgeable" and "easy to work with".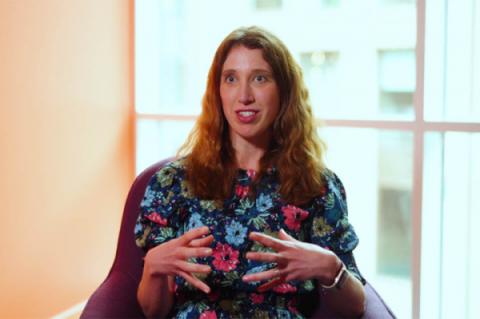 Working parents at Muckle
Hear from some of our working parents, who give a candid overview of parenthood's highs and lows, and the supportive culture at Muckle that has helped (and continues to help) them along the way.
Watch Video
All Videos
I was supported by Tom Justice throughout the drafting and finalising of my licence agreement. At all times, he was consistent, calm, and pragmatic, deftly anticipating how the licensee might interpret our words, and being careful not to antagonise, something that was particularly important to me as I wanted the licensor/licensee relationship to be a positive one. I wholeheartedly recommend Muckle and Tom Justice; they made what could have been a challenging journey enjoyable, enabling both parties to be happy with the final agreement.
Founder & Director
Tom specialises in non-contentious intellectual property matters and has significant experience advising on brand management and commercialisation of IP, including assignments, licensing and trademark protection as well as patent and know-how licenses in the electronics and biotech sectors.
Recent notable experience includes advising a major international sports client in relation to the development and marketing of digital collectables and negotiating product development agreements for a leading international cosmetics manufacturer with globally recognised brands.
We have a longstanding relationship with Muckle, and working with Tom and the team is a pleasure. Their extensive knowledge, responsiveness and pragmatic advice make seemingly complicated matters feel straightforward. They understand our business and feel like an extension of our team.
Senior Vice President - Sales & Marketing
Tom has significant experience advising digital and tech companies on a wide range of commercial agreements, such as SaaS, software development and bespoke agreements for mobile applications and web services.
Recent notable experience includes advising a leading software solutions provider in the logistics industry in relation to third-party licensing issues and a major international sports client in relation to the creation of a digital currency utilising blockchain technology.
Tom has significant experience advising sports clients on a wide range of commercial contracts, including image rights issues, sponsorship and endorsement agreements, intellectual property and event management. Tom is the lead adviser to the Caribbean Premier League and regularly advises on all aspects of their operation, from stadium and media rights agreements to innovative collaboration agreements in the digital sector.