You're hired! New apprentice solicitors join Muckle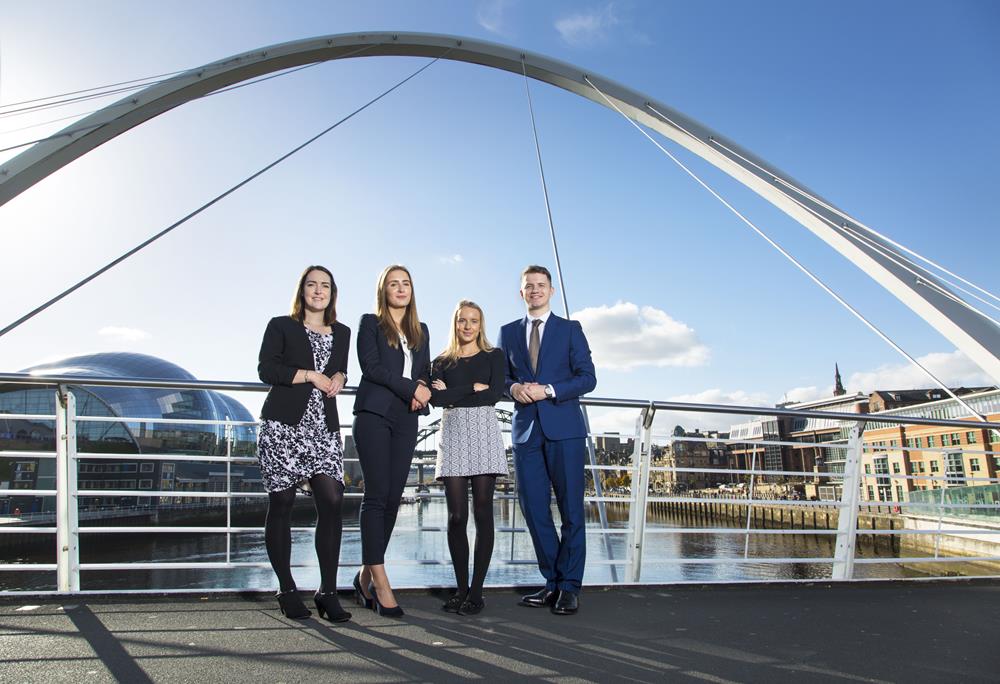 We're delighted to welcome two new solicitor apprentices who have taken their first seats in separate teams here at Muckle.
Lauryn Hellewell has joined us through the North East Solicitor Apprenticeship (NESA) scheme, an alternative, university fees-free route to becoming a qualified lawyer. Lauryn, who is originally from Darlington, has started her career in the Corporate Team. Paula Normington, who previously worked as a Business Support Officer and a Paralegal, has begun her apprenticeship in our Employment Team.
The fantastic four
Lauryn and Paula join existing solicitor apprentices Ben Evans and Anna Douglas, who started their roles with us in September 2017 through the NESA programme.
During the six-year scheme, all four apprentices will obtain a law degree and the postgraduate qualification and work experience required to become a fully qualified solicitor.
We were instrumental in the setting up of the NESA scheme, leading a consortium of six North East law firms in establishing the innovative programme to create a new talent pool for the profession and provide opportunities for everyone, regardless of background. It is also the first time that a consortium of UK law firms have worked together to form a regional apprenticeship programme for solicitors in the UK.
[caption id="attachment_15021" align="alignnone" width="2000"]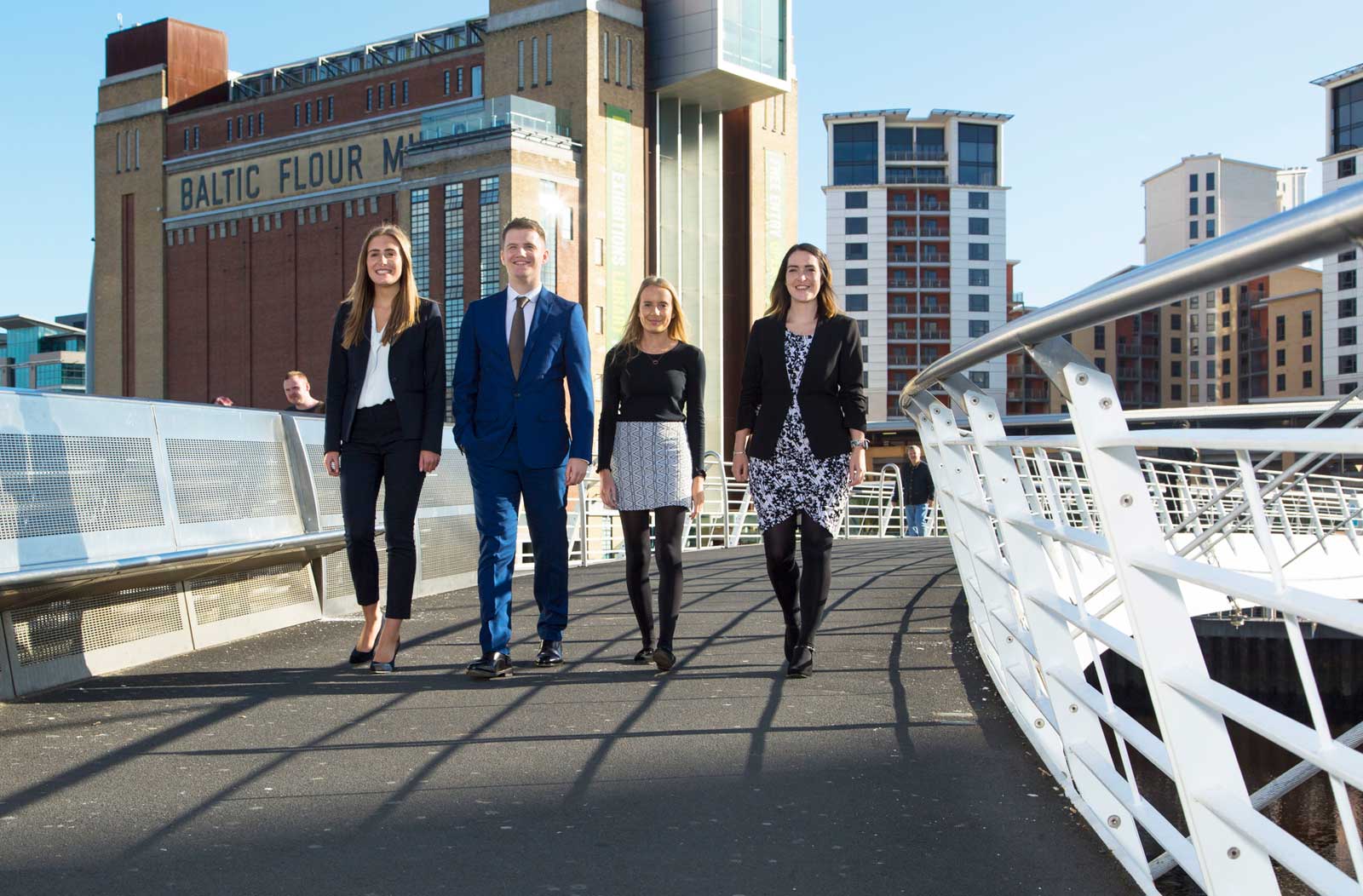 The fantastic four - Lauryn, Ben, Anna and Paula[/caption]
Two different routes to a solicitor apprenticeship
After finishing her A-Levels at Darlington Queen Elizabeth Sixth Form College, Lauryn moved to Newcastle to get her legal career off to a flying start. She has thrown herself into her new role and is supporting the Corporate legal team with pitches and proposals for new client wins.
She said: "I already feel like I am a valued part of the team and I enjoy being in such a positive and friendly environment. I have learnt so many different skills in just a couple of weeks and it amazes me to think about what I will know after six years!"
Paula's inspirational appointment also proves that apprenticeships aren't only for people who are just out of school or college. She said: "I've worked in the sector for a number of years and becoming a lawyer is the next step in my career progression. Full time higher education isn't a practical option for me, so this apprenticeship now means I can continue in my day-job and qualify as a solicitor at the same time."
Part of an awarding winning business
We were awarded with the Journal's Best Place to Work in the North East for a Medium Sized Company 2018 and our commitment to developing employees and supporting the region's young talent were factors in the win.
Jason Wainwright, Managing Partner, said: "We're delighted to double our number of solicitor apprentices and pleased to be able to welcome Lauryn and Paula into their first seats here.
"As a business, we are passionate about supporting more aspiring solicitors through the pioneering NESA scheme, and we're particularly pleased to develop talent from within. It's a real privilege to be able to have these four bright, talented and ambitious people on board and I have no doubt that they will be a great asset to Muckle LLP and our clients."
For more information on our solicitor apprenticeship scheme contact us on 0191 211 7777.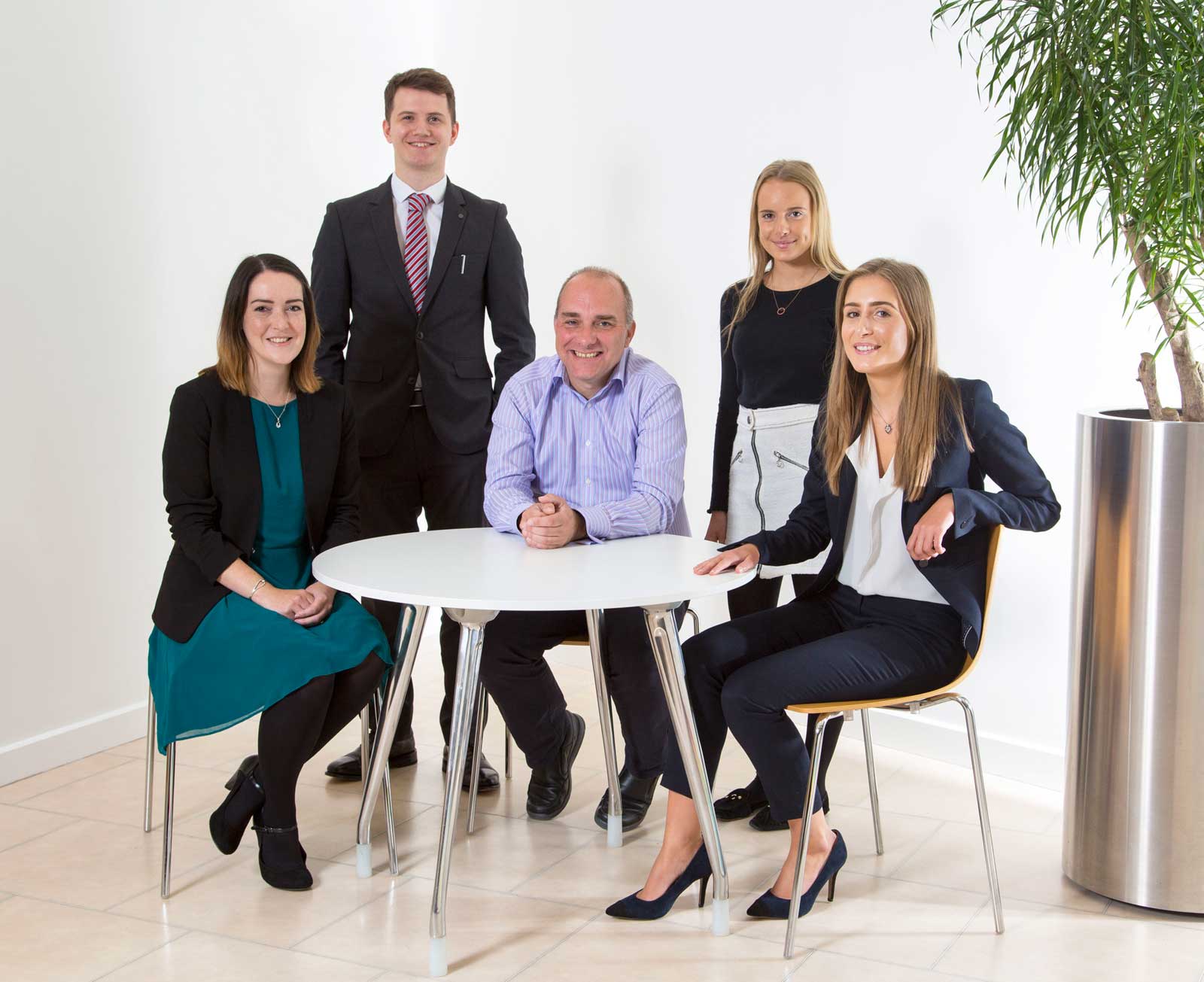 Jason Wainwright (centre), with our four apprentice solicitors[/caption]