Muckle LLP announces senior promotions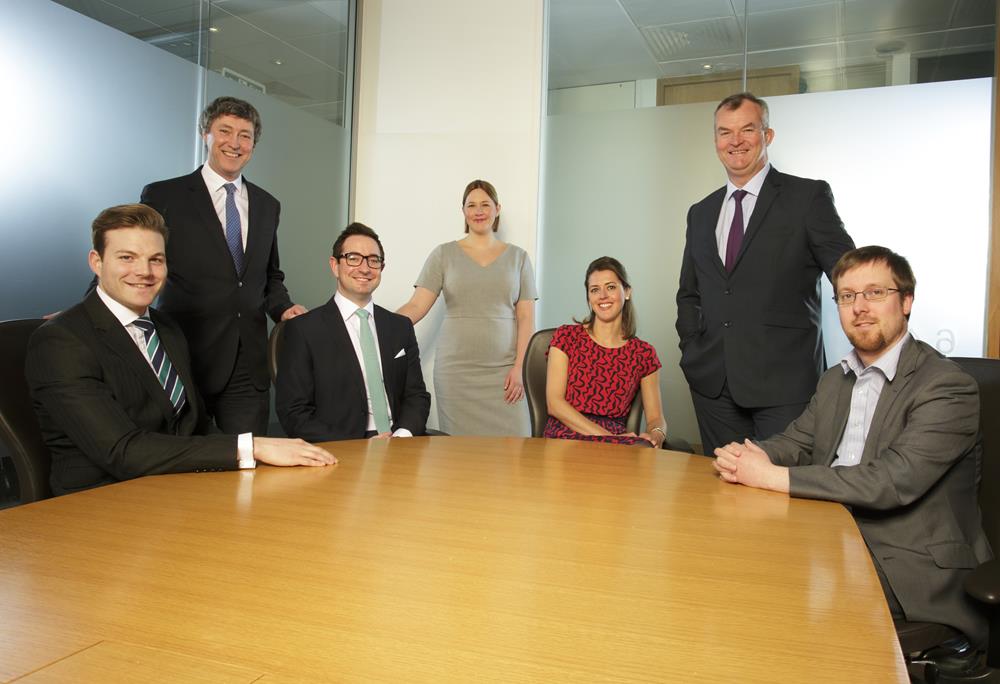 Muckle LLP, the North East's number one law firm for business, has announced the promotions of five experienced lawyers within its Real Estate, Corporate, Commercial and Dispute Resolution Teams.
.
Gail Bennett has been promoted to Partner in the Real Estate Team at Muckle.  In addition, four lawyers have been promoted to Associate Solicitor:  Adam Rayner and Matthew Walsh in the Corporate Team, Chris Hook in the Commercial Team and Emily Linsdell in the Dispute Resolution Team.
Gail recently advised Hadrian Healthcare on the property aspects of the sale of their Lifestyle branded division.  She also continues to advise McAleer & Rushe on sales and refinances of its property portfolio generally, including the recent sales of various Jurys Inn sites.
She said:  "I am delighted to have been promoted to Partner in the Real Estate Team at Muckle.  Since developing my career at Muckle, I have enjoyed working closely with our teams when completing acquisitions and sales of interesting projects for a wide range of clients.
"I am looking forward to further expanding that role as a Partner.  The business environment in the North East remains active and I am keen to get more involved in promoting both the team and the firm to current and prospective clients."
.
Jonathan Combe, head of the Real Estate Team, added:  "I am absolutely delighted to congratulate Gail on her promotion to partner. Her appointment recognises the talent and work ethic which has, and continues to, make her a central member of our team.  Her promotion is extremely well deserved.
.
Newly promoted Associate Solicitors, Adam Rayner and Matthew Walsh, specialise in advising on a variety of corporate and company law issues, as well as project managing complex corporate finance transactions.
Over recent months, Adam's deal highlights include advising the shareholders of the MKW Group on a multi-million pound disposal,  advising Rosewood Packaging on its national expansion, acquiring a site in Wolverhampton and advising Grasp (UK) Limited on the sale of its business and assets to the UK's first digital-only bank, Atom Bank plc.
Adam said:  "I'm delighted to have been promoted and grateful to have been given the opportunity to work with fantastic clients on a range of high quality, high value and highly complex transactions at Muckle LLP.  I believe our Corporate Team is the strongest in the North East and I look forward to continuing to contribute to this team, and develop it, as an Associate."
Matthew Walsh, who trained at Muckle, advised the Squires family on the £87.5m sale of the Benfield Motor Group to Lookers plc.  Matthew also regularly advises the British Engines group, most recently on its acquisition of the Michel Bearings business from Rolls-Royce.
Matthew said:  "Since I qualified into the team I have enjoyed getting to know our clients and their businesses and working on several high-profile deals.  I am very excited by the opportunity my promotion to Associate gives me to build on the success of the team and work with our clients to grow their businesses and deliver on their objectives."
.
Andrew Davison
, head of the Corporate Team, said:  "Both Adam and Matthew's promotions are well deserved.  Clients regularly praise them both for their knowledge and responsiveness when supporting and leading aspects of the deals they have been intricately involved in."
.
Newly promoted Associate Solicitor, Chris Hook, joined Muckle LLP in 2011 and specialises in advising organisations in the education, sports and civil society sectors on a range of company/commercial, charity and public law matters.  He has advised clients on a variety of sector issues as well as project-managing academy conversions and complex charity restructures.
He said:  "I look forward to the new challenges in further developing our offering to sports clubs, educational institutions and other not-for-profit organisations.  Since I joined the firm, I have really enjoyed helping to cement our position as the leading North East firm in these specialist areas."
.
Newly promoted Associate Solicitor, Emily Linsdell, advises clients from a range of sectors in respect of tortious and contractual disputes, including contentious corporate, commercial, employment and intellectual property issues.  A highlight in Emily's career since joining Muckle in 2014, includes advising the Caribbean Premier League Ltd in relation to disputes with two of its franchisees and managing these disputes for them via arbitration and high court proceedings respectively.
She said:  "I am delighted with my promotion to Associate and the opportunity that this gives me to continue developing the work and success of the Dispute Resolution Team."
.
Speaking on the promotions, Muckle LLP's managing partner, Jason Wainwright, said:  "These promotions are well deserved and reflect everyone's hard work, expertise and enthusiasm.  Gail, Adam, Matthew, Chris and Emily clearly really enjoy what they do and it's great to see people develop professionally and personally at Muckle LLP, whether joining us as trainees or later in their careers.
"We are committed to helping people achieve their potential and our promotions are a real reflection of the progress that the firm continues to make in helping secure Muckle as the number one law firm in the North East for business."