UK's first digital-only bank Atom Bank plc acquires Grasp (UK) Limited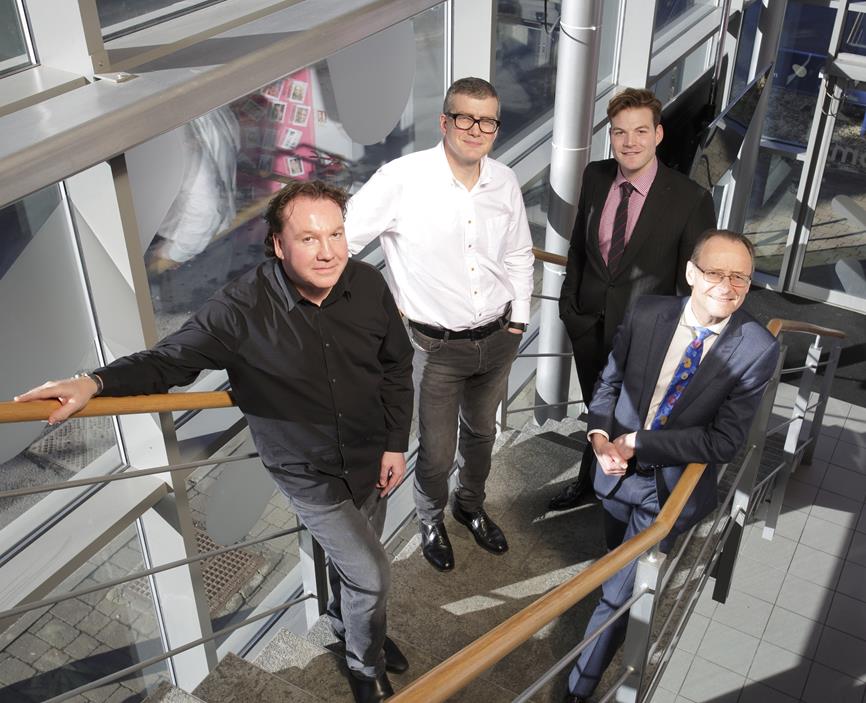 The UK's first digital-only bank, Durham-based Atom Bank, has made its first acquisition with the purchase of Grasp (UK) Limited.
Mobile app acquisition
Atom was set up two years ago by Newcastle-born founder Anthony Thomson, who also co-founded challenger bank, Metro Bank.  Atom is set to launch later this year, and will offer both retail and business banking products to customers across the UK.  Atom is the first bank to be granted a UK banking licence with no high street presence at all.  Atom will deliver its services to retail customers through an app built by the bank's in-house development team and a number of North East based design and software houses.
Grasp was established by the successful North-East entrepreneur Brian Jobling, whose company has been developing the software and user interface for Atom Bank's mobile app.  The app uses biometric security, including face and voice recognition and has intuitive 3D graphics.
Brian is one of the founders of award-winning independent game studio Eutechnyx, which has offices in Gateshead, the US, China and Hong Kong.
The acquisition of Grasp adds to Atom's in-house capability to develop its mobile app.
Muckle sales support
Our Corporate Finance team advised Grasp and Brian Jobling, on the sale of the business and the transfer of its staff, including Brian, to Atom Bank.
Solicitor Adam Rayner carried out much of the Corporate Finance work and was supported by our Senior Partner, Hugh Welch, who has advised Brian for a number of years.
Hugh said: "We have really enjoyed working with Brian Jobling once again. He has applied his knowledge and expertise of the latest technologies and mobile applications to build a business that has become so integral to Atom that it felt, commercially, it would be beneficial to buy it.  We wish Brian continued success as part of Atom."
Speaking after the acquisition, Brian added: "It was great to work with Hugh and Adam once more.  This has been another exciting project and I'm proud to play an important part in building the virtual shop front for the UK's newest bank."
For more information, help or advice please contact Andrew Davison on 0191 211 7950 or email [email protected].