Muckle LLP help Kitwave Wholesale Group complete £multi-million growth deal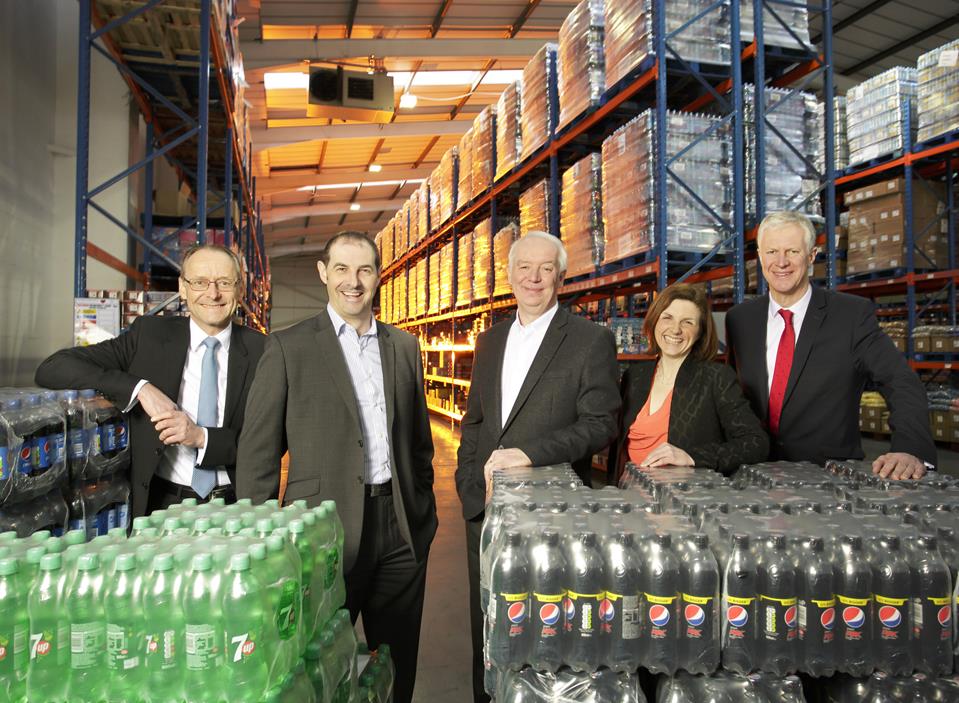 We are delighted to have helped fast growing group, Kitwave Wholesale complete a refinancing deal.  This deal sees the business raise funds from lead investor Pricoa Capital Group and a co-investment partner Allstate, for a minority stake, in order to continue pursuing its acquisition strategy.  The transaction also provides an exit for NVM Private Equity, which invested in the business in 2011.
Growth through acquisition
Kitwave, founded by CEO Paul Young, in 1988, has transformed itself from a regional confectionery based business to a diversified, national wholesaler through 11 acquisitions since 2006.  The group has built a reputation for excellence in service quality, product availability and customer relationship and has a strong foundation for the future.  As well as now having nationwide delivery capability the group has expanded to offer frozen, ambient and own label products to the independent retail, vending and food service sectors.
In 2014, Kitwave broke into The Sunday Times 'Top Track 250' and was invited to join the London Stock Exchange 'Elite' scheme for fast growing companies.  More recently, the Group has entered the prestigious Grocer's 'Big 30' ranking for the first time as the 15th largest UK-based wholesaler.
Paul Young, CEO of Kitwave, comments on the deal:
"This deal marks the start of the next chapter of our growth story, which sees revenues on track to reach in excess of £260m in the current financial year.  During the last five years, since the NVM investment, we have made strategic acquisitions that have taken us into new markets, geographies and product ranges.  During this time, the business has also invested heavily in its infrastructure, IT and importantly in its senior management team.  This new investment will allow us to develop further in some key focussed areas and we are excited about delivering on our ambitious expansion targets for the future. "
Donald Campbell, Senior Vice President, Pricoa Capital Group, adds:
"We are delighted to have the opportunity to finance Kitwave on this recapitalisation with Allstate as a co-investment partner.  With a well-defined strategy, Paul and his management team have succeeded in building a diversified nationwide wholesale business and have clear plans for continued growth and expansion, which we are looking forward to supporting.  This transaction and our on-going engagement with Kitwave exemplify the relationship-focused approach that underpins Pricoa Capital Group's financing of strong management teams with impressive track records in the UK mid-market."
Longstanding relationship
Our team as well as the team from KPMG advised Kitwave's shareholders on the deal.
We have advised Kitwave for many years on its transactions. Hugh Welch, our Senior Partner, said:
"This is a great deal for Kitwave and for the North East.  Our region needs thriving and ambitious companies and inspirational business leaders.  Paul, his team and the company epitomise these qualities and I am delighted that Muckle LLP played a part in helping this transaction to happen.  I am certain that growth, job creation and further investment will flow from it."
Rod Wilkinson, who leads KPMG's Corporate Finance practice in Newcastle, says:
"This funding deal gives NVM Private Equity a strong exit, delivers Kitwave with the platform to continue its growth strategy and offers Pricoa and Allstate an investment in a business with a strong track record and a pipeline of planned acquisitions."
Mauro Biagioni of NVM Private Equity said:
"Kitwave has been a very successful investment for NVM and its funds and is now well positioned for its next phase of growth.  It has been a pleasure working with Paul, David and the wider management team, and we wish them every success for the future."
The deal also sees Kitwave maintain its longstanding relationship with Barclays, which has supported the business from inception, in conjunction with a new association with Yorkshire Bank.
David Collins, Barclays Relationship Director said:
"Barclays has been the banking partner of Kitwave since the company was established in 1987 and this transaction is both a significant and pivotal milestone in Kitwave's history as it paves the way for further expansion and growth.  This is a highly professional and progressive brand that is thriving; the management's ambitious growth plans is testament to their success and we're delighted that we've been able to support with funding for their further development."
Charlie Barker, Senior Director in Yorkshire Bank's Leeds based Specialist and Acquisition Finance team, said:
"We're pleased to announce our support for Kitwave and we look forward to working in partnership with Paul and the management team to continue the company's impressive growth."
For further information on this deal or how our team can help your business please contact Hugh Welch on 0191 211 7903 or email [email protected].