Muckle LLP helps Emmaus North East rebuild homeless people's lives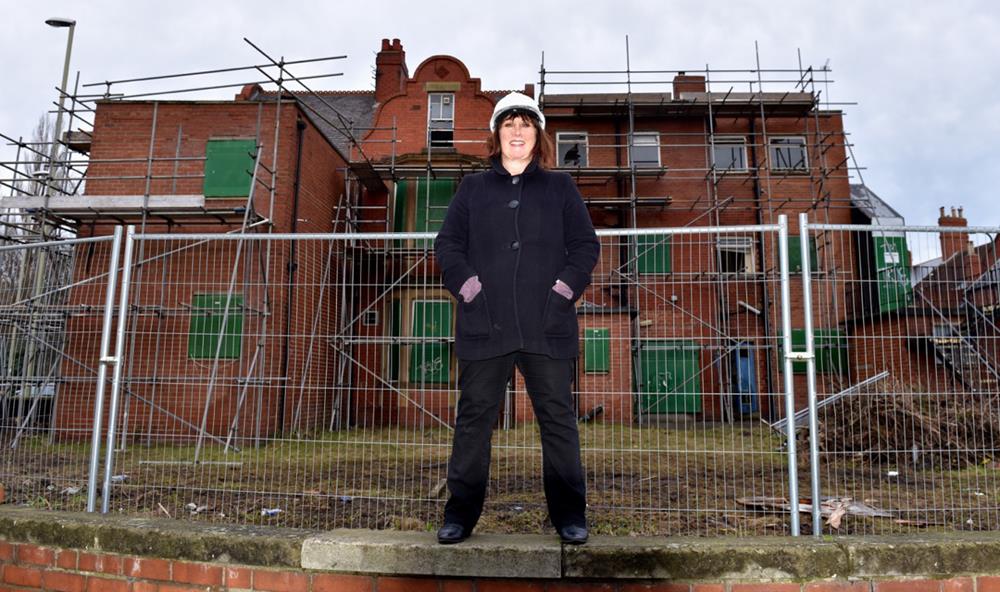 Work is now under way to transform a derelict building into new accommodation for the homeless in South Tyneside.
New social enterprise
The building in Stanhope Road, South Shields, which is due for completion later this year, will help charity, Emmaus North East, set up a community and social enterprise - the first Emmaus project in the region.
It will join 28 other Emmaus communities across the UK and will support up to 15 homeless people in the community, providing them with work experience, education and training to help them gain employment.
Residents will work in an associated social enterprise, based in South Shields town centre, recycling furniture and other household items. The goods will be sold via a retailer that will be part of the social enterprise.
Muckle support helps rebuild lives
We advised Emmaus North East and worked with South Tyneside Council and its other partners to ensure planning, the right access and financing was in place to purchase the property.
Real Estate Solicitor Carolyn McKay, advised on the titles and property aspects, while our Senior Associate, Nicola Nutley guided Emmaus in relation to the financing.
A loan, provided by Emmaus UK, was secured on the property and Nicola helped Emmaus North East navigate the necessary charity regulations relating to the financing.
Carolyn said: "Emmaus confirmed to us in October saying they'd like to buy a derelict property in South Tyneside which already had planning in place which they could use, but the planning was expiring in December.
"On the face of it, that seemed OK, but when I looked at the detail within the plans, there was a section of land at the back that required gated access and the gate opened out on to land that wasn't owned by the seller, but which was owned by the council.
"We therefore had to negotiate on that part of land so that it was included in the sale. Once terms had been agreed, everyone involved worked quickly to get the sale completed, despite the added pressure of a looming deadline.
"It's great to see it all come to fruition given the complications involved as it will now help homeless people in the region rebuild their lives."
Public support needed
Sue Wilson, Chair of Emmaus North East, added: "We're really delighted to finally have our own building in South Tyneside and we are pushing ahead with its refurbishment, although we still have a lot of money to raise and hope North East companies and the public will support us with donations of cash and building materials.
"Carolyn and Nicola have been a huge help to us. I don't think we would have achieved the purchase before the planning expired without their persistence and calm guidance. We still have a lot to do, but it feels so much closer now that we own the building that will help homeless people to rebuild their lives."
For more information on this story or how we can help your business please contact Carolyn McKay on 0191 211 7966 or email her at [email protected].