Muckle advises North East coffee company on investment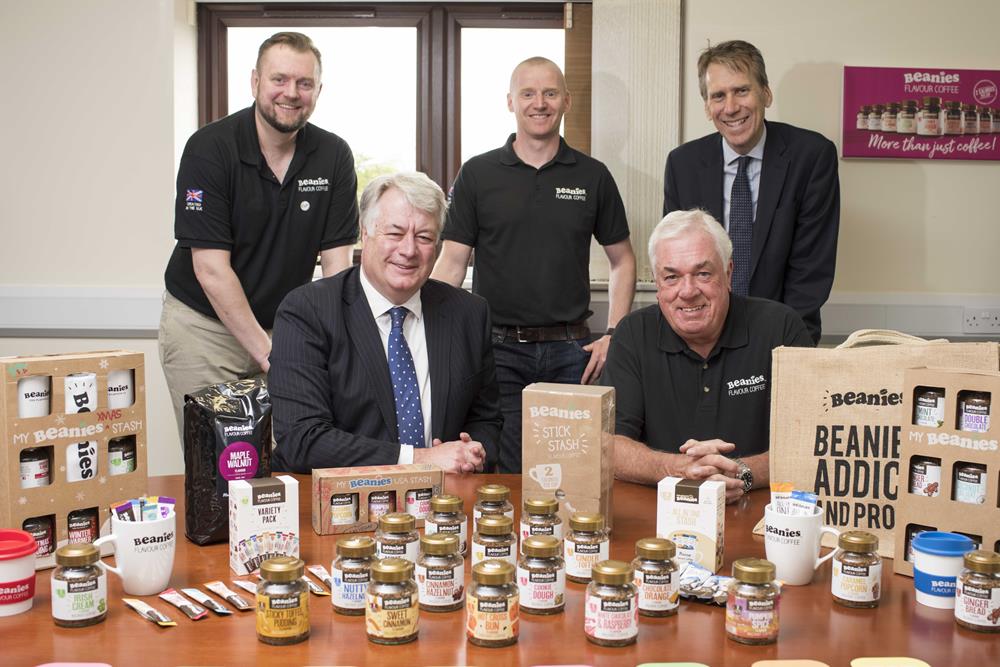 We're delighted to have advised the North East-based coffee company, Beanies Flavour Coffee, as it secured funding from FW Capital to continue its fast growth following initial support from Tees Valley Combined Authority.
From Darlington to Dubai
The Darlington firm, which manufactures
17 flavours in its premium freeze-dried, sugar-free coffee range, has seen
sales of its 50g jars and individual stick sachets grow 50 percent in the last
12-months.
Available in over 30 countries worldwide, Beanies Flavour Coffee boasts products with less than two calories per cup. The products were also showcased in a recent TV advertising campaign which is due to be repeated over the next 12 months and set to aid in the company's further growth.
Major growth brewing
John Evans, managing director of Beanies
Flavour Coffee, said: "We intend to quadruple our turnover in the next few
years with introductions of new products and extending to retailers on the high street, over the internet and
in the wholesale sector.
"We were very happy to have an experienced team of advisers around us that helped us to secure the funding for this next phase of growth. Our internal team is growing all the time and with the need for extra capacity working capital is key at a time like this."
Amongst the North East advisers on hand to assist with the securing of funding was MHA Tait Walker, who aided with and ourselves as we delivered the legal advice.
Responsive legal advice
Corporate lawyers Matthew Walsh and Stuart Grieve, assisted Beanies on the fundraising from FW Capital, along with advisers from MHA Tait Walker.
Stuart said: "John and his team have built a highly successful business with a fresh and innovative product and a clear vision for the brand, so it's been particularly pleasing to help structure a deal that will deliver greater growth for this ambitious North East business."
Investment service FW Capital provides
flexible finance to businesses in the North of England, from loans to support
growth and expansion to property development loans. Specialising in SME
finance, the firm manages a number of funds including The Northern Powerhouse
Investment Fund for the North West of England, Cumbria and Tees Valley and The
£24 million North East Growth Plus Fund.
Keith
Charlton, at FW Capital, said: "At FW Capital we specialise in helping
ambitious businesses based in the North of England to grow, by providing them
with access to the finance they need to realise their potential.
"It's been a pleasure to work with the team at Beanies as they continue to expand their reach and build even further on the success they have already experienced."
Tees Valley business support
Ben
Houchen, Tees Valley Mayor, said: "The success
and rapid growth of Beanies is a great example of the entrepreneurial spirit
that I see so often when I visit businesses in the Tees Valley. I would like to
congratulate John and the whole team on what they've achieved in a short period
of time.
"Since I became Mayor, we have awarded £8.5m to local businesses, supporting amazing start-ups in our region. We've supported Beanies with £50,000 to get them up and running, and I wish them all the best for the future."
To learn more about how we can help with your corporate finance transactions, please contact Matthew Walsh on 0191 211 7815 or email [email protected]