Muckle LLP advises electric vehicle specialist on £7m investment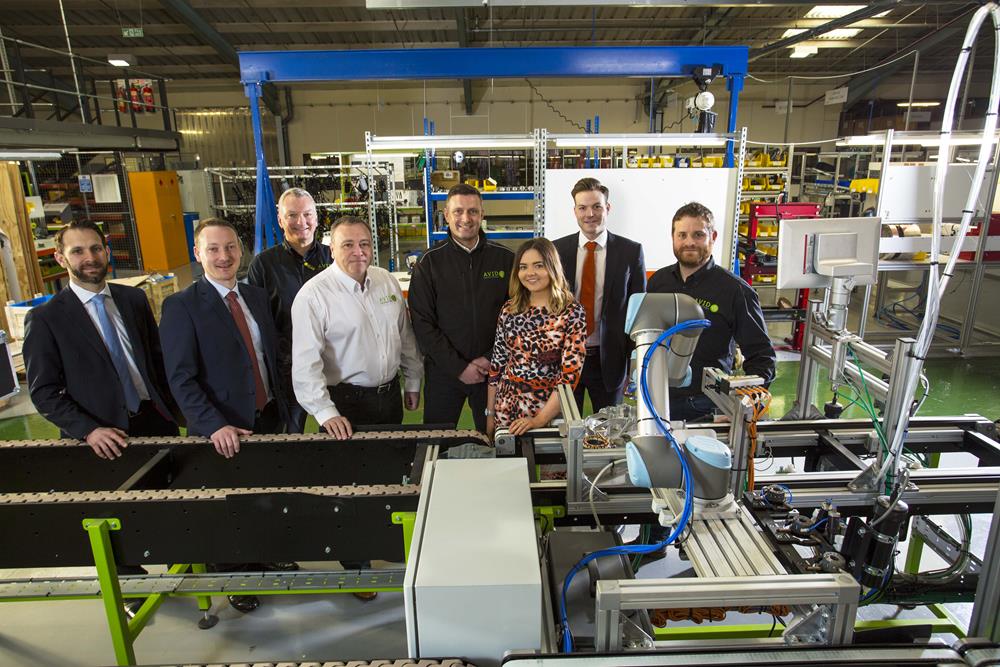 Our corporate team have advised Northumberland based AVID Technology Group on its £7m investment led by Maven Capital Partners, one of the UK's most active private equity houses.
AVID is a leader in the manufacture and design of components for electric and hybrid vehicles for an impressive blue-chip customer base. We have supported the business for several years, including advising on the £3.4m investment it received in 2016.
Powering production volumes
This latest deal was led by Maven's Venture Capital Trusts (VCTs) together with the North East Development Capital Fund, supported by the European Regional Development Fund and managed by Maven, and from AVID's existing shareholders NVM Private Equity and Downing.
AVID was supported by legal advice from Corporate Lawyer of the Year Philip Clare, Adam Rayner, Stuart Grieve and Caroline Wood.
The funding will enable AVID to increase production volumes of its current component product range and enable the firm to invest in further development of class leading electric motors, power electronics and battery systems.
Climate for growth
AVID specialises in the manufacture and development of powertrain components and propulsion systems for heavy-duty and high-performance electric and hybrid vehicles. Its product range includes constituent parts for battery systems, power electronics, thermal management systems and traction motors.
The electric and hybrid vehicle industry is undergoing significant growth as car, bus, truck and off-highway machinery manufacturers radically diversify their business models away from a single focus on internal combustion engines and shift to electrified powertrains in order to meet CO2 and air quality challenges. A number of OEM's have announced ambitious plans for fully electrifying their product ranges with major announcements and product launches from BMW, Jaguar Land Rover, Mercedes, Porsche and Volvo Construction Equipment in the last few weeks alone.
Alongside newly launched initiatives, such as the Governments 'Road to Zero' strategy, increased legislation which has been expanded to include heavy-duty vehicles, tougher exhaust emissions testing standards following the dieselgate scandal, and the general changing in attitudes amongst the public towards electrification to reduce carbon emissions, have all contributed to the current strong market dynamics.
'leader in its field'
Jamie Fraser, Investment Manager at Maven, said: "Maven is delighted to lead the fundraising in Avid, one of the leaders in its field, developing a global reputation in electrification solutions for heavy-duty and high-performance vehicles.
"With an increasing demand for automotive electronics and powertrain technology we are pleased to support the business as it extends its range of services and expands its research and manufacturing capabilities.
"Avid is addressing very real issues around energy consumption and exhaust emissions and we look forward to working with Ryan and the team to help deliver its sustainable transport strategy to provide cleaner air."
Ryan Maughan, Managing Director at AVID Technology, added: "We are very pleased to welcome Maven as part of this latest investment round. AVID is experiencing unprecedented demand for its products and services and we are looking forward to delivering on this growth potential with the support of our new and existing investors.
"The team at Muckle did a great job for us on this deal, helping us through some difficult issues in the most efficient way to get the deal over the line. I look forwards to working with them again on the next phase of the AVID journey.
To learn more about how we can help with your corporate finance transactions, please contact Phil Clare on 0191 211 7971 or email [email protected]