Muckle named the region's most active dealmaker of 2022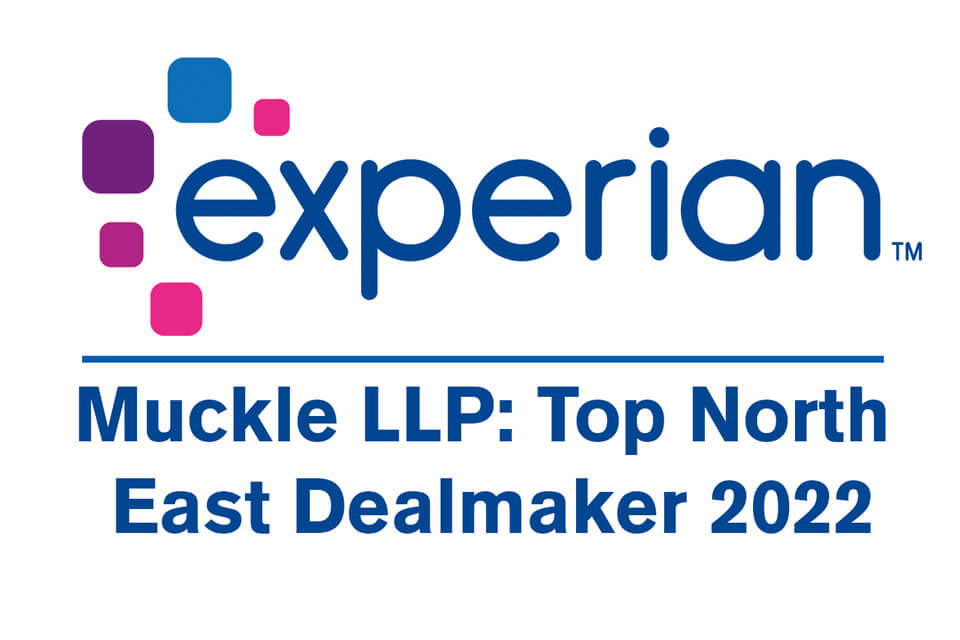 Our corporate team has been named the North East's top dealmaker of 2022 in what has been described as a buoyant period for the region's M&A activity.
65 deals done
Experian's independent research, which tracks M&A deals valued over £500,000, placed us number one in the region with 65 deals over the qualifying period, and 11th in the UK overall. This included:
Vertu Motors acquisition of Helston Garages Group
Advising Aspire on an £85m growth investment deal
Kitwave's £29m acquisition of WestCountry Food Holdings
Regional excellence
The region featured in 375 deals valued at £3.7b, with the North East participating in approximately 5% of all UK transactions by volume while North East firms contributed around 0.2% of total deal value.
Having worked on corporate deals for clients ranging from small business start-ups to large companies, PLCs and private equity investors, consistent performance has helped our team also achieve a top-tier ranking for the North in Legal 500, a leading independent national legal directory.
Anthony Evans, partner and head of the corporate team, said: "These results are great news, and we are delighted to be named the region's most active dealmaker. Our team has an enviable track record, and it's great to be independently recognised as the region's most active corporate legal dealmaker."
You can read the North East Experian report here.
To find out how our corporate team can help your business, contact Anthony Evans on 0191 211 7961 or email [email protected]