Corporate Law Firm of the Year - 8 times winner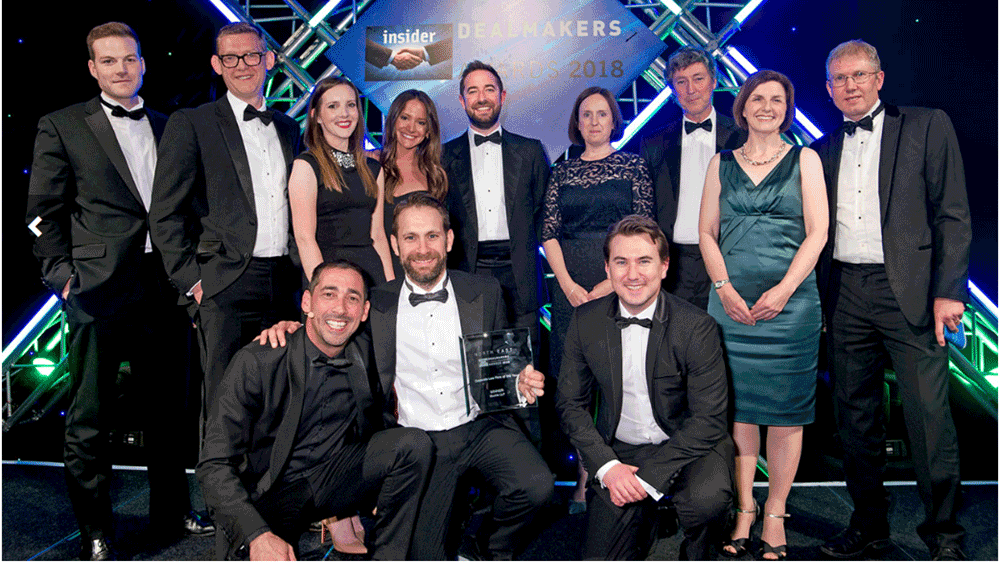 We are immensely proud to have won Corporate Law Firm of the Year at the Insider North East Dealmakers Awards for an unprecedented eighth time, and have been shortlisted in every category possible.
Our partner Philip Clare also won Corporate Lawyer of the Year for the second year in the row at the ceremony held at the Hilton Newcastle Gateshead. We also advised the Naked Deli team who were recognised for Deal of the Year (under £2.5m) and Matthew Walsh was shortlisted for Emerging Dealmaker of the Year.
Top regional dealmaker
Despite some really tough competition, we picked up the top prize for a law firm at these awards. The achievement recognises a fantastic year for our Corporate team, after supporting some amazing clients, securing a tier one ranking in Legal 500 and advising on more deals above £500,000 than any other law firm in the region in 2017.
Top lawyers
It is incredibly rare to win Corporate Lawyer of the Year two years running, and Philip Clare's consecutive success speaks volumes about the consistently high quality of support he provides to his clients and business partners.
A total of seven deals we advised on were also shortlisted, including three of the five deals shortlisted for Private Equity Deal of the Year, indicative of the wide range and volume of deals we have completed.
Top team work
Andrew Davison
, partner and head of our Corporate team said: "This is a tremendous result for everyone at Muckle LLP. Our Corporate team could not deliver these deals without significant input from the entire business, so the title of "Corporate Law
Firm
of the Year" really is appropriate and I could not be more proud of what we have achieved.
"I also really want to thank all of our fantastic clients and business partners for their continued support. These achievements reflect the wider North East business community's commitment to using North East advisers and are indicative of the quality of advice available in the region."
Check out our Corporate Review to see how we have helped businesses of all shapes and sizes succeed.
For more information on how we can help your business, please call Andrew Davison on 0191 211 7950 or email [email protected].