Best place to work Muckle LLP tops rankings again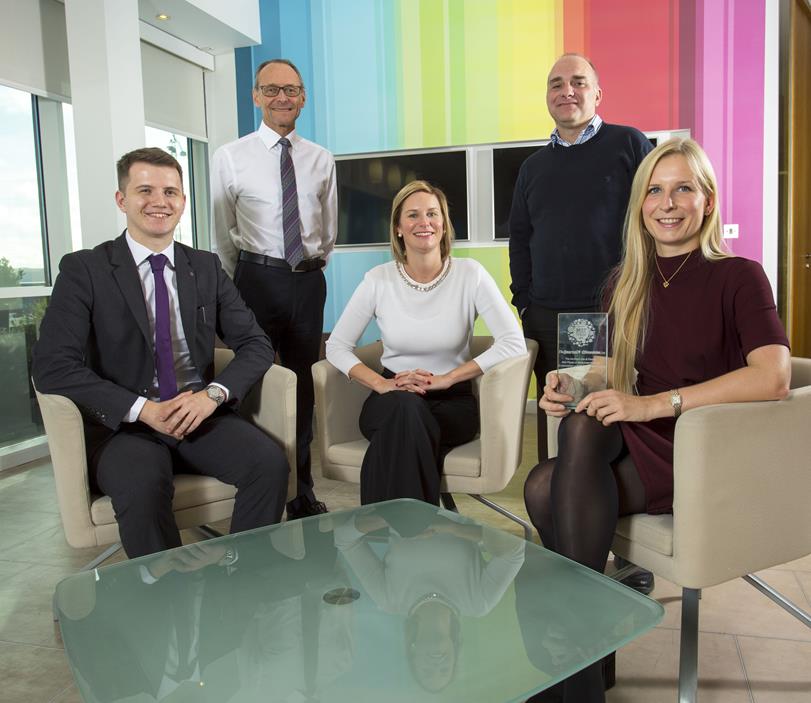 Just a few months after being crowned one of the North East's best places to work, we are delighted to also be acknowledged as one of the region's top performing law firms.
Legal 500 has ranked Muckle LLP top in six specialist areas including Corporate and Commercial, which climbed to a top tier ranking in 2017. Our Banking and Finance advice was also ranked top again along with Education, Charities, Debt Recovery and Sport, where Muckle remains the only firm ranked in the North.
These latest achievements come after we became the only law firm to be confirmed one of the region's top employers at the Journal's North East Best Places to Work Awards 2018.
'A truly modern law firm'
Jason Wainwright
, managing partner, said: "These latest accolades show that it is possible to be both a highly successful commercial law firm, giving back to North East communities, and a fantastic place to work.
"We have long believed that a fun, engaging and supportive working environment helps to deliver the highest quality service. Our entire team works together in one large open plan office, helping us to work efficiently and seamlessly with our clients, our business partners and each other."
Clients describe Muckle as a 'truly modern law firm' that is 'easy to deal with' and provides 'practical solutions' and 'high quality, friendly and efficient service', according to Legal 500's 2018 research. Others singled the law firm out for its 'incredibly prompt response times' with 'clear and constructive advice which balances the legal position with the client's commercial reality'.
Excellent service for all
"We are proud that we provide every client, large or small, with the same excellent service," adds Jason.
"As well as hiring people who embody our North East values and our commitment to doing what we say, on time and on budget, every time, we are passionate about developing and supporting our people to deliver technical excellence."
Muckle is one of few businesses in the country with both Investors In People Gold and Health and Wellbeing accreditations. Its popular workplace running, cycling and walking clubs helped to achieve the latter, while it's BEAM (Being Engaged At Muckle) team is always planning fun activities for staff.
In 2017 Muckle also led a consortium of law firms to establish the UK's first regional solicitor apprenticeship scheme and is now guiding four aspiring lawyers through the North East Solicitor Apprenticeship programme.
Unique culture
This commitment to excellence and equality is mirrored in its extensive corporate responsibility programme, a key factor behind its recent Best Place to Work award recognition. Employees receive two days' annual volunteering leave and can also nominate community projects they care about to receive grants from the Muckle Charitable Fund at the Community Foundation, which has issued around £500,000 in grants so far and is funded by 1% of the firm's annual profits.
Jason said: "Winning awards for the way we work, as well as what we deliver, has already capped an excellent year for Muckle. These tremendous achievements are made possible by the hard work of all our people and the loyal support of our clients and business partners, whose kind comments mean the world to us."
For more information or if you think we can help with your business legal needs, please email [email protected] or call 0191 211 7777.