USB eclipses the competition at Constructing Excellence awards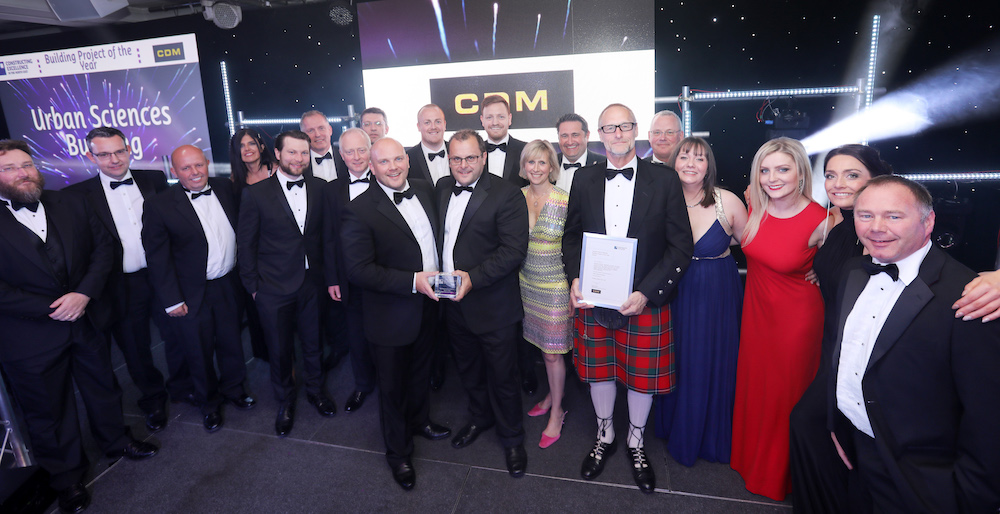 One the region's most prestigious developments has won the majority of awards at the Constructing Excellence in the North East Awards 2018.
The Urban Sciences Building, one of Newcastle University's landmark Science Central projects, picked up five awards at the ceremony held at Gosforth Marriot Hotel, including Building Project of the Year. Judges credited the team working behind the project, describing collaboration as 'the cornerstone of the delivery of this state-of-the-art facility'.
This was a particularly proud moment for our construction and real estate lawyers, who have advised the university on its Science Central development. Lucilla Waugh, one of our construction and engineering partners, was invited on stage to collect the award alongside the university and the rest of the project team.
Teamwork triumphs
Lucilla said: "It is fantastic to see this project recognised on such a scale - it richly deserves all the accolades it has received. We are proud to be associated with this project which was also worked on by a number of our clients in the design and construction supply chain.
"It has been a pleasure working with the university and their project team involved in creating a truly innovative and sustainable building, and we look forward to seeing future Science Central projects receive similar recognition."
The ceremony, which was witnessed by over 330 construction professionals, also recognised another of our clients - furniture designer and manufacturer Godfrey Syrett, who won SME of the Year.
Congratulations to all the winners.
For more information or help and advice on your construction and engineering projects, please call Lucilla on 0191 211 7984 or email [email protected]