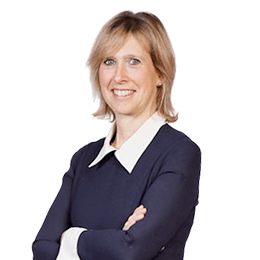 Lucilla Waugh
Partner
|

Construction & Engineering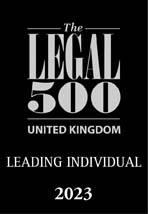 About Lucilla
Lucilla is a partner in our Construction and Engineering Team. A Legal 500 UK Leading Individual, she has a wealth of experience in various real estate investment, development and construction projects.
Lucilla uses her market knowledge and expertise to advise her clients on the best strategy, structures and contract terms to deliver their projects successfully. These include projects such as public-private partnership agreements procured under initiatives such as PFI, NHS LIFT and Building Schools for the Future.
Acting for procuring clients, developers and the construction supply chain, Lucilla specialises in all kinds of standard industry and bespoke design, construction and engineering contracts and project agreements across a wide range of sectors.
Lucilla also acts for NHS Trusts, Primary Care Trusts, local authorities and developers on various health and social care projects.
Lucilla advises on a vast array of education projects, ranging from the building and refurbishment of schools and academies and further education colleges to university accommodation.
Examples of these projects include working with Newcastle University on three iconic buildings at Newcastle Helix; working for Aura Newcastle and its project companies on the building of new PFI schools, procured under the Building Schools for the Future initiative; and the redevelopment of East Durham College's Houghall campus in Durham.
Lucilla advises on a range of housing projects, primarily acting for national residential social landlords on the design and construction aspects of affordable housing development projects. She also advises Right to Manage, and Resident Management companies across the country on a variety of contracts in relation to re-cladding residential blocks of flats post the Grenfell tragedy. These include grant funding agreements with the Greater London Authority and the Department for Levelling Up, Housing and Communities, design and construction contracts, and related collateral warranties required for the re-cladding works.
Lucilla advises clients on many types of energy-related projects, adopting a wide variety of contracts, including the NEC suite of agreements, MF1, LOGIC and FIDIC. Examples include the development of facilities at the Port of Tyne for processing wood pellets for power generation; acting for electricity companies in drafting and negotiating multi-million contracts for generating plants, interconnectors and submarine cables; the construction of heat recycling and CHP units; and anaerobic digester projects, for the conversion of waste material from the food production industry into green energy.