The Queen honours Andrew Davison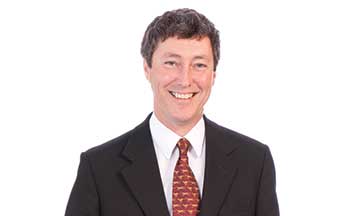 We are delighted for Andrew Davison, head of our Corporate team, who has been recognised in the Queen's 2018 Birthday Honours list with an OBE for services to the environment, culture and communities in the North East.
It is an outstanding achievement, which acknowledges decades spent devoting his free time to establishing and supporting several not-for-profit organisations in the region.
Making a difference
Here are some of the organisations that have benefitted from Andrew's support:
Andrew, a keen beekeeper and wildlife photographer, is also head of our Let's Think Green team, helping us to reduce our carbon footprint year on year and ensuring the cost of any emissions our firm produces is donated to charities in the North East that are committed to improving the local environment.
Honoured, surprised and humbled
Andrew said: "Being awarded the OBE is a tremendous honour and a fantastic surprise! I am delighted that the things I am so passionate about have received official validation at the very highest level and am incredibly humbled that it should be me who is chosen to receive this award, when so many other people do so much more.
"I feel extremely fortunate to have had the opportunity to contribute to some wonderful causes, all of which are dedicated to making the North East a better place for everyone to live and work. This award is truly not about what I have done personally but reflects what so many of my colleagues, in organisations I have been privileged to work with, have helped to achieve for the region."
Culture of supporting the North East
In winning his award, Andrew follows in the footsteps of Robert Muckle – who founded our law firm in 1920 and received a CBE in 1955. Robert Muckle was a passionate North East philanthropist who made sure that Muckle was established as a business with a culture of giving back to local communities, a culture which clearly continues to this day.
Most of us at Muckle are engaged in some form of volunteering, pro bono or fundraising work. Click here to find out more about how Muckle makes a difference to North East communities.