Delicious new location for Newcastle restaurant Simply Greek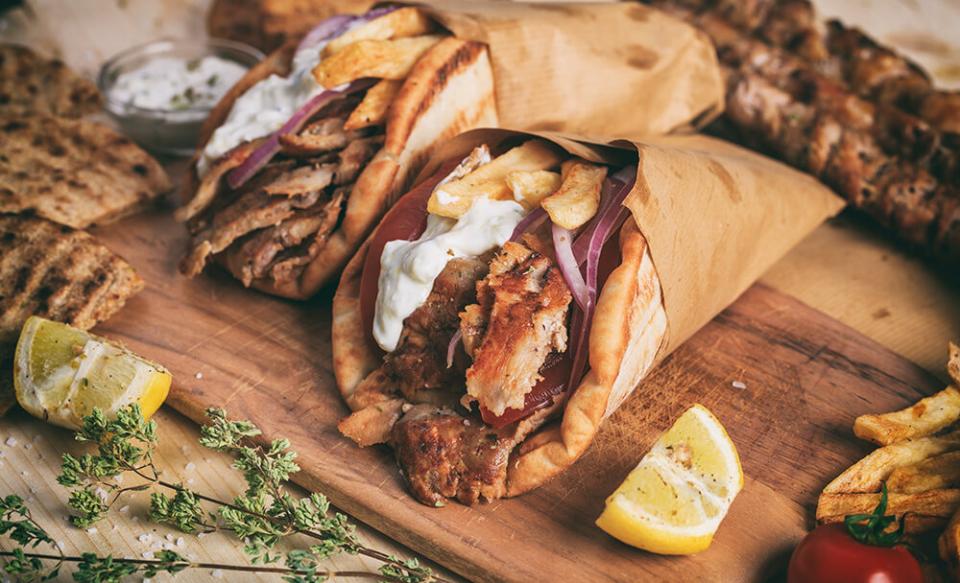 Our real estate team has advised on a deal that will see family-run Newcastle restaurant Simply Greek relocate to new premises in the city centre.
The restaurant, which has been operating in the city for 40 years in the Bigg Market, has reopened on the ground floor of Cathedral Square's prominent northeast corner after signing a 10-year letting Monument Real Estate.
The move signals a significant period of growth for the company, which is celebrating with a new menu and plans to strengthen its 11-strong team in 2023.
Vibrant city centre
Tariq Albassam, director of operations at NE1 Ltd, the organisation that championed the redevelopment of the Bigg Market, said: "This is great news for Cathedral Square and for the Bigg Market, and reinforces NE1's original vision for the area. There are a lot of exciting things happening as the area continues its transformation with new occupants and restaurant openings.
"It is great to see Simply Greek expanding into bigger and more prominent premises. The restaurant fits well with other leisure operators in the area, helping to cement the Bigg Market's growing reputation as a vibrant centre for quality restaurants and bars."
Monument Real Estate, which manages projects across the UK and also has an office in Leeds, offers asset management and structured finance services for commercial property investors and developers.
Tom Wooldridge, executive director and founder of Monument, which last year led the acquisition of Cathedral Square with the backing of private equity and local investors, added: "This letting is another great example of our work to invest in this historic part of the centre of Newcastle, which is undergoing a fantastic period of redevelopment right now.
"Earlier this year, we secured consent to create 35 residential flats in the vacant offices at number 2 Cathedral Square and we're working hard at the moment to gain consent to alter the building's design as part of this commitment."
Supporting growth
John Kellett, senior associate in our real estate team, acted on behalf of Monument Real Estate. Our real estate team previously worked with the firm on the multimillion-pound deal that saw the prominent building overlooking Newcastle's Bigg Market change hands.
John said: "It is fantastic to see the redevelopment of Cathedral Square progress so rapidly and attract established businesses like Simply Greek. This is brilliant news for the city centre, which will benefit greatly from the increased footfall this vibrant new area will attract."
Commercial property consultant Reid Birkett acted as letting agent to Monument in the letting, whilst Pearson Caulfield represented Simply Greek.
For more information on how our real estate team can help you, contact John Kellett on 0191 211 7981 or [email protected]