Muckle tops Experian's legal adviser league table for 2022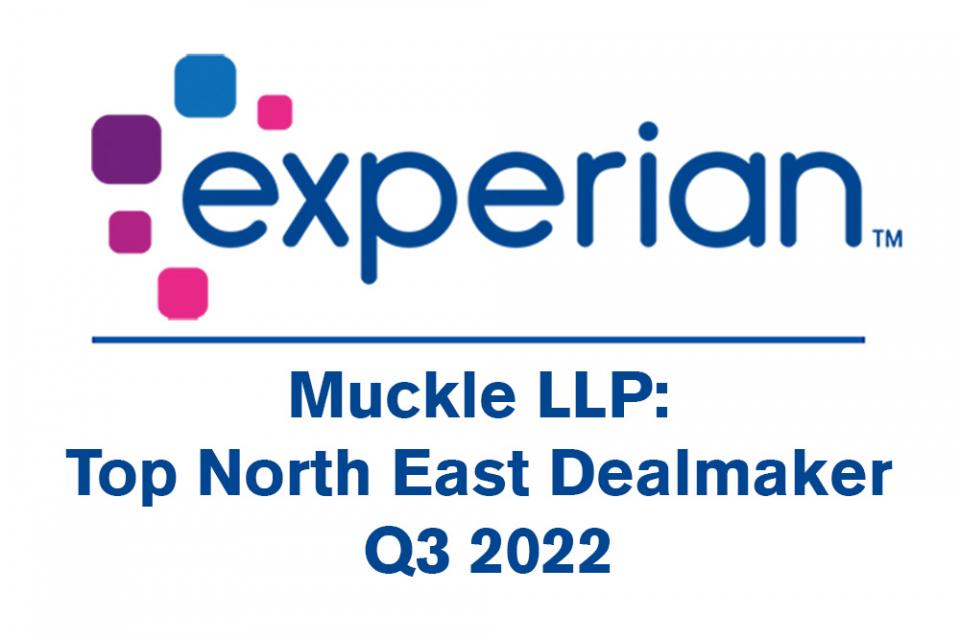 Muckle have been named as the most active North East legal adviser so far in 2022 in a new report by Experian. The ranking puts Muckle in number one position for the North East, and 13th nationally.
The total value of deals for the region reported by Experian now totals £2.5bn - an improvement of 47% versus the first nine months of 2021. Experian's review of the market noted that these figures are only set to improve by year end.
The top ranking reflects a busy time for our corporate team and the market as a whole.
Ant Evans, partner and head of our corporate team, said: "Activity levels remain high and we are having a very busy Q4 for 2022. I'd like to thank the team for all their hard work in getting these deals done – and of course, our fantastic clients and business partners who we are privileged to work with."
The report shows that while volume of deals has fallen slightly to 261, total value is up. Meanwhile, there's a 16% increase in the number of development capital deals, worth a total of £500m.
Ant said: "It is an uncertain wider economic climate at the moment but it's encouraging that the deal market has remained positive. We are seeing a number of new instructions coming in for early 2023."
To find out how we can help your business, contact Ant Evans using [email protected] or 0191 211 7961.