North East legal profession walks for justice for all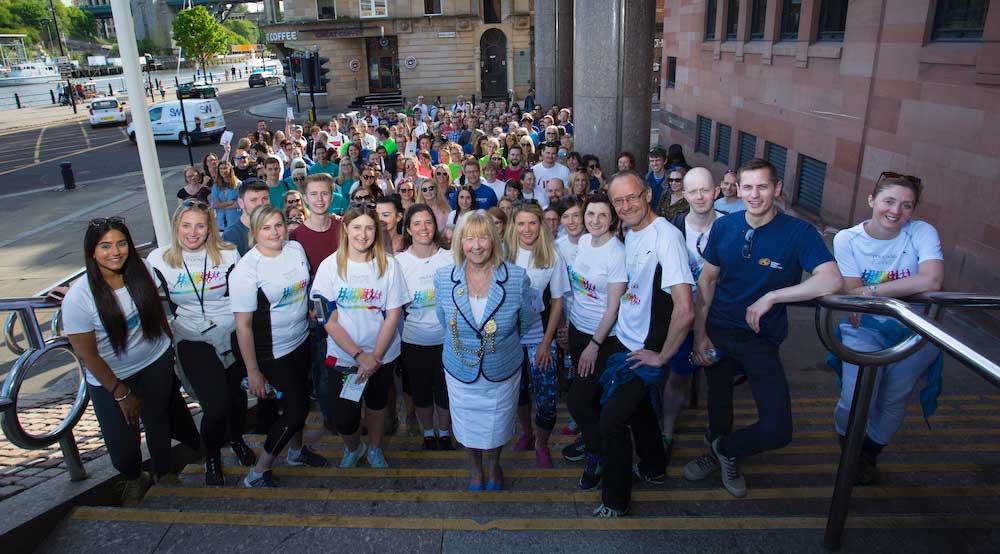 The North East's legal profession has again come together to raise much needed funds to help support 'justice for all'.
We were delighted to join forces with several teams from a wide range of law firms, legal sector, chambers and judges, to take part in a 10K sponsored walk to support the provision of legal fees and advice to help people who otherwise would not be able to afford it.
Gateshead CAB, Newcastle Law Centre, Bar Pro Bono Unit and Newcastle PSU also joined in the walk to help raise money.
The Access to Justice Foundation, which champions and helps the poorest and most vulnerable people in local communities across England, Wales and Scotland, arranged the walk with the North East Legal Support Trust. The 10K legal trek started outside Newcastle Combined Court Centre and finished at the Pitcher and Piano.
'heartwarming'
Laura Cassidy, Fundraising and Development Manager, from the North East Legal Support Trust (NELST) which was formed in 2010, said: "We are absolutely delighted with the support we have yet again received from the legal sector across the North East.
"To receive such support from so many people and different legal organisations is heartwarming and demonstrates how when people unite with a common cause they can really make a difference to our goal of justice for all.
"All the funds raised from the walk go directly to help people and charity organisations who desperately need help and access to legal services.
Taking responsibility
Hugh Welch, Senior Partner Muckle LLP and supporter of the NELST said, "We are absolutely delighted to support the fund raising efforts of NELST. As a responsible North East based business, it is vitally important we continue to support the great work of the trust and to help less fortunate people and charities in our local community gain access to legal services.
"It is very pleasing to see so many people from the legal profession unite for justice and as well as entering a large team of walkers, Muckle has also made a donation to the trust through our Community Fund."
To learn more about our commitment to being a responsible business, click here.