NESA solicitor apprenticeship applications are open!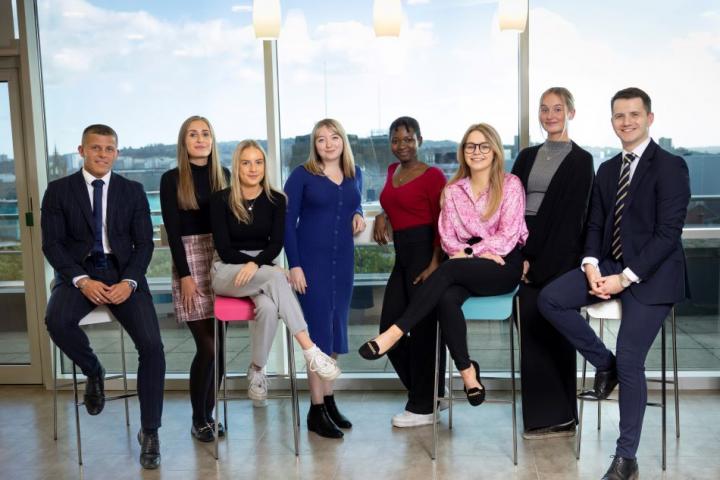 We're delighted to announce that applications are open for the North East Solicitor Apprenticeship (NESA) programme beginning September 2023.
Working with Northumbria University and other North East law firms, we've been offering solicitor apprenticeships since 2017 and this year is no exception.
If you've got 5 GCSEs or equivalent at grade C/5 or above, and you've achieved or are predicted 3 A Levels or equivalent at grades A,B,B or above, then we'd love to read your application.
This article outlines everything we think you should know, and when you're ready to apply for a solicitor apprenticeship, you can access the NESA application form.
Don't forget to download the solicitor apprenticeship booklet and meet our current apprentices to learn more.
Are solicitor apprenticeships any good?
Solicitor apprenticeships are a relatively new option for people at the start of their law career, but here at Muckle we've been offering apprenticeships through the North East Solicitor Apprenticeship (NESA) programme since 2017.
An alternative route to becoming a qualified lawyer, the NESA programme is a six-year scheme during which apprentices get work experience in the firm, a law degree and qualify as a solicitor. It's a way to earn and learn without the burden of university fees.
Solicitor apprenticeships are a way to qualify as a solicitor without having to take the traditional route: perfect for people who want a career in law, but don't feel university is right for them.
So, what is a solicitor apprenticeship, and are they any good?
What is a solicitor apprenticeship?
A solicitor apprenticeship is a 6 year training programme combining learning on the job, with part-time study. Through NESA, apprentices earn their LLB (Hons) in Legal Practice with academic support provided by Northumbria University.
At Muckle, apprentices are employed to work in our legal teams alongside lawyers and other legal professionals, earning a salary and gaining work experience with real-life cases every day. There are no university fees to worry about – we cover those.
Are solicitor apprenticeships any good?
Yes. Solicitor apprenticeships make a career in law accessible to everyone, especially those put off by the costs of higher education. On completion of the 6 year programme, apprentices are qualified to become a solicitor, holding the equivalent of a Masters' degree as well as first-hand exposure to daily life at a law firm.
One of Muckle's first-year solicitor apprentices, Awa Traore, comments: "The best thing about doing a solicitor apprenticeship is the on-the-job training. Being able to work in a law firm really shows you what being a solicitor entails. It's great learning the theory at university, but working in the firm, going to meetings, sitting in calls and interacting with the team also teaches you how to be a successful solicitor. I'm lucky enough to be getting both."
Managing partner Jason Wainwright says: "We are delighted to provide an apprenticeship route for solicitors. We identified that there was a real danger that the legal profession was missing out on talented young people due to the burden of university debt.
"As a business, we're passionate about supporting our community so welcoming bright, talented and ambitious people on board is fantastic for the whole firm."
How to get a solicitor apprenticeship
At Muckle, we offer solicitor apprenticeships through the NESA scheme and if you're interested in a career in law, we highly encourage you to apply.
Applications are now open for the September 2023 apprentice solicitor intake, and you can find all the details on our solicitor apprenticeship page.
Applications are open now – get started.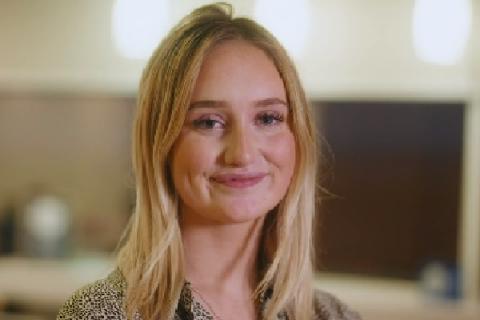 Why NESA?
Discover how and why current apprentice Amalie Mason applied for her position through NESA.
Watch Video
All Videos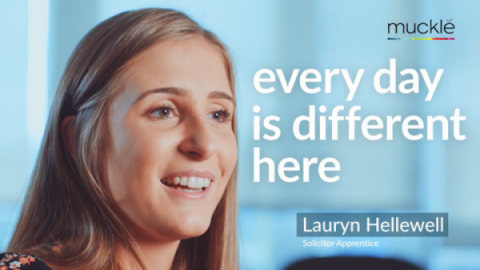 North East Solicitor Apprenticeship scheme at Muckle LLP
What's it like to become a lawyer through an apprenticeship? Discover NESA with Muckle apprentices and the solicitors they work with.
Watch Video
All Videos