Muckle maintains excellence in workplace wellbeing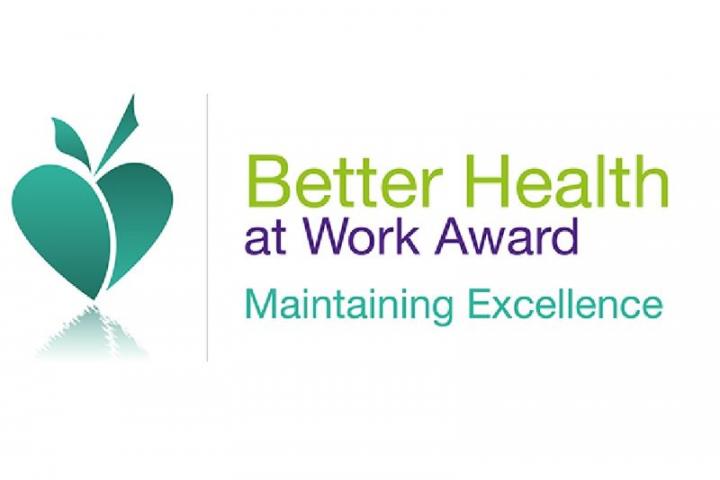 We're proud to have been awarded the Better Health at Work award for "Maintaining Excellence," recognising our commitment to creating a healthy workplace environment.
Building on our cumulative success within the framework, this achievement recognises our long-term dedication to Better Health at Work and completion of its Bronze, Silver, Gold and Continuing Excellence awards.
Dedicated to recognising the efforts of employers in the North East and Cumbria in addressing health issues in the workplace, the Better Health at Work Awards are endorsed by Public Health England.
Commitment to all-round wellbeing
At every level of our business, we support the all-round health of our people, making a commitment to wellbeing integral to the firm's culture.
Year-round, we provide our employees with access to a range of services supporting their medical, mental, legal and financial wellbeing.
The independent assessor from Better Health at Work highlighted our close working relationship with Healthworks, who provide regular health checks, which remain popular with the Muckle team, and that our wellbeing teams, made up of people within the firm with special training, work closely with colleagues to implement the wellbeing strategy and meet the wider team's changing needs.
They said: "It was good to see that a wellbeing survey was distributed and the results were used to tailor activities and events, ensuring they meet the needs of colleagues. The company has continued to promote health and wellbeing during the year, including activities and events that have been ongoing for several years along with new methods."
Social Value & ESG
As a firm we are committed to our Environmental, Social and Governance framework, which is reflected in our wellbeing goals. Our teams are empowered to get creative with their campaigns.
The BHAWA assessor recognised the particular focus on social responsibility projects, including using the Magic Hat Café which uses surplus food for waste-free catering, and the OnHand app to help organise corporate volunteering and climate impact.
They said: "Muckle has always been committed to the importance of social value and the new ESG strategy helps to embed that even further. The rolling out of the On Hand App and using the Magic Hat Café are innovative examples of this commitment."
Health matters
Jason Wainwright, managing partner said: "We're fortunate to have a very supportive culture here at Muckle and the Maintaining Excellence award is recognition of that.
"We continue to work at making Muckle a special place to work, where we support the physical, mental, legal and financial health of our people. The various teams within the firm are dedicated to improving the health and wellbeing of everyone here, which we all appreciate.
"This award is a testament to everyone involved in making Muckle a great place to work, and we're really proud to receive it."
For information about how to join the Muckle team, please visit the Why work with us page, or check out current vacancies.