Muckle LLP supports Sunderland pharma firm in successful sale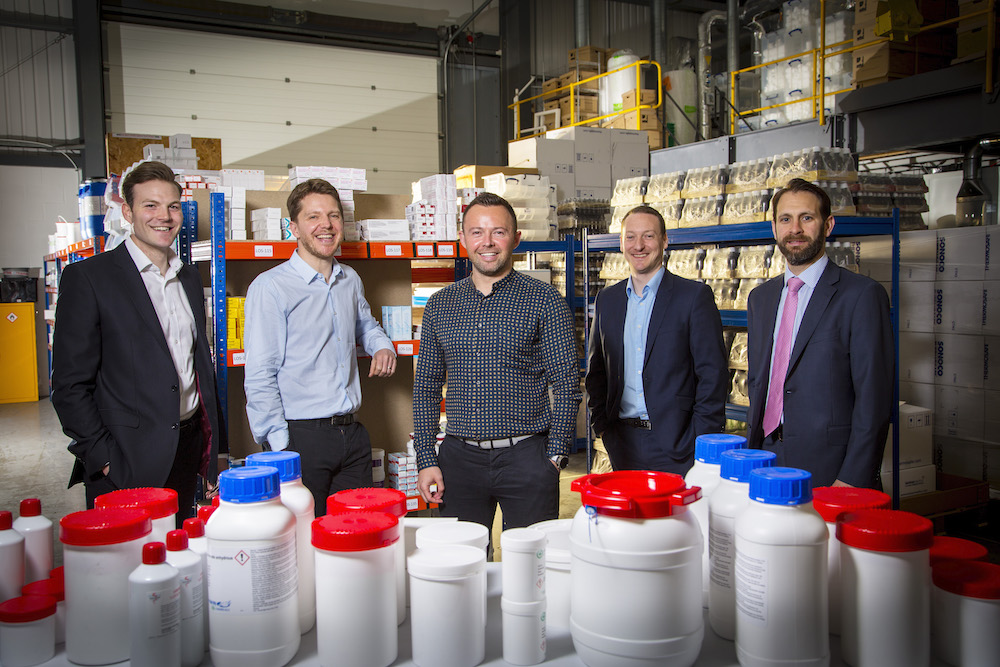 We are delighted to have helped the management team of Sunderland based Rokshaw Ltd negotiate the successful sale of its business.
EMMAC Life Sciences Ltd, the European independent medical cannabis
company, has announced completion of the acquisition of the entire issued share
capital of Rokshaw, the leading UK specials manufacturer, by EMMAC's UK subsidiary,
EMMAC U.K Limited.
Rokshaw's management team was advised on the corporate finance legal matters
by partners Philip Clare and Adam Rayner and solicitor Stuart
Grieve.
Medical cannabis imports
Rokshaw is a leading GMP-certified lab, manufacturing a wide range of
specials bespoke to patient requirements to ensure that patients across the UK
receive the highest quality products.
The acquisition brings immediate revenues to the EMMAC Group and enables
EMMAC to import medical cannabis into the UK to meet the rapidly growing
demands of the market, led by regulatory change and the increasing requirement
for access to premium medical cannabis product.
Rokshaw will become EMMAC's second GMP-certified lab, working in close
conjunction with its research and development facility in Spain.
Inward investment
Antonio Costanzo, CEO of EMMAC, commented: "This investment not only
brings with it an immediate revenue stream but also gives EMMAC immediate
access to the UK medical cannabis market with the opportunity to grow the
existing 45 people-strong team into a centre of medical cannabis excellence for
the UK.
"Joining us are the two founders of Rokshaw who have vital experience
working in a highly regulated industry and bring with them a proven commitment
to delivering the highest quality products."
Specialist expertise
Jonathan and Richard Hodgson, co-founders of Rokshaw, said: "We are very
pleased to join EMMAC and we share its vision for providing the highest quality
products and services to patients across the UK, and unlocking the potential
for the medical cannabis market to meet growing clinician and patient demand.
"We were also delighted with the legal support from Muckle LLP. Their
specialist pharma expertise and technical skill made our lives so much easier
and we don't believe we could have received this level of support from any other
North East law firm."
To learn more about how we can support your business, please contact Adam
Rayner on 0191 211 7962 or email [email protected].