Muckle LLP Recruits Former Northern Rock Legal Team for New Financial Disputes Team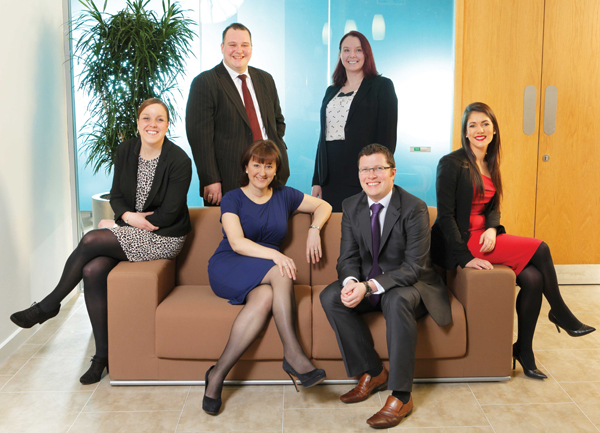 We are pleased to announce we have recruited five key members of the former legal team at Northern Rock, and latterly Northern Rock Asset Management plc (NRAM), to strengthen our specialist financial disputes expertise.
The new Financial Institution Disputes Team will add to our breadth of specialist skills and expertise, in dealing with complex financial services disputes and Financial Services Authority (FSA) regulatory issues.
The new team is led by Partner Catherine Argent, who worked at Muckle LLP a number of years ago before she worked in-house at Northern Rock plc. As the financial crisis unfolded Northern Rock was split into two businesses and during 2011 Catherine became head of the NRAM litigation team, taking them through the initial stages of integration with Bradford & Bingley. It was a period of significant change, which included the Gosforth site closure announcement and the transfer of work to Bradford & Bingley.
Catherine and her team have some of the region's most specialist expertise. Their experience in managing disputes for financial institutions includes an extensive depth of financial services issues, from professional negligence, mortgage fraud and loss recovery, to insolvency, emergency applications, enforcement of guarantees and appointing LPA receivers.
The new Financial Institution Disputes Team will work hand in hand with the firm's existing Banking & Restructuring Team to advise financial institutions on regulatory issues, involving bodies such as the FSA.
Catherine is joined by four colleagues from her NRAM team, including Associate Solicitor, Jamie Hardy. His expertise is in managing professional negligence recovery cases, complex fraud cases, advising on high profile commercial litigation disputes, warranty claims and insurance disputes.  The other members of the legal team are Ross Gordon, Gillian Dunn and Lucy Peel.
Catherine Argent, Partner and Head of the Financial Institution Disputes Team, said: "The move to Muckle LLP gives my team and I the opportunity to use the skills, knowledge and unique experience we have gained working for NRAM for the benefit of a range of financial institutions.  Given the existing technical expertise within Muckle, together we will be able to offer a great technical and commercial service to clients."
The new team will form part of the Dispute Resolution Group at Muckle LLP, headed by partner Susan Howe, which handles complex commercial disputes in all sectors.  Susan Howe said: "It is a real coup for us to have transferred this specialist financial disputes team into Muckle. Catherine's team has unique experience and now that they are part of our firm, this can benefit financial institutions across the region and beyond."
For more information about our Financial Institution Disputes Team and how we can help your organisation, please telephone 0191 211 7777 or email [email protected].