Advisers Illustrate Their worth on New Chapter for Creative Company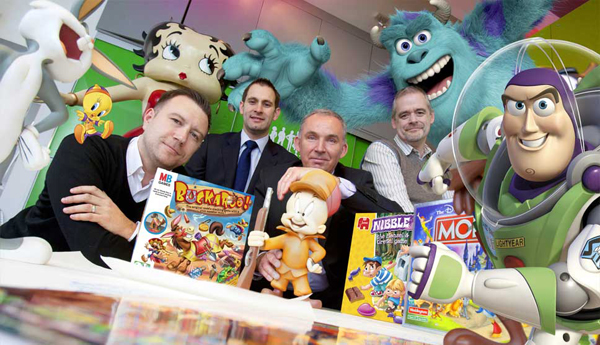 A Tyneside creative studio, which counts Disney, Tomy and Lego among its key clients, has undergone a seamless change of its ownership team with help from dealmakers at accountant UNW and law firm Muckle LLP.
Sandyford based Paul Windle Creative Studio was founded in 1989 by internationally renowned artist and designer Paul Windle, who died in 2004 aged just 43.  The business was then the subject of a buy out by 3 of the management team including Directors Keith Opie and John Dyer.
The third member of the management, who wanted to leave the illustration business for personal reasons, has now been bought out.
The deal, which means Opie and Dyer now hold an equal stake, will see Paul Windle, which also works for movie giant Warner Bros, diversify into new markets with a possible future move into the gaming industry.
It hopes its illustrations, which currently appear on a range of merchandise from toy and games packaging, stationery and clothing to McDonalds' Happy Meal toys, can be easily transported into animation and design.
The pair were advised by UNW's Simon Richards and Muckle LLP's Philip Clare who helped the directors structure and negotiate the deal for the 24-year-old business, which employs five staff at its Sandyford Road premises.
Director John Dyer said: "We are used to doing static illustrations for the traditional toy and games industry so we felt the next logical step was moving into digital gaming and we hope to pick up work for video games such as concept work for pre-production, visualisation and character concept work.
"We felt it was right to buy out the part of the business we did not already own ourselves, rather than invite another director into the studio.
"We were expecting a long, drawn out process but to be honest UNW and Muckle made the deal slick and it went through quickly and seamlessly."
UNW partner Simon Richards said: "UNW has been involved with the business since before a management buyout eight years ago and are delighted in how successful the team has been in building upon the business' core strengths to diversify and take advantage of the opportunities presented by a growing market and the digital age.
"It was very important for all concerned that this change took place with the minimum of disruption to ensure continuity of service to clients and to leave the management team free to focus on external matters."
Muckle Associate Philip Clare said: "It has been great working with Keith, John and Simon on this deal.  It's an exciting business and I am looking forward to seeing what the future holds for Paul Windle Design."
For more information on how we can help your business please contact Philip Clare on
0191 211 7971 or email [email protected].