Muckle LLP invests in inspiring young talent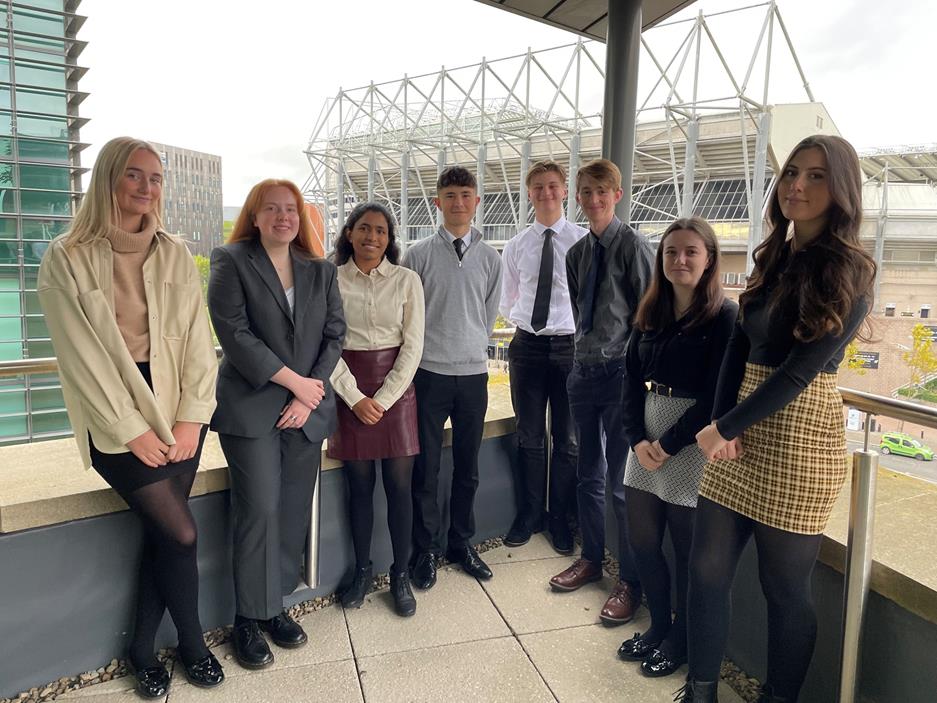 Eight promising North East students were given the opportunity to spend a week at Muckle as part of our work experience programme.
Muckle's Inspiring Careers programme has been running since 2012 and is designed to encourage young people from a variety of backgrounds to consider a career within the legal sector. During the week the students gain valuable work experience, which will hopefully help them stand out when they apply for jobs or places at university.
The weeklong programme focuses not only on what it is like to be a commercial lawyer, but also the range of other critical roles that are undertaken by people in the business. As well as working with the lawyers, the students spent time with HR, finance, business development, IT and client service teams.
Jason Wainwright, managing partner at Muckle LLP said: "Every year we look forward to Inspiring Careers week. We're passionate about what we do and it's important that young people continue to be attracted to law as a career. Hopefully we've helped the students understand what the opportunities are and encouraged them to realise that law is a challenging, varied and rewarding option."
The feedback from the students has been overwhelmingly positive:
"I had a lovely time, and I am so thankful to Muckle for giving me this opportunity – it was so useful and informative. I leave feeling like I've had a massive insight into the commercial law world."
"Informative and fun, the Muckle team have been very warm, and I can see how it is such a happy and fulfilling lifestyle of the employees."
"It really was an inspiring and insightful week. It provided me with the hands-on practical experience I wanted, and just speaking to the members of the firm was beneficial whereby I gained a lot of knowledge through discussions."
"I thoroughly enjoyed my week at Muckle. I thought the whole experience, the work and being in an actual firm, was really insightful and definitely provided me with greater awareness to make a decision on my future."
"I have really enjoyed this week and am very grateful for the opportunity. It has been really useful in giving me an insight into law but also has just been a fun experience."
"It has been a great experience and all the employees have been welcoming and the tasks weren't just administration but give you a small insight into the sectors of law."
For more information on the Inspiring Careers Programme at Muckle LLP please contact Tracy Murray on [email protected]