Muckle LLP plants seeds for growth with new appointments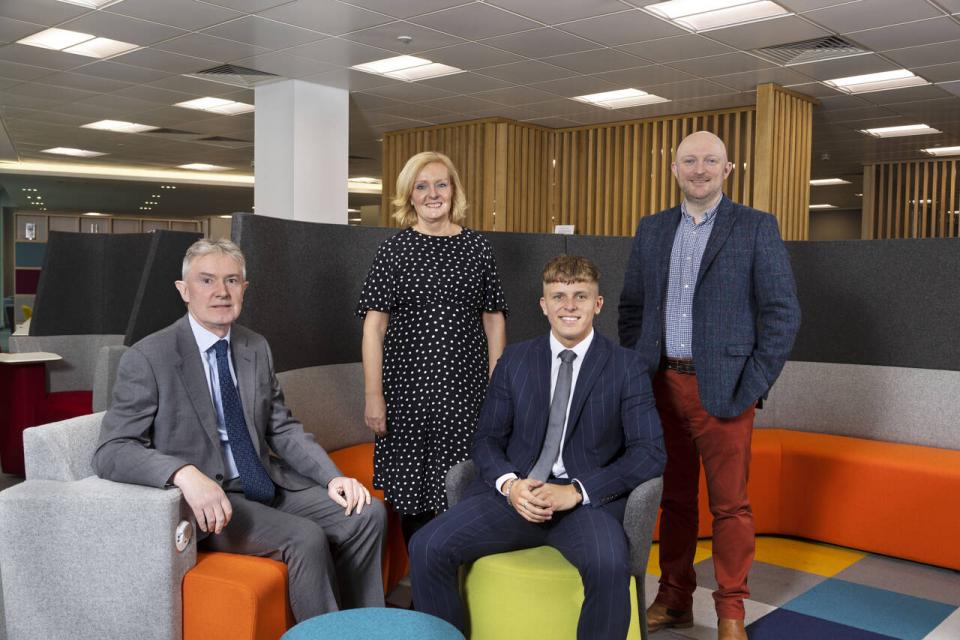 We've recently expanded our Agricultural, Estates and Private Client department in order to meet increasing demand for its specialist legal services.
The department, headed by nationally renowned rural property expert David Towns, has grown significantly since its formation in March 2018 and has recently added a solicitor apprentice and paralegal to its ranks.
Jake Thompson's appointment marks the first time an apprentice position has been available in our agriculture and private client teams. Jake joined us straight from sixth form where he took law as a subject as A Level.
Nicola Bache, currently a PA in the private client team, has been appointed to a paralegal position, demonstrating our continuing commitment to developing our staff and giving them the maximum opportunities to shape their own career paths.
David Towns, partner and head of the Agriculture, Estates and Private Client Department, said: "We're delighted to offer these opportunities to both Jake and Nicola as we seek to encourage and grow new talent and develop our business even further.
"We already have significant senior experience within the team but recognise the importance of developing our junior resource and allowing everyone to mould their own futures. Every new team member we bring on board contributes new ideas and ways of working, which can only be beneficial to the firm and, ultimately, to our clients.
"As a team, we're very much focused on our 'muddy boots' approach, meaning we like to get out and about, helping people and businesses in person. So, when we say that our new team members will be getting their hands dirty – we mean it literally!"
Our 10-strong Agriculture, Estates and Private Client department consists of a range of specialist lawyers, including partner Keith Hately, senior associates Julie Garbutt and Elizabeth Earle and solicitors Kathryn Boyd and Oliva Colbeck.
The team has seen a number of successes in its first three years, including being ranked nationally by independent legal directories Legal 500 and Chambers in 2020 and 2021.
Speaking of the future, David said: "We have big plans going into 2022, underlying our commitment to provide a first-class service to our commercial, private and farming clients. We're seeing more and more work come into the department, so expect to see more announcements in the coming months."
And it's not just the Agriculture, Estates and Private Client team that's growing. We're recruiting for a number of roles across the business - you can find our list of vacancies here.
Click here to learn more about the Agriculture, Estates and Private Client team. You can also call David Towns on 0191 211 7826 or email [email protected].