Tenzing invests in Mandata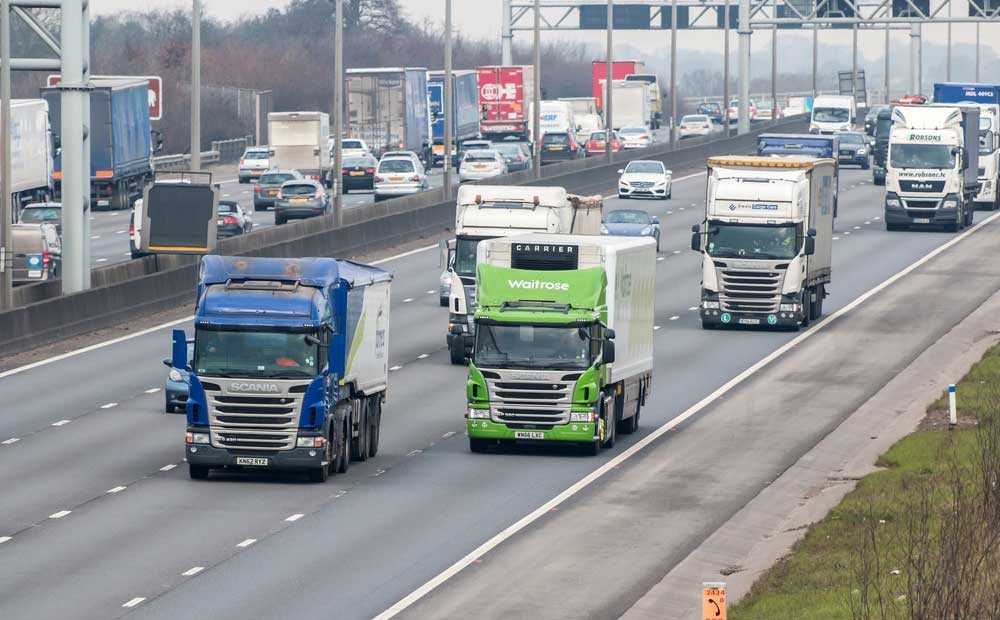 We've helped deliver a deal that sees Tenzing, a European mid-market tech investor back the management team at Mandata, led by Chris Rigg, CEO.
Headquartered in Newcastle, Mandata's pioneering SaaS-based solution allows the UK's carrier and haulage businesses to manage workflow and data more effectively. Its transport management system integrates a suite of end-to-end products, including traffic planning and management, tracking, telematics, and invoicing.
Used by hauliers across the UK, Mandata helps its loyal customer base of over 2,000 SME carriers to be compliant, improve productivity, deliver efficiency savings, reduce carbon emissions, and improve real-time visibility of their operations.
Market growth
As supply chain volumes continue to increase, companies of all sizes are driving the demand for transport management solutions. A boom in digital adoption and the increasing need for visibility and tracking in the supply chain have driven strong growth in the market as a whole, which is growing at c.12% a year. Mandata's total addressable market is estimated to be worth over £300m in the UK alone.
Following the investment, Chris and the management team will be able to opt-in to support from Tenzing's entrepreneur-led Growth Team, featuring its Entrepreneurs Panel, Sherpas, Domain Experts and Acquisitions Directors. The firm's shared value creation strategy will support Mandata through increasing brand awareness, building a digital marketing presence, solidifying the market, international expansion and continued investment in technology.
Maximising potential
The investment follows Mandata's successful three-year partnership with LDC. Chris Rigg, CEO of Mandata, commented: "We have made great progress with LDC's support and are well placed to maximise our potential going forward. It was critical for us to find the right partner who can support the delivery of our strategic objectives and I am delighted to be partnering with Tenzing for the next phase of our growth. Their experience and expertise with high growth software businesses like Mandata will be invaluable to us."
Guy Gillon, Co-Founder and Joint Managing Partner of Tenzing, added: "Mandata's mission-critical software has never been more important to the supply chain. We're super excited to work with Chris and the team to build on top of the strong foundations already in place, including a 94% customer retention rate across its core TMS clients and double-digit revenue growth. There's a lot of potential in Mandata's niche and we'll be leveraging the full extent of our Growth Team to help Chris and team achieve our shared vision."
Gareth Marshall, Head of LDC in the North East, said: "We're proud to have helped an exciting North East business to grow by supporting strategic acquisitions and investing in its operations. With its ambitious and highly-skilled team, Mandata is a brilliant example of the innovative businesses we have here in the North East, and we wish everyone at the company the best for the future."
Mandata is the third investment within Tenzing's £400m Fund II, which started investing this year, and is one of eleven high-growth businesses within the Tenzing portfolio.
Mandata and LDC were supported on this deal with legal advice from partner Adam Rayner and associate Stephanie Brown - lawyers in our award-winning corporate team.
Adam said "We've worked with Mandata since LDC's investment in 2018, supporting them with strategic acquisitions and most recently on this transaction with Tenzing. We wish Chris, Michael and their team at Mandata every success in the next phase of their journey."
For help or advice on private equity transactions please contact Adam Rayner on 0191 211 7962 or by emailing [email protected].