Muckle LLP announces Managing Partner promotion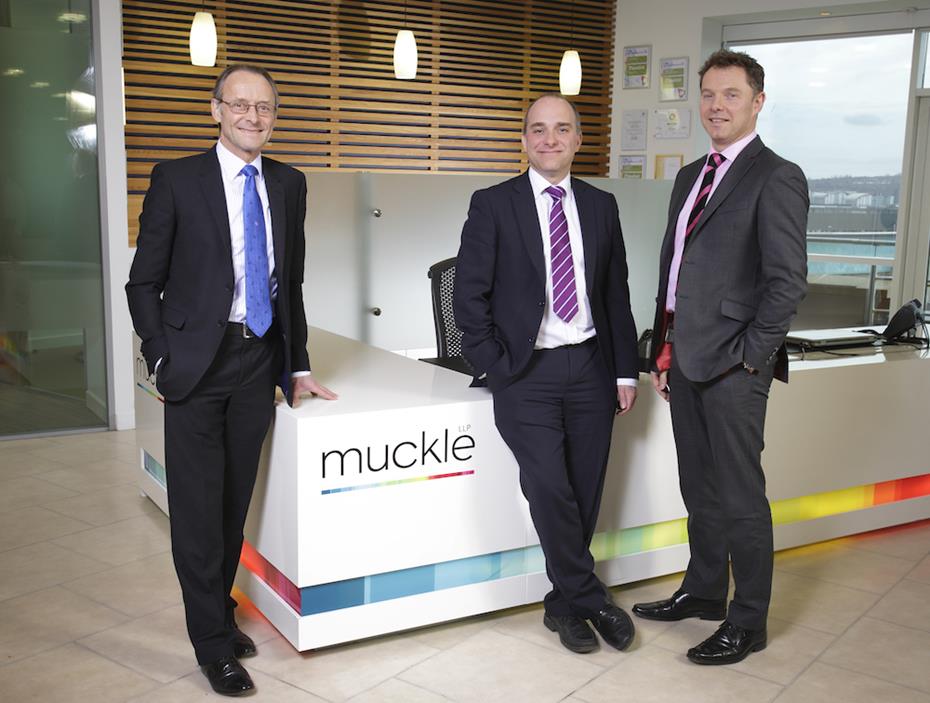 We are pleased to announce the promotion of Jason Wainwright to Managing Partner.
Jason Wainwright, a real estate partner who has been with the firm for ten years, will take up the role on 2nd April from Steve McNicol.
After more than 10 years at the helm, Steve, who at 34 was one of the youngest managing partners in the country, will take up a new position at Muckle, to focus on client development.
He said: "I am very proud to have had the opportunity to lead this business, alongside senior partner, Hugh Welch, through so many exciting developments to help make it the modern firm that it is today. We have built a Muckle brand with credible market strengths and a leading reputation for excellence – both regionally and nationally.   Muckle has transformed itself over the years and today it is a highly engaged business and everyone shares a collective pride in working here."
"As with any business, succession planning is a vital consideration. Now feels like the right time for me to take on a new challenge within the firm," he continued.
Steve's successor, Jason Wainwright, joined Muckle after five years working as Group Company Solicitor for multinational public transport company, Arriva plc, where he advised on the real estate aspects of mergers and acquisitions.
Jason will continue his real estate work as well as take responsibility for building the momentum achieved under Steve's leadership and driving the firm forward at a time of considerable change in the legal sector.
He said: "Taking on the role of Managing Partner for Muckle is a huge privilege. Steve has achieved so much for the firm over the course of the last 10 years. I have talked to the business for some time about my desire to lead the firm. Now I'm looking forward to continuing Steve's fantastic work to increase Muckle's market share and strengthen our position as the leading independent law firm in the North East."
Speaking about the appointment, Hugh Welch, Senior Partner at Muckle LLP, said: "I would like to thank Steve for the fantastic job that he's done over the last ten years. He has steered the firm through a tough recession and has positioned us well for future growth. Jason's appointment is the latest stage of our continuing progress."
For more information on this new appointment please call Jason Wainwright on 0191 211 7951.