Key role for Muckle LLP in Quantum Pharma £125m float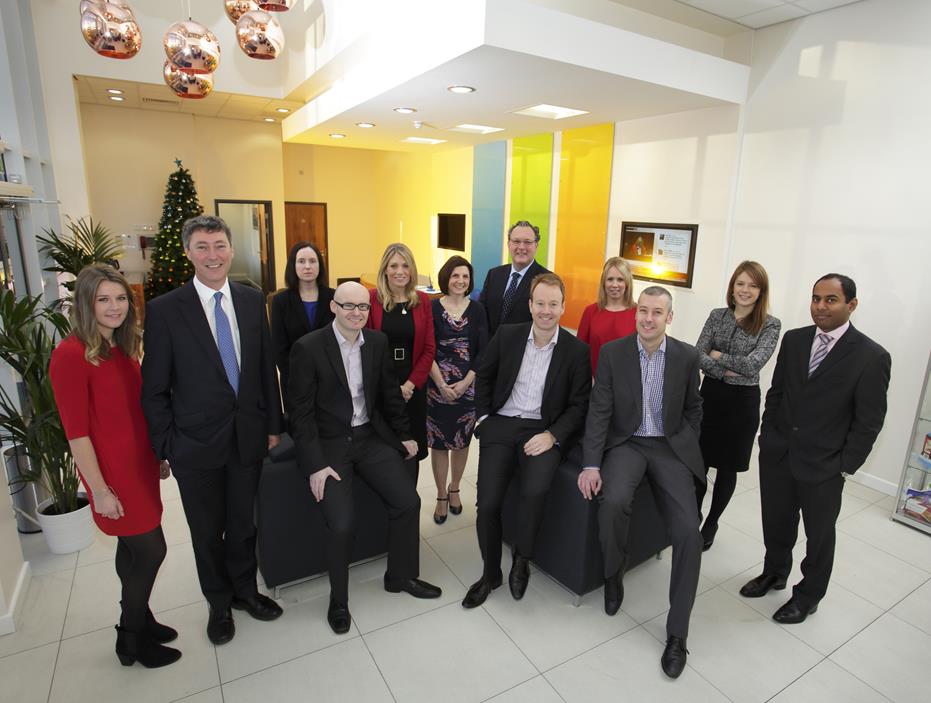 We are pleased to announce we have delivered the biggest float on the Alternative Investment Market (AIM) this year in the pharmaceutical and biotechnology sector.
The flotation of County-Durham-based Quantum Pharma plc on AIM on 11 December raised £106 million, giving Quantum a market value of £125 million.
The region's largest float
The business has been advised by Muckle LLP since 2009, when the legal firm acted for management on their Lloyds Development Capital backed buyout of the business. This was followed by a number of strategic acquisitions, which have provided opportunities for product development and expansion into new markets.
More than 40 lawyers from across Muckle LLP, led by corporate partners Andrew Davison and Craig Swinhoe, helped achieve the float on time by working around the clock to prepare and complete the three-month project. This is the region's largest float since Eaga Group in 2007, and the largest ever IPO on AIM from the region.
Restructuring, refinancing and acquisition
In addition to the IPO, Muckle also handled a restructuring of the group by adding two new parent companies and restructuring the shareholding; a refinancing with Yorkshire Bank and the acquisition of the remaining 49% of the shares in product development company, Colonis, for £15million - all of which also completed simultaneously with the listing.
Quantum Pharmaceutical was also advised by Zeus Capital from Manchester who acted as Nominated Adviser under the AIM Rules and as brokers for the Placing. Chris Stott and Nick Plumb from the Newcastle office of KPMG advised on the Initial Public Offering (IPO) and worked alongside the team at Muckle on the financial due diligence. While PwC advised on the tax issues and the setting up of new share based incentive schemes.
Attractive to the City
Andrew Davison, who sits on the Regional Advisory Group to the London Stock Exchange, was the overall project leader. He worked hand in hand with Craig Swinhoe, who provided the day to day management. Craig also led on the acquisition of Colonis, the due diligence and subsequent restructure.
Andrew said: "Quantum's plan has always been to grow by acquisition and diversify from a specials business into a niche pharmaceutical group.
"The idea to float was a recent one, which developed during the summer. Circumstances came together that made an IPO an attractive and realistic prospect.
"There are few cash-generative pharmaceutical businesses who float on the stock market, as most are early stage businesses, being pre-revenue or pre-profit. Many are looking to raise capital to prove a concept.
"Quantum is completely different. It is already a profitable business capable of paying dividends to shareholders. This made it attractive to the City. It's a great outcome for Quantum."
Craig Swinhoe added that AIM was the perfect platform for Quantum, stating: "Quantum called us in July to say they were in initial discussions with Zeus relating to a potential IPO. We worked with them and Zeus throughout August on the initial planning, putting the building blocks of the IPO in place. Zeus sounded out the City to test how appealing the Quantum proposal was to potential key investors.
"Quantum's management team met informally with key investors and they received very positive feedback.
"This is a highly significant success story for the north east and we are delighted to have been an integral part of it in advising Quantum."
The proceeds of the Placing will be used by Quantum to provide a return for venture capital firm Lloyds Development Capital, repay all of the debt from the MBO, to acquire the shares in Colonis to provide a partial exit for management and provide capital to accelerate the group's growth strategy.
Deal of the Year
Quantum Pharmaceutical's management buyout in 2009, led at Muckle by corporate team head, Robert Phillips and Craig Swinhoe, was recognised as Deal of the Year at the Insider Dealmakers Awards. Back then, Quantum employed 130 staff at its Burnopfield site, but now has 320 employees across six sites in the UK.
Its focus in 2009 was on being a market leader in supplying unlicensed medicines to retail and wholesale pharmacy and a series of acquisitions has broadened its business. One such expansion in 2012 included the acquisition of UL Medicines which led to Quantum being nominated for the Deal of the Year at the Insider Dealmakers Awards.
True business advisers
Andrew Scaife, chief executive officer of Quantum, explained that the business has pursued an ambitious and acquisitive business plan, helped by Muckle LLP at every stage.
He said: "Quite simply, we couldn't have accomplished what we have without relying on the technical excellence of the lawyers at Muckle and their consistent commitment to doing whatever it takes to keep projects moving forward to the agreed timescales. Their one-team approach has worked so well on this latest project and given us all the confidence boosts needed to complete such an enormous undertaking.
"They are true business advisers, solving problems and going beyond what could have realistically been expected of them to achieve the right result for Quantum and its shareholders. Floating our organisation on AIM involved the Muckle team carefully negotiating an extremely complicated set of business structures and relationships during this otherwise technically challenging project. The team's deep understanding of the AIM rules and public markets' practices and procedures was apparent throughout this project.
Excellent service
"Muckle LLP has provided us with a truly excellent level of service throughout our long relationship with them. We always find the team commercially and technically excellent and wouldn't hesitate to recommend them. They truly understand our business and what we need to achieve.  They genuinely are an extended member of the Quantum team.
"Andrew, Craig and the team have given us hugely professional and, above all, commercial advice. We trusted their advice at all times in order to ensure the multiple elements of this complex project were completed on time."
As a further development, Craig Swinhoe has now become Quantum's company secretary. He will be responsible for helping the board members to embrace their new publicly traded company environment, including the AIM regulatory regime.
Lead adviser on 3 of 5 recent NE floats
The firm has now been lead legal adviser on three of the most recent five floats in the north east, involving Vertu Motors plc, Utilitywise plc and now Quantum Pharma Plc. The firm was also involved in a fourth, involving Kromek Group plc, when advising Kromek's shareholders. Both Vertu Motors plc and Utilitywise plc won national awards for their "Best use of AIM."
For more information on this deal or any other corporate query please contact Andrew Davison on 0191 211 7950