Muckle win at Dealmakers Awards 2020

We are delighted to announce that corporate partner Philip Clare has been named Corporate Lawyer of the Year at the latest Insider Dealmaker Awards. It's the third time Philip has won the award, having won consecutively in 2017 and 2018.
Getting the deal done
Philip advised on over 20 deals in the qualifying period, including some standout deals of regional and national importance. The judges felt that not only is Philip a highly skilled corporate lawyer who works exceptionally hard to help clients achieve their objectives, he is also a shows huge determination to 'get the deal done', making him the outstanding lawyer this year.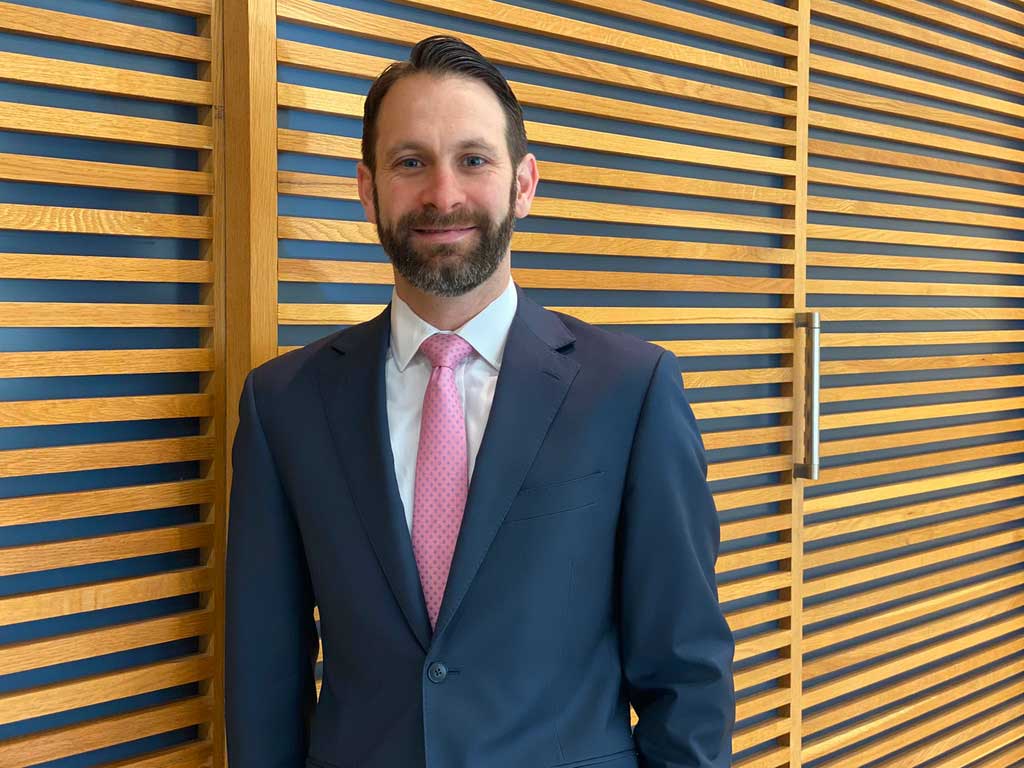 Our Corporate team are also celebrating having been involved in two of the winning deals at the awards.
Mandata and Hays Travel both scooped prestigious awards, their transactions being awarded Deal of the Year for both transaction size under and over £10m.
Deal of the Year Award (transaction size below £10m) WINNER
Acquisition of Returnloads.net by Mandata
Returnloads.net is an online marketplace for hauliers and freight forwarders. Mandata designs and develops software that allows road transport operators to manage workflow and data more effectively. The acquisition has helped diversify Cramlington-based Mandata Group and better position it to help customers thrive as UK transport becomes increasingly digital. The judges felt that this was not only a major milestone in Mandata's growth journey, it was evidence of the strength of the North East's tech sector. They were also impressed with the teamwork displayed by the local advisers.(Advisers and funders on the deal: Muckle LLP, LDC, KPMG, Santander)
Innovative team
Mandata were supported on this latest deal with legal advice from partner Adam Rayner and associate solicitor Stephanie Brown – lawyers in our award winning corporate team – while banking and finance partner Kevin Maloney advised on the debt facilities.
Chris Rigg, CEO of Mandata, said: "Returnloads.net's focus on using digital solutions to benefit the road transport and logistics sector matched our own objectives perfectly.
"Innovation underpins our model, so it's been invaluable to work with a partner that understands how to support technology businesses and has the financial firepower, sector knowledge and heritage in the North East we need to achieve our ambitions."
Deal of the Year (transaction size above £10m) WINNER
Acquisition of Thomas Cook retail stores by Hays Travel
In October 2019 Hays Travel, the UK's largest independent travel agent, acquired the entire retail portfolio of 555 stores of the former Thomas Cook business which had ceased trading. The judged felt the acquisition was of national significance as it meant that the stores could be saved and reopened under the Hays Travel ownership and over 2300 of the former Thomas Cook staff retained their jobs.(Advisers: Muckle LLP)
Speedy response
Specialist lawyers from across our firm responded swiftly to help deliver this deal.
The lead team included partner Philip Clare (corporate), partner Deborah Lazenby (real estate), partner Kelly Jordan (restructuring and insolvency) and solicitor Sam Roberts (commercial), who were all supported by numerous other lawyers throughout the transaction.
Irene Hays said: "Thomas Cook was a much-loved brand and a pillar of the UK and the global travel industry. We will build on the good things Thomas Cook had – not least its people – and that will put us in even better stead for the future.
"We all share a passion for the travel industry and we want to continue to build the company's reputation for first class service and being a great place to work and develop a career."
Brilliant North East
Andrew Davison OBE, head of our corporate team, said: "This is, once again, a fantastic achievement for our team and everyone involved in the deals. Despite the serious challenges that we've all faced, as we see restrictions lifting I am continually encouraged by the resilience of the deals market, the brilliance of business leaders across the region and the wonderful entrepreneurial and collaborative spirit that exists so strongly throughout the North East.
"And congratulations to our fantastic innovative clients whose have rightly been recognised for their excellent transactions – it was great to work with them to help these transactions succeed. Our people's dedication, professionalism and technical excellence shine through and continually make me immensely proud."
To learn more about how we help businesses, view our digital corporate review or contact Andrew on 0191 211 7950 or email [email protected]