Muckle advises London based private equity firm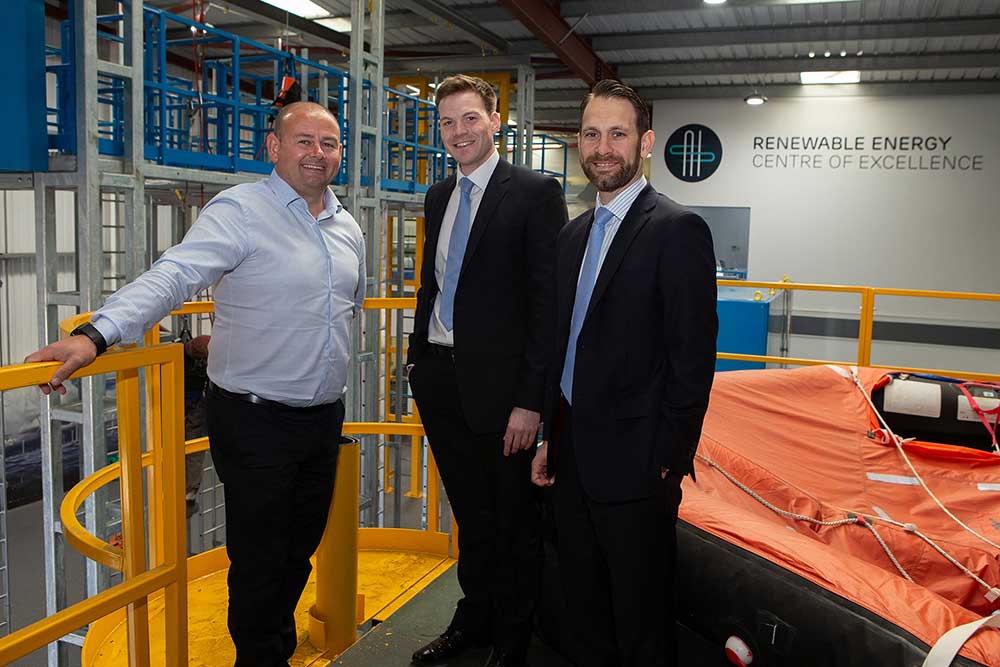 We have advised on the successful merger between North Shields based AIS Training and global simulator developer Drilling Systems, to form 3T Energy Group – a new business backed by national private equity firm Blue Water Energy.
Our specialist corporate lawyers also advised Blue Water Energy on its investment into AIS late in 2017.
Transforming the energy skills sector
The newly formed 3T Energy Group is set to transform the global energy skills sector by bringing together two of the leading players in industrial training and simulation. By joining forces, the unique new technology-focused organisation will help the global energy industry work smarter, safer and more efficiently.
Paul Stonebanks OBE, group president at 3T Energy Group, said: "These are very exciting times for the future and we're delighted to launch 3T to utilise cutting edge technology to help transform, connect and power the energy industry across the world."
London based private equity firm Blue Water Energy, which acquired Drilling Systems in 2015, is providing significant investment to help the new group achieve its ambitious growth plans, which include strategic global acquisitions and three new UK training centres in the next two years.
'Strong track record' in private equity deals
Graeme Sword, co-founding Partner at Blue Water Energy, said: "This is a landmark deal which will revolutionise the global energy sector. When appointing lawyers to handle the merger, we were looking for regional expertise and a track record in private equity transactions. We chose Muckle primarily because of their strong track record, the extensive size of their dedicated corporate team and their lawyers' expertise and pragmatic approach."
Partner Philip Clare and associate Adam Rayner, in our Corporate team, have led the advice on the merger. Adam Rayner said: "We are delighted to have worked on this transformational deal with great sector and regional significance. This merger is one of the key deals in the current North East marketplace and one which will have tremendous impact in the global energy industry and bring benefits to all businesses concerned. I wish Paul and the rest of the 3T Energy Group all the best for what promises to be an exciting future."
World-class clients
AIS delivers world-class specialist training for the offshore oil and gas, wind energy and industrial sectors from its state-of-the-art industrial training facilities throughout the UK, including its Newcastle based 20 acre training village.
In a 'first of its kind' approach for the energy industry, technology such as simulators, e-learning, virtual reality, iPads and integrated software will be used alongside traditional training methods to enhance the skills, knowledge and performance of energy sector personnel. Together, Drilling Systems and AIS have an unrivalled product range and global reach, with offices and distributors in all of the world's key oil and gas hubs – including Houston, Dubai, Jakarta, Canada, Vietnam and Australia.
To find out how our corporate specialists can help your business, call Philip Clare on 0191 211 7971 or email [email protected]