Activ Telecom Dials up Growth Fund Investment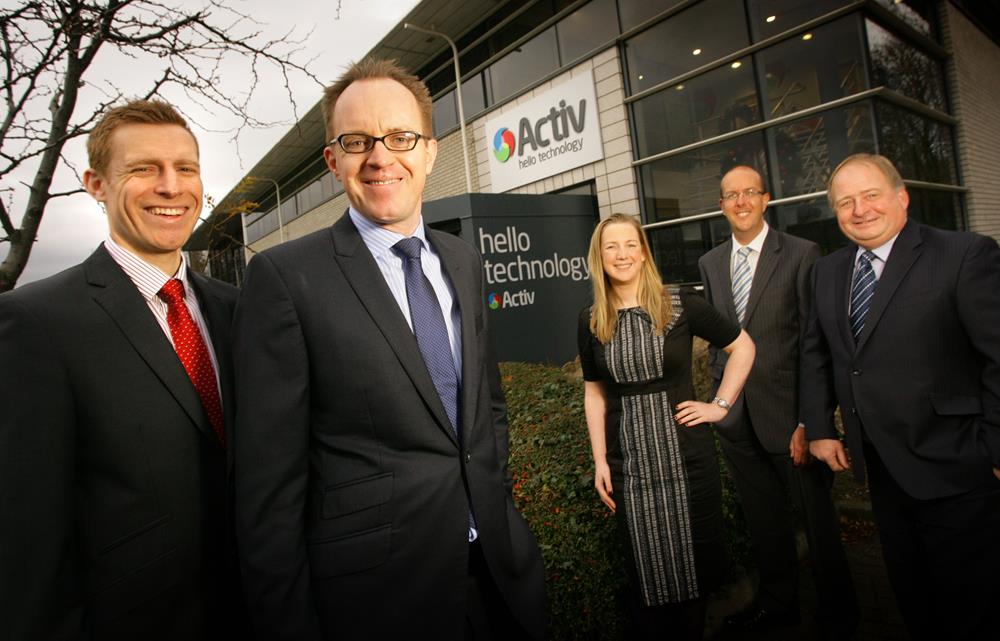 An expanding North East business technology provider has called in investment from the Finance For Business North East Growth Fund to help it double both its workforce and turnover within the next year.
Activ Telecom provides comprehensive telecoms and technology solutions to small and medium-sized businesses both across and outside the North East, and works with the communications industry's leading providers to develop individual solutions to clients' business technology needs.
The independent Newcastle-based business originally focused on mobile communications, but has widened the range of services it provides in the last three years to include fixed line calls and lines, broadband, hardware provision and IT infrastructure supply, installation and maintenance.
Investment to double workforce
To help support the firm's service expansion plans, Activ has now secured  substantial six-figure investment from regional fund management firm NEL Fund Managers, which administers the Growth Fund, with support on the deal being provided by long-term business advisors UNW and law firm Muckle LLP.
The Activ management team are aiming to double the firm's current workforce of 26 within the next year on the back of the company's planned expansion, as well as to increase its turnover by the same amount over the same period.
Leading technology in the North East
Founded by experienced industry professionals Ian Gillespie and Michael Fitzpatrick, Activ is already one of the region's leading independent technology providers.
Well-known North East names among the firm's customer base include Port Of Tyne, Northumbrian Water, Benfield Motor Group and Ringtons Tea.
Managing director Michael Fitzpatrick says: "Our success has been based on building long-term relationships with clients, identifying which technologies they can deploy to meet their particular needs and providing them with tailored solutions that lead to direct business benefits.
"Our independent and impartial approach means we can choose the best products and services available from right across the market, and offering a single point of contact for all the different technologies we provide makes managing them far easier and more cost-effective for our clients.
"Activ was originally focused on  telephony, but technology operations have performed increasingly well over the last couple of years and we see a great deal of potential in adding further resources to that side of the business.
The advent of new technologies and in particular, cloud-based solutions, offer businesses greater flexibility to upgrade their systems, often without the need for expensive capital expenditure.
"We're confident that doubling both our workforce and our annual turnover by this time next year are realistic targets, and believe we now have the resources in place that will help us achieve these goals.
"Finalising a deal of this type is always about the people involved.  The NEL team took the time to understand the business,  and their professional, helpful approach, along with the strong support we received from UNW and Muckle, helped us manage the thorough investment process while staying properly focused on running the company."
Chris Parker, investment executive at NEL Fund Managers, adds: "Activ Telecom's management team are rightly ambitious about the company's future prospects, and we are extremely pleased to have been able to provide the investment required to deliver their plans."
UNW corporate finance senior manager Mark Simpson says: "Activ is recognised in the market as being expert in mobile communications but the management team has recognised the trends in business technology and are ensuring the company has the necessary sales force and  infrastructure in place to sell all these other technology products to their existing and new customers.
"This funding will allow them to press ahead with their ambitious plans into these different spaces, which is great news."
Craig Swinhoe, a partner in Muckle LLP's corporate team, said "We pride ourselves on strong relationships with our clients and have been with the Activ Telecom business from inception, having previously worked with Ian and Michael on other businesses. We very much appreciate the loyalty which the Ian, Michael and the Gillespie family has shown to this firm."
Aimed at regional businesses which are at a development and growth stage, the Growth Fund forms part of the wider Finance for Business North East Fund.
Managed by North East Finance, it will see £125m of investment capital injected into the region by the European Investment Bank and the European Regional Development Fund 2007-13 over a five year period.
NEL is looking to make around 130 investments over the five-year life span of the Growth Fund, and is actively looking to speak to ambitious north east companies with robust business plans.
For more information, help or advice on investments please contact Craig Swinhoe on 0191 211 7945.