Achieving Investors in People Gold Award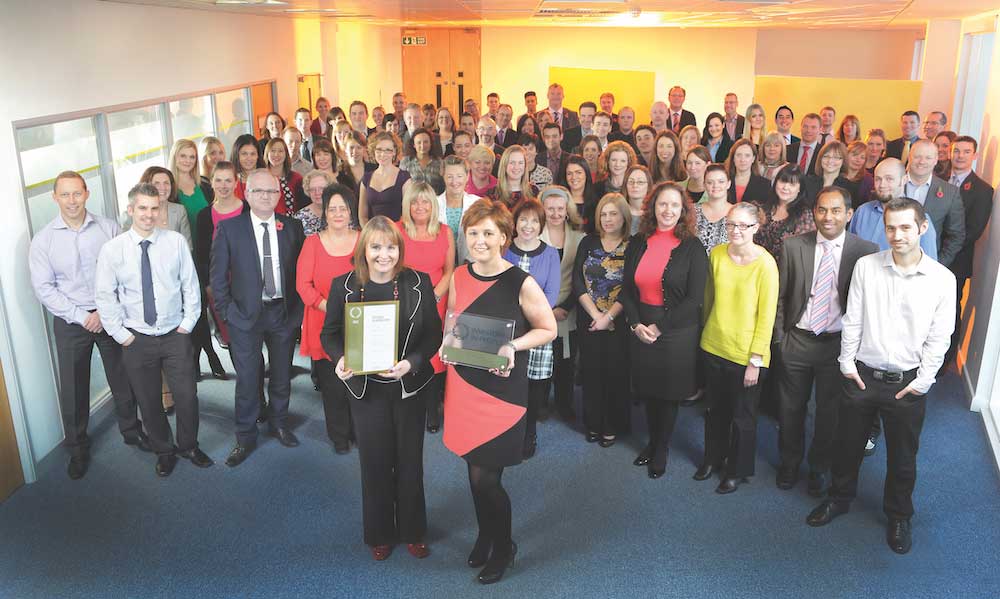 We are pleased to announce we have become the first law firm head quartered in the North East to achieve the prestigious Investors in People Gold accreditation. This demonstrates that we are a truly cutting-edge organisation operating at the very highest levels of people management practice.
The award is 'scarcely given' according to Graeme Mills, the Investors in People specialist who assessed our firm during September and October.  In his report he concluded: "Muckle has achieved the Gold Award. This is recognised as meaning a world-class approach to people development and management and is a rare but well deserved achievement. It reflects many years of cultural development which was achieved through considerable effort and investment."
'One firm' approach
Investors in People found a strong cultural influence and an explicitly stated 'one firm' approach.  This was recognised by our team who see the firm as fair and their belief that there is a genuine respect for all roles in the business.
Julie Parr, Director of Business Improvement at Muckle LLP, said: "It is great for the firm to receive recognition for the culture we have developed over recent years. It can be taken for granted sometimes so this is a good reminder that we do have a unique culture that fosters such strong working relationships between teams."
Equality, diversity and inclusion
We are also benchmarked through the North East Equality Standard, demonstrating good practice in equality, diversity and inclusion.  One case involves the firm engaging specifically with local authority schools and academies to provide students with work placements. We also demonstrate excellent principles of social inclusion in its recruitment practices to ensure the best candidates are employed based on their capability.
A working culture where 'respectful challenge' encourages individuals to question decisions was also considered to be a strong attribute in the Investors in People report. The structures in place at Muckle LLP allow people to get involved in decisions that impact on the business and to directly influence how strategies are implemented. Its BEAM (Being Engaged At Muckle) team was highlighted as an example of how new ideas evolve and influence the business positively.
People development was assessed as being driven by business need, with a comprehensive plan of development activities provided at all levels. The active role of managers in developing people was noted, as well as mobility throughout the firm, through promotions and horizontal job moves. New recruits and those changing roles were also found to be well supported in the transitions they were making.
Continual improvement
Our commitment to reviewing and improving its work practices, through people development, communication and management activities was praised: "Such an approach can only be taken from a perspective of confidence and not being fearful of questioning existing practices or embracing new solutions."
Claire Atkins, Director of HR at Muckle LLP, said: "We are delighted to be awarded the Investors in People Gold accreditation. It's a great honour. We strive to provide an outstanding service to our clients – to do that we have to have the best people who feel motivated, appreciated and happy in their work, with opportunities to develop their skills. The Investors in People Gold accreditation is great recognition of our culture and we will work hard to maintain and improve what we do. We look forward to working with IIP to support us with this."
For more information on our Gold award please contact Claire Atkins on 0191 211 7901.