At the heart of our business lies a genuine passion for our region and a profound desire to have a positive impact on the communities in which we all live and work. Being a responsible business is therefore core to what makes us, us, and over the past two decades it has driven the development of our corporate responsibility programme, with six main components shaping it.
1% of our profits goes to charity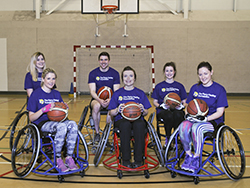 Each year we donate 1% of our annual profits to our charitable fund. And that soon adds up. In fact we've donated over £500,000 to local causes since we started the fund in 2002. From football clubs to scout groups, schools to mainstream regional charities. Giving back to community projects of all shapes and sizes is incredibly important to us.
Free legal advice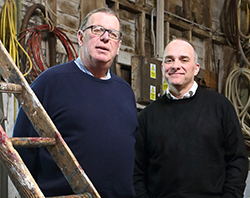 Gifting our expertise is one of the best ways we can make a difference. Society benefits, the reputation of the legal profession is strengthened, our people value it and our firm is stronger as a result. We give around £100,000 of free advice to charities each year, recognised in 2017 when we won a national LawWorks Pro Bono Award.
Time to give

Many of our people volunteer their time and skills to help all kinds of charities in all kinds of ways. In fact, everyone in the firm is entitled to two days paid volunteering leave per year. Although our employees support charities in every corner of the region, one community we decided to focus our positive volunteering energy on helping has been the West End of Newcastle. JET and Success4All are two charities in the area that we've been busy helping out in any way we can.
Thinking green

We try to recycle as much as we can, including waste paper, electrical items, printer toners and mobile phones. We even build our Christmas tree out of recycled rubbish. Our Let's Think
Green Team keeps our carbon footprint in check, helping us to achieve ISO14001:2015 certification by reducing our impact on the environment each year.
Check out our Environmental Policy and Objectives Statement and contact Debbie McCormack, for more information on our environmental performance.
Equality

We're a people business, and we want the best people to work for us. You can't really be certain of finding the best people unless you give everyone a fair chance, no matter their background. We support equal opportunities for all. We work with Momentum Skills, who help people with disabilities develop, train and find work and in 2017 started the UK's first regional solicitor apprenticeship programme. Now aspiring lawyers can earn while they learn and qualify without the burden of rising university costs.
Healthy workplace

We believe a responsible business also has a positive working environment. All our people, from our lawyers to our support teams, work on one floor, in one big open plan office. No closed doors, just close working relationships. It's one of the features of life at Muckle that helped us win a North East Best Places to Work award.
Of course, it always helps to find ways to wind-down, which is why we set up workplace walking, cycling and running clubs as well as dedicating a full week to healthy living each year. Five days of free on-site fitness classes, expert talks and sporty challenges. Everyone tracks the miles they cover and in this year's Healthy Living Week our collective energy took us a tremendous 2,208 miles. But then, going the extra mile is what we do.
For more information on what we're doing to be a responsible business, please check out our Corporate Social Responsibility Review